This post may contain affiliate links to products that I recommend and I may earn money or products from companies mentioned in this post. Please check out my disclosure page for more details.
Magnificent Michigan, widely recognized for its undulating sand dunes, shimmering Great Lakes, and vibrant cities, holds a lesser-known treasure in its captivating food and beer culture. Steeped in a history as rich as their famed cherry pies, the Great Lakes State boasts a unique culinary and brewing legacy that narrates the tale of its inhabitants, landscaped ingredients, and local traditions.
This isn't just about food or beer; it's about Michigan's identity embodied in bite-sized morsels of pasties, sizzling Detroit-style pizza slices, and glasses filled to the brim with craft beers. Through the subsequent sections, we delve into Michigan's food and beer history, top festivals celebrating these delights, unrivaled highlights of these events, handy information for festival-goers, and personal accounts that bring a dash of human emotion to this flavorful journey.
History and Culture of Michigan Food and Beer
The Roots of Michigan's Food and Beer Culture
The food and beer culture in Michigan has a rich history dating back centuries. Immigrants from Germany, Poland, and the British Isles, among others, introduced their food and drink preferences to the region. The state later incorporated these traditions into its own unique gastronomic culture.
Michigan's location, particularly its proximity to the Great Lakes, provided an abundant supply of fresh seafood, most especially fish like whitefish and perch. The land, fertile and diverse, also supported an array of fresh, locally grown products including corn, cherries, apples, and blueberries. These ingredients became staples in traditional dishes.
As for beverages, the German immigrants passing through the region in the 19th century left behind an enduring legacy in the form of breweries, most of which have continued their operation since their inception. This led to Michigan being the fifth highest beer producer in the United States today, with more than 330 breweries scattered across the state.
Food and Beer: Drawing Identity and Unity
These traditional dishes and breweries do more than just provide sustenance. They form an integral part of Michigan's cultural identity, and serve as symbols of unity among its diverse inhabitants. Locals and tourists alike appreciate the comforting taste of pasties, a dish with crusty dough usually filled with beef, potato, onion, and carrot brought by the Cornish miners.
Meanwhile, cherries, being Michigan's primary fruit crop, were taken to another level – resulting in cherry-based recipes such as cherry chicken salad, cherry barbecue sauce, cherry salsa, and of course, the traditional cherry pie.
Complementing these dishes are Michigan beers, standing proud with their distinctly rich taste and innovative flavors. Brands like Founders Brewing Co., Bell's Brewery, and New Holland Brewing, among others, carry the name of Michigan within and beyond state lines.
Discovering Michigan's Food and Beer Festivities
Michigan's rich culinary and brewing legacy is celebrated through an array of food and beer festivals that punctuate the calendar year. These events not only provide a richly immersive platform for local businesses to showcase their culinary and brewing expertise, but they also invite residents and tourists alike to partake in the vibrant food and beer culture that is native to the state.
An exemplar of these palatable celebrations is the National Cherry Festival in Traverse City, a sumptuous homage to the versatile cherry. Simultaneously, the Michigan Summer Beer Festival stands testament to the flourishing local beer industry, congregating a remarkable assortment of over 150 Michigan breweries.
Partaking in these festivals allows one to embark on a flavorful tour through the state's culinary and brewing evolution – savoring a melange of traditional and avant-garde food and craft beers that reflect the fertility of Michigan's landscape and the creativity of its residents.
These festivals successfully illuminate the historical and cultural value that food and beer hold in Michigan, thereby binding the community together and inviting food and drink connoisseurs from around the globe to embark on Michigan's gastronomic voyage.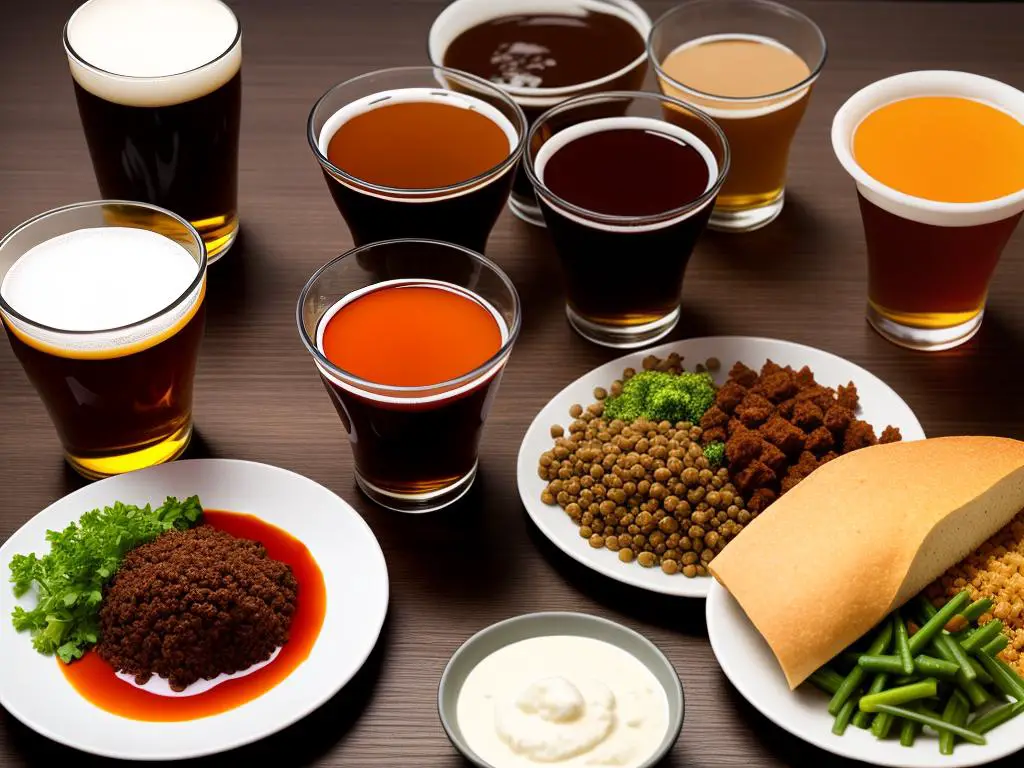 Major Michigan Food and Beer Festivals
Experience the Seasons with Michigan Brewers Guild Beer Festival
With its four annual beer festivals, the Michigan Brewers Guild ensures substantial representation of the state's craft beer industry in each season. From the Michigan Beer Fest housed at Detroit's Eastern Market and the Winter Beer Fest at Fifth Third Ballpark in Comstock Park, to the Summer Beer Fest in Ypsilanti and the U.P. Fall Beer Fest in Escanaba, the itinerary is designed to cater to every beer enthusiast's calendar.
The Michigan Brewers Guild, an association of businesses devoted to the state's craft beer industry, takes pride in advancing Michigan craft beers, all while crafting an advantageous business landscape for brewers. The festivals hosted by the Guild are an absolute haven for beer lovers, featuring hundreds of beer varieties from across the state. Spread over a span of two days, these festivals offer an unrivaled opportunity to sample a rich repertoire of craft beers, including certain special and exclusive brews.
Great Beer State Festival
The Great Beer State Festival, also hosted by the Michigan Brewers Guild, is the largest outdoor beer festival in Michigan. It's held annually at the Kensington Metropark in Milford, during the Fall season. The festival spans two days and features over 1,000 different beers from more than 100 Michigan breweries. Attendees can taste an array of craft beers, enjoy local music, and savor a variety of food options.
Detroit Fall Beer Festival
The Detroit Fall Beer Festival, held annually at the historic Eastern Market in Detroit, is a local delight known for its seasonal beer offering. Organized by the Michigan Brewers Guild, this event hosts over 100 Michigan breweries and welcomes thousands of visitors. Apart from beers, there's a selection of ciders and other artisan beverages along with local restaurants offering their specialties. This festival is unique because it's held amid the colorful fall harvest season, adding an artistic atmosphere to the beer tasting experience.
National Cherry Festival
While not strictly a food and beer festival, the National Cherry Festival in Traverse City is one of the top food festivals in Michigan. Traverse City, known as the Cherry Capital of the World, has been celebrating this festival for over 90 years, typically in July. The event includes a variety of cherry-related food stalls, live music, parades, and sporting events. While cherries remain the festival's highlight, local breweries and wineries also participate, offering unique, often cherry-infused, beers and wines.
Restaurant Week Grand Rapids
Held in August, Restaurant Week Grand Rapids is a city-wide culinary celebration that lets patrons experience the best of Grand Rapids' food scene, with local breweries also participating. Organizers Great Lakes Culinary Institute and Experience Grand Rapids aim to highlight local produce, artisan ingredients, and the creativity of local chefs. Fixed price menus make high-end dining accessible, and craft beer pairings introduce attendees to the depth of Michigan's brewing scene.
Taste of Michigan Food and Beer Festival
The Taste of Michigan Food and Beer Festival is a unique event that celebrates both local food and craft beer. Held in Jackson, the festival sees a gathering of local restaurants, food trucks, and breweries sharing their unique offerings. Dueling pianos and live bands provide entertainment, while local eateries and breweries showcase their unique products. This is a two-day event usually held in the late Summer.
Michigan's food and beer festivals offer a unique opportunity to taste local culinary delights and craft beers, casting a spotlight on the state's thriving gastronomic scene. Whether you're a dedicated craft beer enthusiast, a food lover or someone who enjoys quality leisure time, these events promise a memorable and satisfying experience.
Festival Highlights and Must-Try Foods and Beers
Michigan's Gastronomic Extravaganza: Food and Beer Festivals
Michigan's yearly lineup of food and beer festivals is a true showcase of the region's culinary and brewing talents. These events offer not just a chance to sample unique local food and meticulously crafted beers, but also a way to immerse oneself in the warmth and celebratory spirit of the Michigan community, making it a must-visit for locals and tourists alike.
Tantalizing Delicacies and Iconic Dishes
Michigan's food and beer festivals spotlight a diverse array of foods that celebrate local traditions, cultural fusion, and innovative recipes. At the center of these events is the Traverse City Cherry Festival, where you can indulge in all things cherry, from cherry pie to cherry-infused sauces and jams, owing to Michigan's status as a prominent cherry producing state.
Another standout dish is the pasty, a traditional savory meat-filled pastry, prominent in the Upper Peninsula's Yooper culture, is celebrated annually at the Pasty Fest in Calumet.
Seafood lovers should not miss the Great Lakes seafood, prominently showcased in the Michigan Seafood Fest. Freshly caught whitefish, lake perch, and Michigan's famous smoked fish are among the mouthwatering highlights.
Cheeseburger in Caseville Festival, another must-visit event, gives a whole new meaning to burgers, with countless gourmet stands offering their unique spins on this all-American classic.
Michigan's Craft Beers: A Brew for Every Palate
Michigan proudly boasts 300+ breweries, making it stand fifth nationwide in terms of the sheer number. These local breweries bring their innovative and diverse beers to various beer festivals across the state, providing visitors a golden opportunity to indulge in award-winning brews.
At the top of the list is the Michigan Summer Beer Festival, held annually in Ypsilanti. With more than a thousand different craft beers from 150 Michigan breweries, it's a literal paradise for beer enthusiasts.
Detroit Fall Beer Festival is another important event showcasing the creative and diverse brews from Motor City's breweries. A must-try is the barrel-aged stout, nodding to the city's rich history of whiskey distillation.
The annual UP Fall Beer Festival in Marquette takes pride in offering a distinctive selection of Upper Peninsula craft beers, including the famous Black Rocks Coconut Brown.
Grand Rapids, known as "Beer City USA", hosts the Winter Beer Festival featuring frosty brews that can be enjoyed amidst the chill of the winter season.
A Celebration of Taste and Tradition
Immersing oneself in Michigan's food and beer festivals delivers an experience that goes beyond merely tasting delightful food and drink. It's an opportunity to admire the innovation in the culinary scene and the dedicated craftsmanship in the brewing industry. These festivals are a reflection of the unity and shared cultural heritage of Michigan's communities, where each dish tasted and beer sampled is a tale told by committed chefs and brewers encapsulating the essence of the Great Lakes State.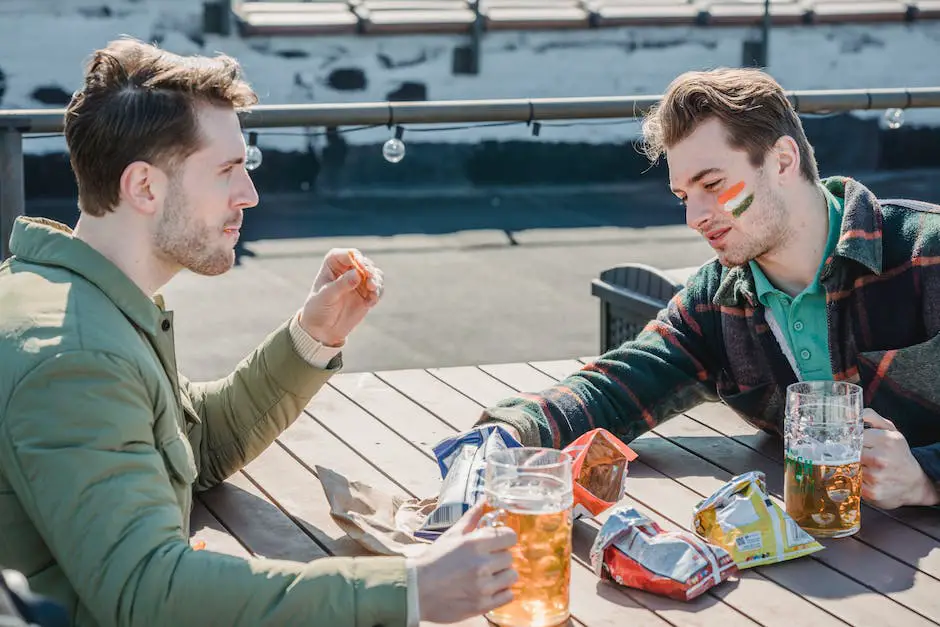 Practical Information for Festival-Goers
A Guide to Michigan's Gastronomic Gatherings
Michigan's cultural landscape is painted with an array of food and beer festivals that serve a wide range of foods – from familiar, comfort American dishes to exotic international cuisine. Similarly, the beers span from local artisan brews to recognizable global staples. Each event delivers a unique atmosphere and experience, taking into account attractions around the festival, pricing, and specific timelines.
Ticket Prices, Schedules and Where to Buy Them
Ticket prices for food and beer festivals in Michigan can vary widely. For smaller, local events, you may find that admission is free, with food and drinks available for purchase. For larger, more popular events like the Michigan Summer Beer Festival or the Detroit Fall Beer Festival, ticket prices tend to range from $40 to $60, which usually includes fifteen to twenty drink samples.
For most festivals, tickets can be purchased in advance online through the specific festival website or through popular ticketing platforms. Some festivals will have tickets available at the door, but these events can sell out quickly, so it's best to secure your place in advance if possible.
Festivals usually take place on weekends and the exact schedule can vary. Some events start in the early afternoon, while others may not start until the evening. Always check the specific event website for exact details.
Accommodation Options
If you plan to travel to Michigan for a festival and require accommodation, there are a variety of options available. Larger cities like Detroit, Ann Arbor, and Grand Rapids have a wide range of hotels to suit different budgets. For a more unique experience, consider staying in a local bed-and-breakfast or renting a house or apartment through a service like Airbnb.
For festivals that take place outside of the major cities, camping may be an available and economical alternative. Some festivals, such as the Blissfest Music Festival, offer camping as part of the festival experience.
Other Attractions Near Festival Venues
Many of Michigan's food and beer festivals are held in locations that are attractions in and of themselves. For instance, the Upper Peninsula's traditional pasty (meat pie) is celebrated with a festival in Calumet — a city that also boasts rich mining history and beautiful natural surroundings.
If you're visiting Detroit for a festival, consider taking time to visit attractions like the Detroit Institute of Arts, The Henry Ford Museum, or the Detroit Riverwalk. In Grand Rapids, you could visit the Frederik Meijer Gardens & Sculpture Park or the Gerald R. Ford Presidential Museum.
Making the Most of Your Experience
One of the most important tips for any festival-goer is to plan ahead. Study the festival schedule, familiarize yourself with the layout of the festival, and make a list of vendors or booths you want to visit.
Remember to pace yourself, especially at beer festivals. With so many options, you may be tempted to sample everything you see, but this could lead to you missing out if you become too full or intoxicated.
Lasty, look at what else the festival has to offer outside of food and beer. Many have live music, games, cooking demonstrations, or brewery tours. These can add a lot to your overall enjoyment of the festival.
If you are a food enthusiast, a beer aficionado, or simply someone searching for an exciting weekend activity, the numerous food and beer festivals in Michigan surely have something that will pique your interest.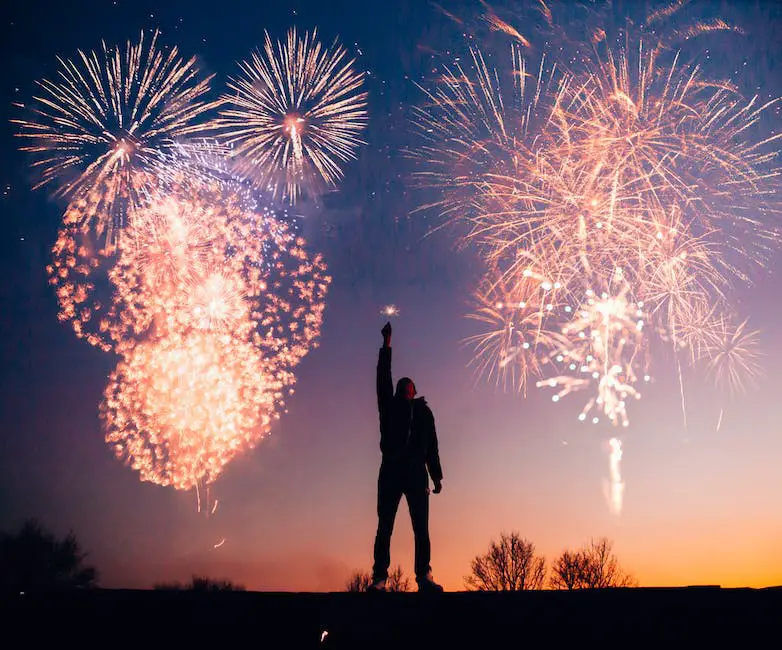 Interviews and Personal Experiences
Inside Scoop on Michigan's Food and Beer Festivals: Insights from the Organizers
Scott Graham, who is at the helm of the Michigan Brewers Guild as the Executive Director, gives us a sneak peek behind the scenes of the hugely popular Michigan Summer Beer Festival. He emphasizes that this event goes much beyond just tasting beer. In fact, it serves as a platform for enthusiasts to interact, acquire knowledge, and express their shared enthusiasm for the flourishing craft beer sector of Michigan.
Graham unfolds the story of the festival's continuous growth over time, making it a summer staple not only amongst locals of Michigan but also amongst tourists. The festival showcases an exciting range of beers – from the nostalgic traditional lagers to the intriguingly innovative brews – demonstrating the remarkable diversity and inventiveness inherent to Michigan's craft beer community.
Behind the Food Scene in Michigan Festivals
On the food front, Kaiti George, a recurrent food vendor at the Traverse City Cherry Festival, offers another perspective. Kaiti emphasizes the freshness and quality of the products they serve – cherries and other produce sourced directly from local farmers. The joy of the attendees as they sample Michigan's fresh, local food is a rewarding experience for Kaiti and her team.
Festival food is about more than raising funds or attracting tourists; it represents a community's culinary culture and traditions. This sentiment is echoed by other local vendors, such as Tom Dufek of Detroit's famed American Coney Island, who have showcased their cuisine at Michigan festivals and shared their city's rich food heritage one bite at a time.
A Festival Attendee's Perspective
A regular festival-goer, Jane from Detroit, compares attending a Michigan food and beer festival to joining a big, lively party with great food, exceptional beer, and friendly people. She recounts the thrill of discovering new favorite beers, the excitement of watching live brewing demonstrations, and the satisfaction of indulging in varied and delicious cuisine from Michigan's finest vendors. Jane underscores that these festivals are not merely events but experiences that bring people together.
Brewery Owners' Takeaways
Owners of breweries such as Founders Brewing Co. and Bell's Brewery further emphasize the importance of these festivals to the local beer industry. They provide a platform for small and emerging breweries to showcase their products, reach a larger audience, and receive feedback directly from consumers. This interaction, they believe, strengthens the community essence of craft beer culture and encourages innovation and excellence in the field.
Michigan food and beer festivals, from these shared perspectives, are vibrant, communal gatherings that celebrate and promote Michigan's unique food and beverage scene. They provide an enriching and enjoyable experience for attendees while also fostering a sense of community and identity amongst several key players in Michigan's culinary and brewing sectors.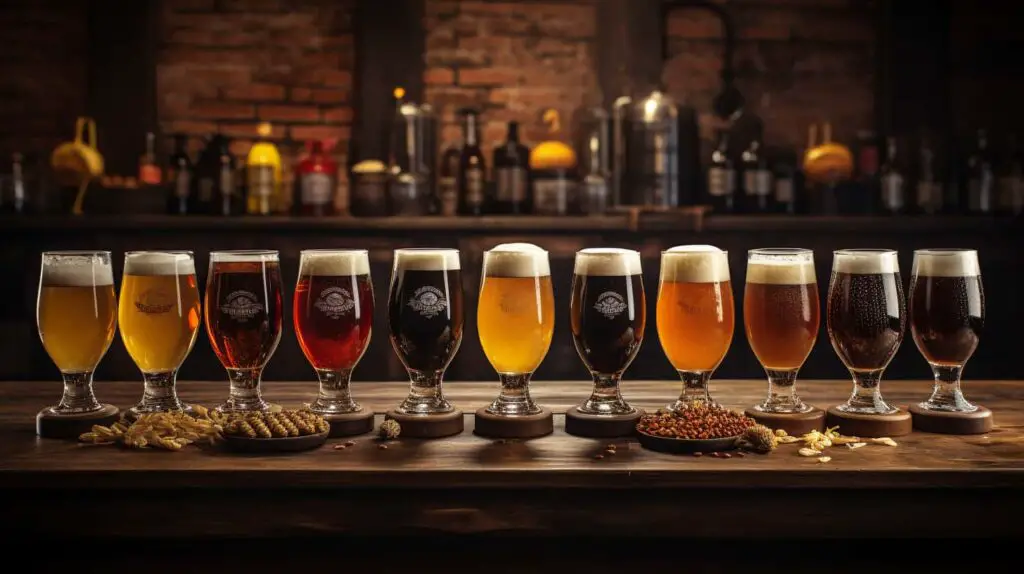 As we saunter through the finish line of our Michigan food and beer expedition, it's vital to remember that each bite, each sip, bears testament to this state's resilience and diversity. The memorable experiences shared at these festivals form a tapestry of shared moments, timeless traditions, and a gastronomical exploration that unites people across counties. The flavorful journey doesn't stop at these festivals; they carry on in the stories shared amongst friends, families, and strangers, all bonded by their love for Michigan's unique food and beer culture. So whether you're a first-timer or a seasoned festival attendee, remember to immerse yourself in the experience fully. Who knows, you could find a new favorite dish or beer that you'll relish for years to come and become a part of Michigan's dynamic culinary legacy that continues to unfold.