This post may contain affiliate links to products that I recommend and I may earn money or products from companies mentioned in this post. Please check out my disclosure page for more details.
If there's one thing the residents of Michigan take seriously, it's their pizza. Across the state, from Detroit to Ann Arbor, you can find pizzerias where they push the boundaries of pizza perfection, creating unique flavors and styles that delight their customers.
There's no question the best restaurants in Michigan include pizza. Whether it's the thin-crust pizzas of Supino Pizzeria, the New Haven-style pies of Tomatoes Apizza, the original Detroit-style pizza from Buddy's or Cloverleaf, or the wood-fired pizzas of Mani Osteria, Michigan offers a slice of heaven for every pizza lover.
Supino Pizzeria in Detroit
Hand-Tossed Perfection at Supino Pizzeria
Next time you find yourself milling about Detroit's bustling Eastern Market district, let the irresistible scent of fresh dough and bubbling cheese lead you to Supino Pizzeria. This laid-back eatery stands as a beloved gem among Detroit's pizza scene, serving up arguably some of the best slices in all of Michigan.
Supino Pizzeria isn't about fads or gimmicks. When you dig into their pizza, you get a masterclass in precision, balance, and simplicity. Each pizza is graced with a thin, crispy-at-the-edges crust, hand-tossed by expert pizzaiolos who've honed their craft to a fine art. The crust holds its own under the generously applied toppings, striking the perfect balance between chewy and crunchy.
But the real star of the show at Supino Pizzeria are the toppings themselves. The restaurant takes pride in sourcing fresh and locally grown ingredients for its pizzas. The ripest tomatoes, freshest herbs, and meats with no artificial preservatives comprise the toppings for its pizza. From veggies to meat lovers, they have a variety to satisfy every palate.
Not sure what to order? Go for their signature Supino pizza – a delightful blend of roasted garlic, black olives, chili oil, ricotta, and mozzarella. Or, if you're feeling adventurous, you could even build your own pie from their extensive list of toppings.
At Supino Pizzeria, it's not just about creating pizza; it's about crafting a culinary masterpiece with each pie that serves as a testament to the humble origins of this favorite food. The eatery is the embodiment of authenticity and flavor that's hard to find elsewhere.
Brace yourself for a memorable pizza experience at Supino Pizzeria – a pizza haven that stays true to the roots of traditional pizza-making. You'll surely be coming back for more! So why wait? Satisfy your pizza cravings and visit Supino Pizzeria today.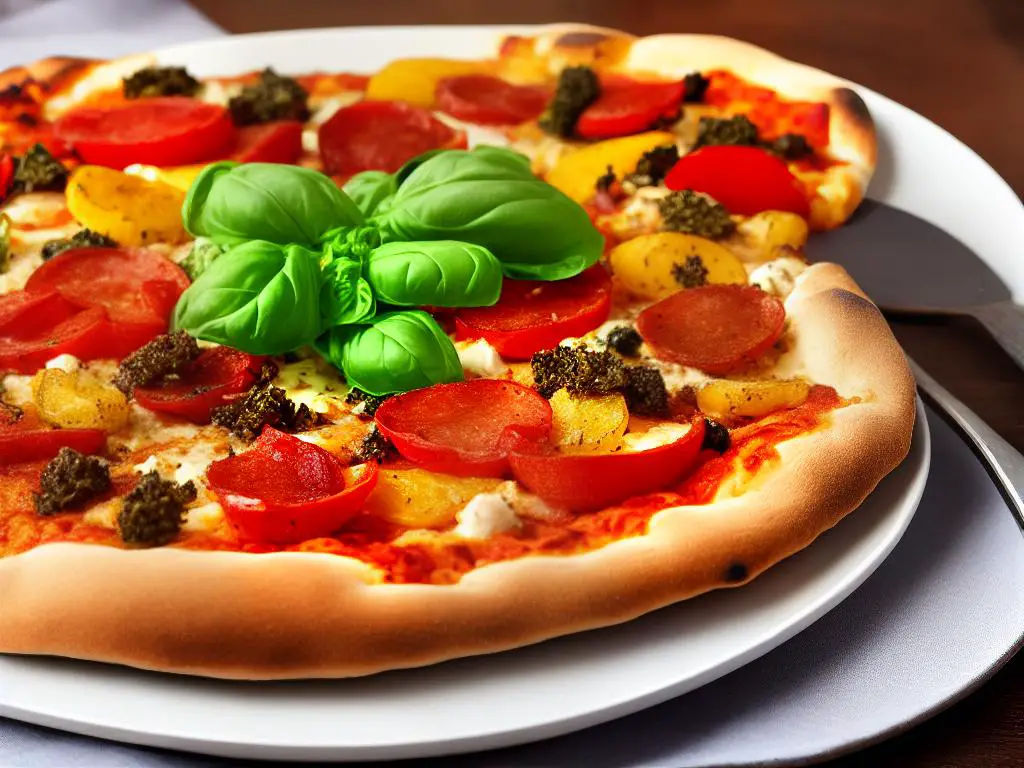 Tomatoes Apizza in Farmington Hills
Deliciously Different: Tomatoes Apizza in Farmington Hills
Michigan may not be the first place that comes to mind when you consider America's pizza hotspots, but there's a hidden gem tucked away in Farmington Hills that's worth your attention. Meet Tomatoes Apizza, a pizzeria that fiercely stands out from the usual deep-dish or Detroit-style fare found in the state.
Tomatoes Apizza is renowned for its unique New Haven-style pizzas. This Connecticut-born style tends to forego heavy layers of sauce and toppings in favor of a minimalist approach: a thin, slightly charred crust that achieves a perfect balance of crispy and chewy; a sweetly tangy, house-made tomato sauce; and a modest, yet creatively curated selection of toppings.
"Modest" shouldn't be confused with mundane here, though. Beside the classic options of pepperoni, mushrooms, and olives, Tomatoes Apizza spices things up with a few less traditional toppings. You can indulge in a pizza adorned with fresh clams, for instance, or turn up the heat with a sprinkling of hot peppers.
It's not just their pizza that steals the spotlight. Tomatoes Apizza also takes pride in their warm, inviting atmosphere. Casual yet cozy, it's a place where families and friends can gather to enjoy a memorable meal together without breaking the bank.
So, next time you find yourself in Michigan and hankering for a slice, look beyond the well-trodden path and give New Haven-style pizza a try at Tomatoes Apizza. It may not be what you expect from pizza in the Great Lake State, but it is surely an experience you won't forget anytime soon.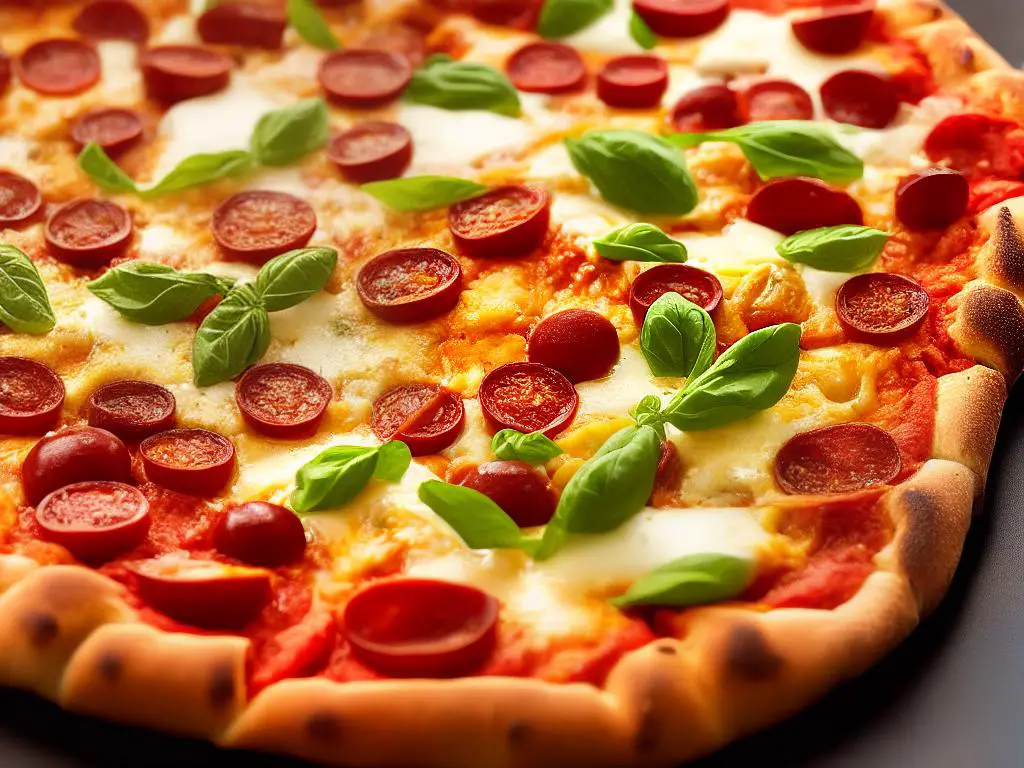 Buddy's Pizza in Detroit
Detroit's Original: Buddy's Pizza
Since its humble beginnings in 1946, Buddy's Pizza has become a cherished institution in Detroit. Pizza lovers from all over flock to Buddy's to get a taste of the original Detroit-style pizza. With a thick, crispy, square-shaped crust reminiscent of its Sicilian roots, Buddy's handcrafted pizza is nothing short of heavenly.
Made with the simplest yet freshest of ingredients, this pizza serves as a result of generations of refining and tweaking to perfect the art of pizza making. Each pizza starts with a fluffy, light dough that's made in house. This dough is then covered with a decadent layer of Wisconsin Brick cheese that's known for its sweet and mild flavor.
Then comes the secret sauce. Not too sweet, not too tangy, Buddy's homemade pizza sauce is a perfect balance of flavors that blanket the cheese in perfect harmony. Next, each pizza is generously topped with your choice of fresh ingredients, from basic pepperoni and mushrooms to unique toppings like spinach and artichokes.
It doesn't stop there. Buddy's pizzas are cooked in steel pans that were first used on assembly lines during World War II, giving them an authentic Detroit touch. This method allows the crust to turn crispy and caramelized on the bottom.
There's more to love about Buddy's, including a wide selection of craft beers, wines, and homemade desserts. If you have special dietary restrictions, don't worry. Buddy's also offers vegan and gluten-free versions of their signature pizza.
Whether you are a pizza connoisseur or just happen to be in the Detroit area, a visit to Buddy's is definitely worth your while. There's something about their old-school recipes, friendly service, and rich history that is just plain charming. So next time you're nearby, stop in and experience the phenomenal flavors that make Buddy's a beloved Michigan institution. You might just find your new favorite pizza spot!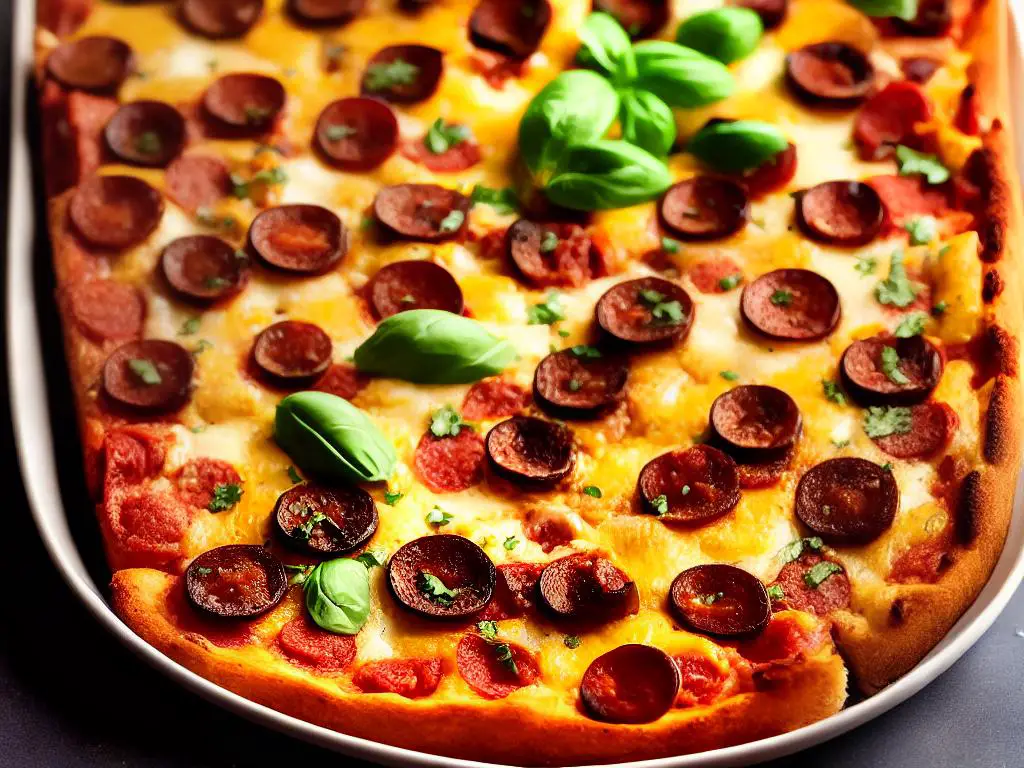 Mani Osteria in Ann Arbor
Craving Pizza in Ann Arbor? Try Mani Osteria
Nestled in the heart of Ann Arbor, Michigan, Mani Osteria is a must-visit for anyone craving an unforgettable pizza experience. Lauded by locals and tourists alike, this place serves up some of the best wood-fired pizzas in all of Michigan.
Adding a flair of creativity to their dishes, Mani Osteria's menu is an adventurous exploration of bold flavors, surprising yet tasty toppings, all served over a perfectly thin and crispy crust. Each pizza reveals a unique amalgamation of tastes, making every bite a new experience.
But it's not just the delicious pizzas that draw crowds in. The eatery's cozy and comfortable setting, warmed by the glow from the wood-fired oven, sets the perfect ambience for a hearty meal. Casual yet vibrant, Mani Osteria's welcoming atmosphere is ideal for dinner dates, family meals, or catching up with friends after work.
Mani Osteria isn't only about pizzas either. They also offer a rich selection of antipasti, house-made pasta dishes, and a variety of unique small plates. When it comes to drinks, they've got you covered too, with a menu boasting an impressive array of local and international wines, craft beers and masterfully mixed cocktails.
So whether you're an Ann Arbor local or just passing through, make sure to visit Mani Osteria. Because one thing's for sure, once you've tasted one of their wood-fired pizzas, you'll find yourself yearning for more.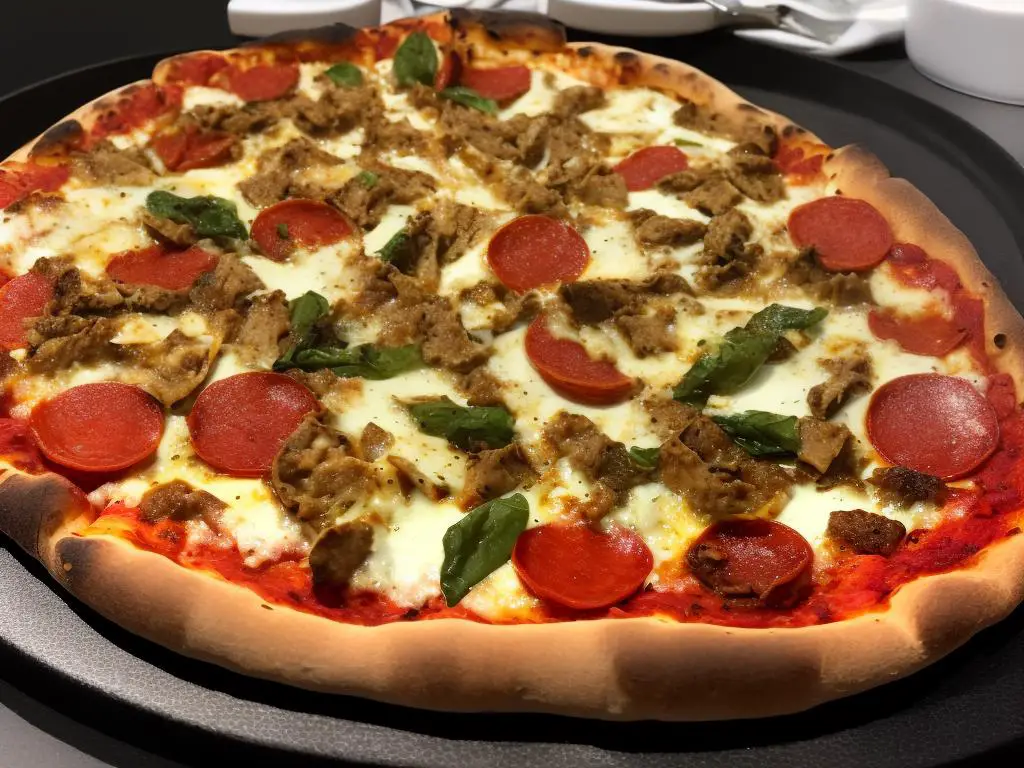 Cloverleaf Bar & Restaurant in Eastpointe
With each pizzeria in Michigan offering its own unique take on this universally beloved dish, the state is truly a pizza paradise. It becomes clear that Michigan pizzerias write their love letter to pizza in the language of fresh, locally sourced ingredients, innovative topping combinations, and varied crust styles.
Whether your pizza of choice features a thin, crispy crust or a thick, chewy one, or if you prefer traditional toppings or something a bit more adventurous, you're sure to find a pie in Michigan that satisfies your cravings and introduces you to new flavors. So the next time you're in the Great Lakes State, be sure to visit these pizzerias and let your palate explore the flavorful world of Michigan's best pizzas.