This post may contain affiliate links to products that I recommend and I may earn money or products from companies mentioned in this post. Please check out my disclosure page for more details.
---
Detroit is a vibrant city with plenty of things to do and explore. There are many fun things to do in Detroit for families, tourists, and even locals like myself. I know because I have lived and worked there for the majority of my life. For 17 years, I worked in the Penobscot building, which offered a commanding view of Detroit's skyline. I saw the rise of the Compuware building and visited iconic landmarks along with interesting museums and galleries. I saw the best things that Detroit has to offer for fun things to do. There are so many things to do in Detroit for a seasoned veteran or someone new in town as well.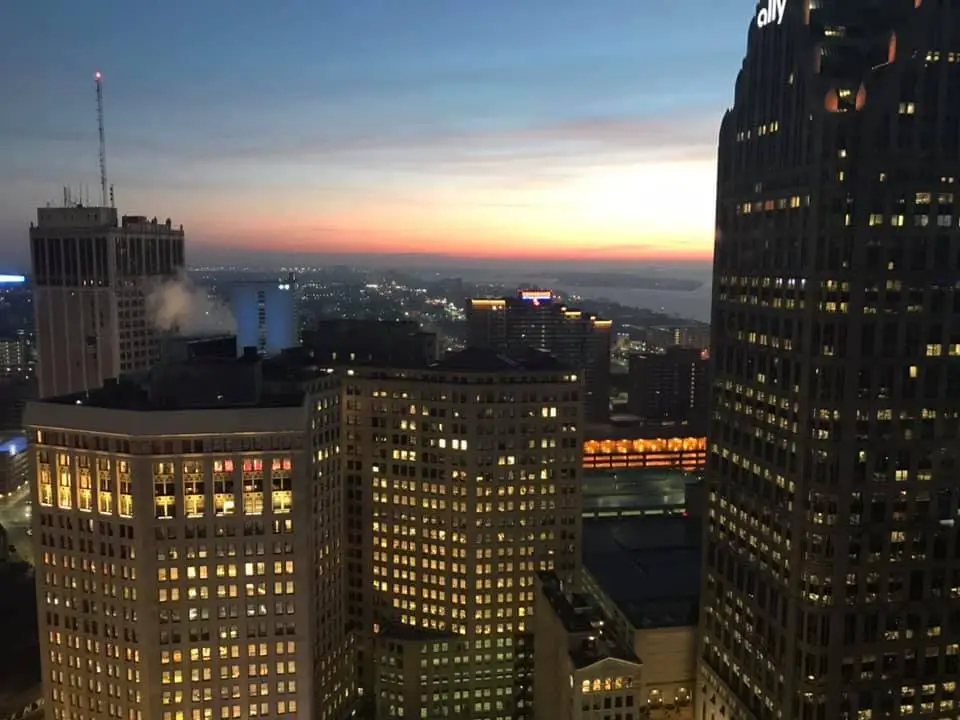 From taking a stroll through historic neighborhoods to exploring world-class museums and art galleries, there's something for everyone in this dynamic metropolis. Get ready to discover what makes Detroit one of America's most beloved cities with our list of 50 fun things that you can do while visiting! Get ready to explore all the unique attractions, activities, delicious food, and more that make the Motor City so special. Below you will find some of the most popular things to do in Detroit for all visitors looking for fun things to do across all venues.
Visit the Detroit Institute of Arts and Explore its Vast Collection of Worldwide Art
The Detroit Institute of Arts (DIA) is a world-renowned art museum located in Midtown Detroit. The museum has an extensive collection of over 60,000 works of art from around the world, ranging from ancient to contemporary art.
The DIA's collection includes works by some of the most famous artists in history, including Vincent van Gogh, Pablo Picasso, and Claude Monet. The museum also has one of the largest collections of American art in the world, with works by artists such as Winslow Homer and Georgia O'Keeffe.
In addition to its permanent collection, the DIA hosts special exhibitions throughout the year that showcase different aspects of art and culture. These exhibitions have included everything from ancient Egyptian artifacts to contemporary photography.
One of the highlights of visiting the DIA is exploring its stunning architecture. The museum's Beaux-Arts style building was designed by renowned architect Paul Cret and features a grand marble staircase and soaring ceilings.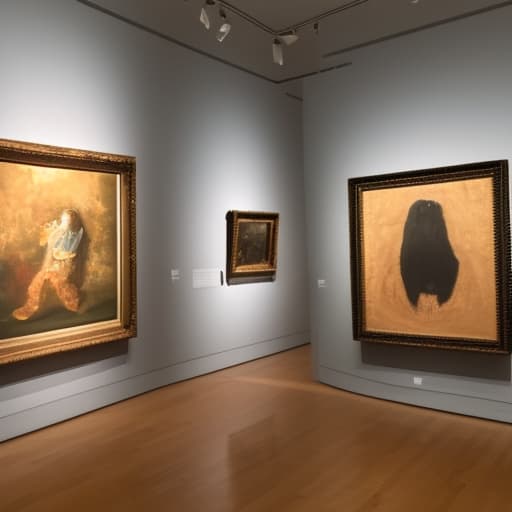 Visitors can also participate in various programs offered by the museum, such as guided tours, lectures, workshops, and classes for all ages. The DIA has something for everyone and is a must-visit destination for anyone interested in art or culture.
Take a Tour of the Motown Museum and Learn About the History of Motown Music
The Motown Museum is a must-visit destination for anyone interested in the history of Motown music. The museum is located in the original Hitsville U.S.A building on West Grand Boulevard in Detroit, where some of the most iconic hits of the 1960s and 1970s were recorded.
The museum offers guided tours that provide visitors with an in-depth look at the history of Motown music and its impact on American culture.
Visitors can see where artists such as Marvin Gaye, Stevie Wonder, Diana Ross, and The Jackson 5 recorded their music and learn about the creative process behind some of their most famous songs.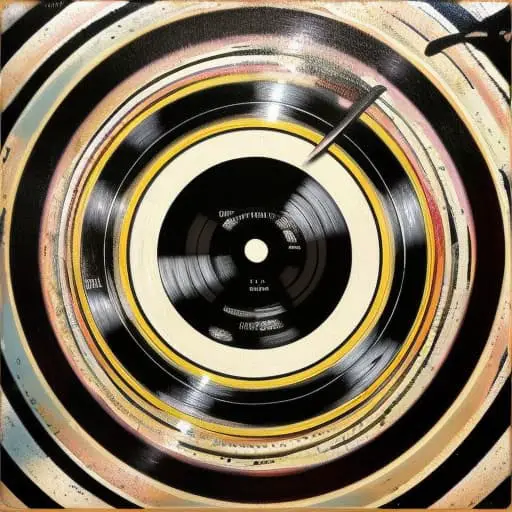 One of the highlights of visiting the museum is seeing Berry Gordy's original office, which has been preserved to look exactly as it did during Motown's heyday. Visitors can also see costumes worn by Motown artists on stage, gold records, photographs, and other memorabilia.
Check out the Henry Ford Museum and See Exhibits on American Innovation and Technology
Technically located out of Detroit a few miles (It's in Dearborn), the Henry Ford Museum celebrates American innovation and technology. The museum boasts an extensive collection of artifacts that tell the story of American ingenuity and creativity.
Visitors can explore exhibits such as "Driving America," which showcases the history of the automobile in America, or "Made in America," which highlights some of the most iconic inventions and innovations created by Americans throughout history.
The museum also has an impressive collection of presidential vehicles, including the limousine used by President John F. Kennedy on the day of his assassination.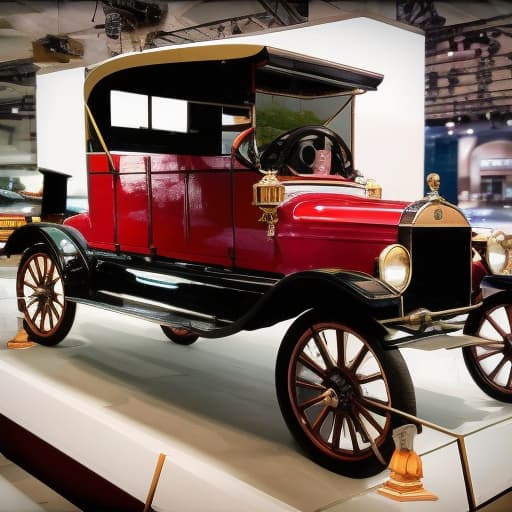 One of the most popular exhibits at the Henry Ford Museum is "Heroes of the Sky." This exhibit features a collection of aircraft from different eras, including Charles Lindbergh's Spirit of St. Louis and World War II fighter planes.
Catch a Game at Comerica Park, Home of the Detroit Tigers Baseball Team
Comerica Park was opened in 2000 and can seat over 41,000 fans. It features a unique blend of old-school and modern design elements, with brick facades and green seats that give it a classic ballpark feel. It's one of the top unique attractions in Michigan that tourists come to experience.
One of the most notable features of Comerica Park is its center field fountain. The fountain shoots water high into the air after every Tigers home run or victory, creating an impressive visual display for fans to enjoy.
Comerica Park also has several other unique attractions for visitors to enjoy, including a Ferris wheel that provides views of the city skyline, a carousel featuring tigers instead of horses, and a museum dedicated to Tiger's history.
Explore Belle Isle Park, a Beautiful Island Park with Outdoor Activities
Belle Isle Park is a beautiful island park that is managed by the State of Michigan and is located in the Detroit River between Michigan and Ontario. The park covers over 900 acres and offers visitors a wide range of outdoor activities to enjoy.
One of the most popular attractions at Belle Isle is the Anna Scripps Whitcomb Conservatory. This beautiful greenhouse features a stunning collection of plants from around the world, including orchids, cacti, and tropical plants.
Belle Isle also boasts several miles of walking and biking trails that wind through lush forests and offer breathtaking views of the Detroit skyline. Visitors can also enjoy swimming at one of the park's beaches or fishing in its lakes.
For sports enthusiasts, Belle Isle has plenty to offer as well. The park features basketball courts, baseball diamonds, multiple playgrounds, and soccer fields. Oh, let's not forget about the giant slide!
There are also picnic areas where visitors can relax and enjoy a meal with friends or family.
In addition to its outdoor activities, Belle Isle is home to several historic landmarks, including the Belle Isle Aquarium and the Dossin Great Lakes Museum. Both of these museums offer fascinating insights into the history and culture of Detroit.
Visit the Michigan Science Center and Enjoy Hands-On Exhibits and Interactive Displays
One of my favorites, the Michigan Science Center, is a popular museum located in Detroit, Michigan, that offers visitors the opportunity to explore science and technology through hands-on exhibits and interactive displays.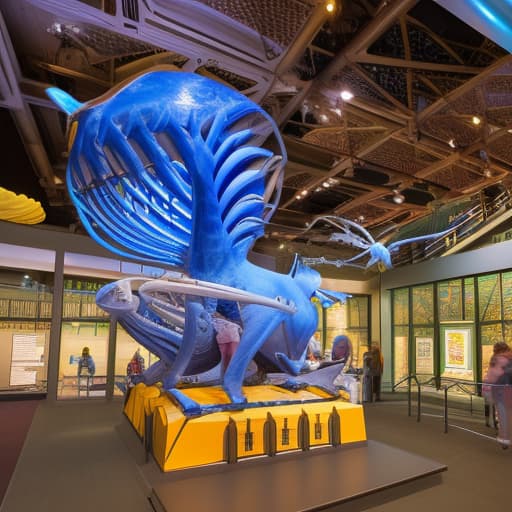 The museum features over 250 exhibits spread across several floors, covering topics such as space exploration, health and wellness, engineering, and more. Visitors can enjoy everything from virtual reality experiences to live demonstrations of scientific principles.
One of the most popular attractions at the Michigan Science Center is the planetarium. This state-of-the-art facility offers immersive shows that take visitors on a journey through space and time, exploring everything from distant galaxies to our own solar system.
The museum also features an IMAX theater that shows educational films on a variety of topics. With its massive screen and crystal-clear sound system, it's an experience that's not to be missed.
Take a Stroll Through Eastern Market, One of the Largest Open-Air Markets in the Country
If you are looking for shopping and culture combined together, check out Eastern Market. Notably, Eastern Market is a historic district and public market located in Detroit, Michigan. It's one of the largest open-air markets in the country and has been a beloved destination for locals and tourists alike for over 125 years. It's also considered to be one of the best Michigan romantic date ideas for couples.
The market covers several city blocks and features hundreds of vendors selling everything from fresh produce to artisanal crafts. Visitors can enjoy a wide variety of food options, including delicious street food, farm-to-table restaurants, and specialty shops featuring locally sourced products.
In addition to its bustling marketplace, Eastern Market is also home to several art galleries and studios showcasing the work of local artists. The district hosts regular events throughout the year, including music festivals, art shows, and community gatherings.
One of the most popular events at Eastern Market is the Saturday Market, which takes place every Saturday year-round. Visitors can browse through stalls filled with fresh fruits and vegetables, baked goods, flowers, handmade crafts, clothing items, and more.
Eastern Market is not just a shopping destination; it's also an important cultural hub for Detroit residents. The market has played a significant role in supporting small businesses and promoting sustainability efforts within the community.
Tour the Ford Piquette Avenue Plant, Where Henry Ford Built His First Model T Car
Looking to see the birthplace of the automobile factory? Well, Detroit has that! The Ford Piquette Avenue Plant is a historic automobile factory located in Detroit, Michigan. It's famous for being the birthplace of the Model T car, which revolutionized the automotive industry and made cars accessible to the masses.
The plant was built in 1904 and served as a production facility for several different Ford models over the years. However, it's most well-known for its role in the development of the Model T, which was first produced here in 1908.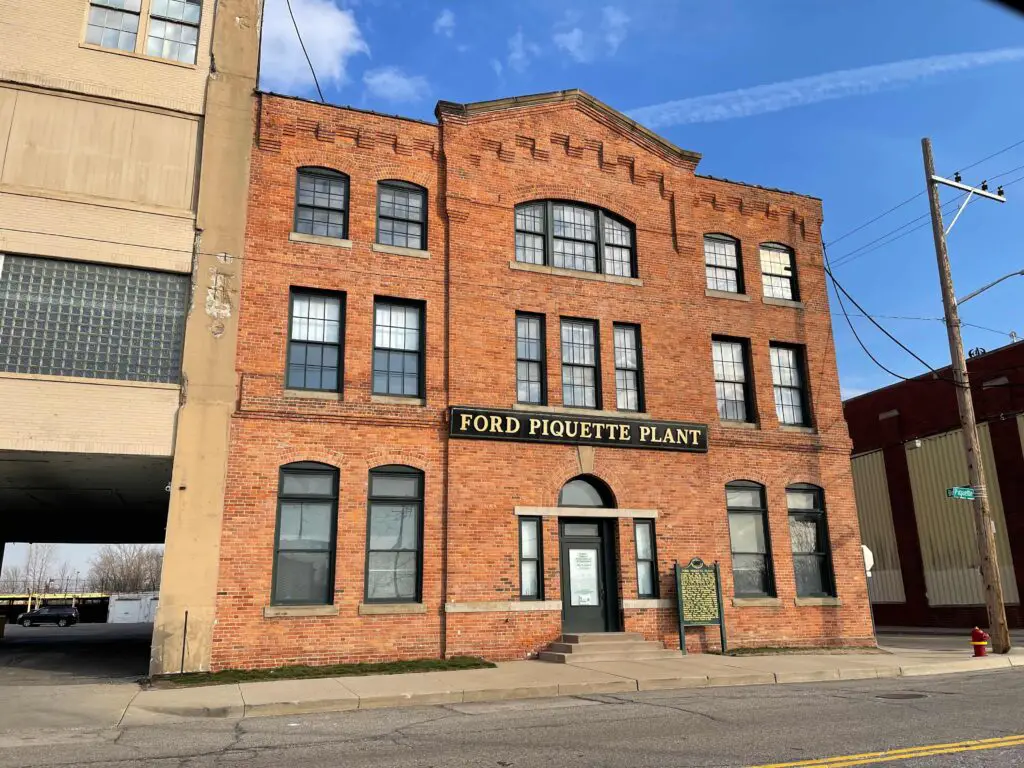 Visitors can take guided tours of the plant and see where Henry Ford and his team designed and built their revolutionary new car. The Ford Piquette Plant was the first property Ford Motor Company ever owned. The plant has been preserved to look much as it did during this time period, with original machinery and artifacts on display throughout.
In addition to its historical significance, the Ford Piquette Avenue Plant also offers visitors a glimpse into what life was like during Detroit's industrial heyday. The surrounding neighborhood is filled with other historic buildings that have been restored and repurposed into shops, restaurants, and art galleries.
See a Show at the Fox Theatre, a Historic Venue That Hosts Concerts and Plays
The Fox Theater is a historic venue located in downtown Detroit, Michigan. Established in 1928, the theater has long been considered one of the top venues for live entertainment in the United States. Featuring state-of-the-art audio and visual systems, the theater can comfortably hold up to 5000 people and hosts many concerts, plays, films, and special events throughout the year. With its unique Art Deco interior and exceptional acoustics, the Fox Theater is an iconic destination for those who are looking for a memorable experience.
Past events at the Fox Theater include performances by some of the world's biggest stars, such as Elton John, The Rolling Stones, and Bruno Mars. The theater is also home to a variety of plays, musicals, and other live entertainment events. In addition to its impressive lineup of performers, the theater also hosts seasonal activities like movie nights and holiday shows.
Walk Along The RiverWalk and Enjoy Views of The Detroit River and Skyline
The Detroit RiverWalk is a non-motorized walking, jogging, and biking path that follows the Detroit riverfront from Belle Isle Park to Gabriel Richard Park in downtown Detroit. It offers visitors stunning views of the Detroit skyline and opportunities to explore local businesses, public art installations, natural areas, and parks, as well as cultural attractions. Visitors can also take part in numerous recreational activities such as fishing, kayaking, and sailing all along the path. The Detroit RiverWalk is one of the city's most popular attractions, drawing over 1.5 million visitors each year!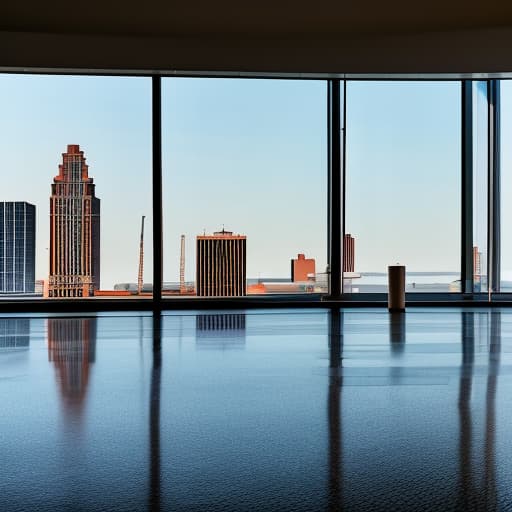 If you feel adventurous, you can try your skills kayaking in the water. Some of the best places to kayak in Michigan are the canals in Detroit, where you can explore the Detroit River and its views of the city.
Go on a Food Tour and Sample Some of Detroit's Best Cuisine
Detroit is a great destination for foodies, offering a wide array of cuisines from around the world. You can experience the city's diverse culinary offerings by going on a food tour offered by many local companies.
On a typical tour, guests can visit multiple restaurants and sample dishes from different cultures in one day. Some tours even offer educational tours that explore the history behind Detroit's delicious dishes! The city also offers plenty of options for those who want to enjoy meals with an upscale dining experience. From high-end steakhouses to chic small plates restaurants, some of the best restaurants in Michigan are located in Detroit.
Upscale Restaurants in Detroit
Iridescence
The Whitney
Roast
La Dolce Vita
Fishbones
Chartreuse Kitchen & Cocktails
Visit Pewabic Pottery, a Historic Pottery Studio That Offers Tours and Workshops
Pewabic Pottery is a historic pottery studio located in the heart of Detroit. Founded in 1903, the studio has been delighting customers with its distinctive wares for over 100 years. Their products range from architectural tile and dinnerware to handcrafted gifts and jewelry. With a wide variety of pottery classes, tours, workshops, and other activities on offer, there's something for every clay enthusiast at Pewabic Pottery.
From crafting a unique piece of art to learning about the history of this iconic studio, visitors can explore their creativity while appreciating the fine craftsmanship that goes into every piece they create. It's one of the best things you can do on a date. 
Check Out The Heidelberg Project, an Outdoor Art Installation That Covers Several City Blocks
The Heidelberg Project is one of the top attractions in Detroit that's free. The Heidelberg Project is an outdoor art installation that was founded in 1986 by artist Tyree Guyton. Located on Detroit's east side, the project covers several city blocks and features a variety of colorful murals, sculptures, paintings, and installations. 
Inspired by the state of urban decay in Detroit's inner city, the project's goal is to transform blighted areas into vibrant public spaces that evoke a sense of hope and inspire creativity. Since its inception, the project has sparked numerous conversations about social issues such as poverty, race, neighborhood revitalization, and gentrification.
Today, the Heidelberg Project attracts visitors from around the world who come to take part in its many public events and workshops.
Take a Ride on the QLine Streetcar and Explore Downtown Detroit's Attractions
The QLine streetcar is a 6.6-mile light rail system in Detroit, Michigan, that runs through the heart of the city. It was officially opened to the public in 2017 and connects some of the most popular neighborhoods, such as Midtown and Downtown, with areas in between, like New Center and North End. Passengers can transfer to multiple bus lines along its route or hop on at designated stops every five to ten minutes throughout peak hours. The QLine also features an interactive mobile app that allows riders to track where their streetcar is located in real-time. It's one of the top tourist attractions in Detroit.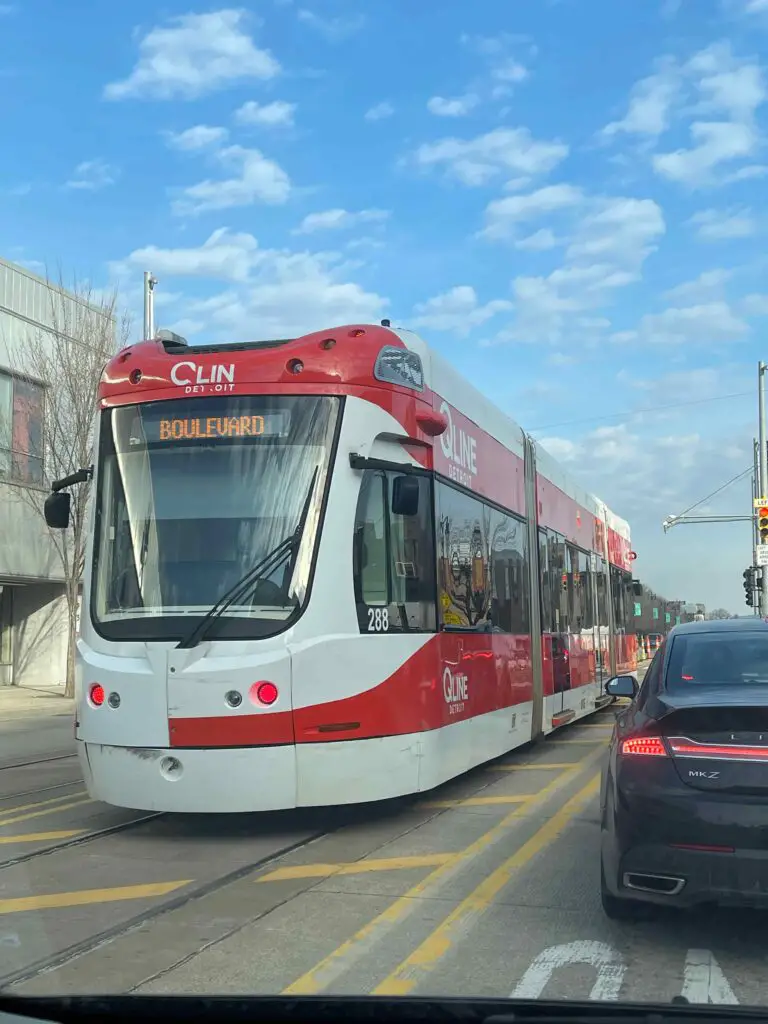 The QLine streetcar has helped spur economic growth and development in Detroit by providing easy access to key areas of the city, such as Midtown and Downtown. It has also made it easier for residents and visitors alike to explore what Detroit has to offer.
Additionally, since its inception, it has seen over 1 million passengers ride its rails each year, as well as numerous private investments from businesses looking to take advantage of its convenient access points. In addition, the railway was designed specifically with commuters in mind featuring modern amenities such as free Wi-Fi access, bike racks, wheelchair accessibility, air conditioning, and heated seating for winter months.
The QLine streetcar route runs from Grand Boulevard in the northwest corner of the city to Congress Street in the Bricktown Entertainment District in the southeast corner. It has 12 designated stops along the way, located at:
Grand Boulevard
Ferry Street
West Grand Boulevard
Woodward Avenue
Martin Luther King Jr. Boulevard
Mack Avenue
Amsterdam Street
Canfield Street
Cass Avenue and Warren Avenue Interchange (transfer station)
Larned Street
Brush Street
Congress Street
Go Ice Skating at Campus Martius Park During Winter Months or Roller Skating During the Summer Months
Ice skating and roller skating at Campus Martius Park is a popular activity year-round in Detroit. During the winter months, the park's outdoor rink is open for ice skating and is outfitted with a 26-foot portable tree, bright lighting displays, holiday music, and rentable skates from the warming hut. Meanwhile, during the summer months, the park boasts a 15,000-square-foot concrete pad set aside for roller skating. With views of downtown Detroit visible from the rink, this activity is perfect for family outings or romantic date nights in Michigan and Metro Detroit alike!
Campus Martius Park offers skating lessons onsite as well as special events such as dollar skate days to ensure all visitors can enjoy their time. For those looking to fuel up after a few laps around the rink, there are also plenty of cozy restaurants and cafes nearby offering delicious refreshments. Whether you come to take part in an exciting event or just have some fun with friends and family, Campus Martius Park has something for everyone!
Explore the Corktown Neighborhood and its Unique Bars & Restaurants
There are so many great things to visit in Corktown. Located in the heart of Corktown, the historic Michigan Central Station is a Detroit landmark that has recently undergone extensive renovations. Originally built in 1913, it served as the main train station for Detroit until it closed in 1988. In recent years, the train depot was acquired and restored by Ford Motor Company and transformed into a vibrant hub of activity.
Also located in Corktown is an eclectic array of bars and restaurants that provide a unique atmosphere that can only be found in this one-of-a-kind neighborhood.
Best Corktown Bars
Two James Spirits: A locally owned distillery offering craft cocktails made with house-distilled vodka and gin as well as rotating seasonal specials.
Slows Bar BQ: This barbecue joint serves up mouthwatering dishes that are slow-cooked on the premises daily.
PJ's Lager House: A lively tavern offering craft beers and live music until late into the night.
Mercury Bar Detroit: The decor here is inspired by outer space and classic science fiction films!
Visit The Guardian Building, which is an Art Deco Skyscraper Located in Downtown Detroit
The Guardian Building, located in Downtown Detroit, is an iconic Art Deco skyscraper that has been standing tall since 1929. Spanning 40 stories, it has become a landmark for the city of Detroit. With its distinct architecture and colorful tiled mosaics covering the exterior walls, its beauty can be seen from miles away.
The Guardian Building is home to numerous corporate offices including Quicken Loans, United Wholesale Mortgage, and Ally Financial. Inside, visitors will find the ornate lobby with marble floors and walls adorned with murals depicting the history of Detroit's industries, such as automobiles, banking, steel manufacturing, and agriculture.
On the 40th floor is the beautiful Guardian Club which offers stunning views of downtown Detroit thanks to its huge windows. This space is often rented for events such as weddings and concerts, as well as hosting its own special events throughout the year. The Guardian Building is a must-visit attraction in Detroit; it's sure to make even first-time visitors fall in love with this amazing city!
See Live Music at The Fillmore or Saint Andrew's Hall
The iconic Saint Andrew's Hall and The Fillmore Detroit are must-see venues for fans of live music. Located in the heart of Downtown Detroit, both spaces offer stunningly unique atmospheres that you won't find anywhere else.
At Saint Andrew's Hall, guests will admire its 19th-century architecture and exposed brick walls as they take in a performance on the main stage or one of the two upstairs venues, The Shelter and The Loft. With all kinds of genres featured here, such as punk, rock, metal, and electronic, there's something for everyone.
The Fillmore Detroit boasts an impressive 3200-person capacity – making it one of the largest music venues in the city. This venue transports guests back to a 1940s juke joint vibe with its vintage wood paneling, ornate chandeliers, plush red velvet curtains, and classic marquee signs. Without a doubt, this is one of the best places to go for a night filled with great music.
Go on a Brewery Tour and Check Out the Many Craft Breweries Throughout Detroit 
Detroit is home to an impressive selection of craft breweries, making it the perfect destination for a brewery tour. From award-winning IPA's to popular hard seltzers, you'll have plenty of options to choose from as you explore the city.
Atwater Brewery: One great place to start your beer exploration is Atwater Brewery. This brewery started in 1997 and has become known for its German-style lagers, such as Dirty Blonde and Vanilla Java Porter. They also offer seasonal releases, local collaborations, and events at their taproom so make sure to check it out!
Batch Brewing Company: Another great spot to visit is Batch Brewing Company. This neighborhood microbrewery focuses on "small batch" brewing techniques that produce unique beers for each season.
Brew Detroit: Brew Detroit is a production brewery that specializes in creating bold beers with big flavors. Their signature brews include Motor City Lager, Hoptopia IPA, and Iron Horse Pale Ale.
Liberty Brewing Company: Liberty Street Brewing Co. is an award-winning craft brewery located just outside of downtown Detroit. Here you'll be able to sample some of their eclectic creations like the Blackberry Tart Ale or their Blueberry Pancake Stout.
Walk Around Midtown Neighborhood and Tour its Vibrant Arts Scene
Midtown Detroit is a vibrant cultural hub that buzzes with creativity and expression. Located in the heart of the city, Midtown offers an exciting mix of culture, dining, recreation, and entertainment for locals and visitors alike.
The area's art scene is especially thriving, giving you the opportunity to explore galleries, public art installations, music venues, and more. From murals to sculpture gardens to community 'Paint It' events, there are plenty of ways to experience art while you're here.
Dining options are abundant in Midtown. You'll find a variety of cuisines, from vegan eateries to fine-dining restaurants, scattered throughout this bustling neighborhood. Shopping options are plentiful as well; here, you can find everything from vintage clothing stores to artisan boutiques.
On top of all this, Midtown Detroit also provides plenty of recreational activities, such as biking paths and scenic parks for outdoor exploration. It's also home to the Fisher Building and Fisher theater. 
Explore Mexicantown Neighborhood and Dine at Authentic Mexican Cuisine Restaurants
Mexicanyown, located in southwest Detroit, is a vibrant community with a deep history and culture. It's the country's largest enclave of Mexican-Americans and a bustling hub for everything from art galleries to restaurant festivals.
The area has been home to generations of immigrants since the early 1900s when people began crossing the border in search of economic opportunities. Many of these immigrants worked at factories or as laborers; they established churches, businesses, and civic organizations that aided their settlement in Detroit.
Today, Mexicantown is alive with culture and tradition. Visitors will find a wide selection of restaurants serving authentic Mexican cuisine, including favorites such as tacos al pastor (pork-filled tacos) and tamales (corn dumplings).
Popular Mexicantown Restaurants in Detroit
Xoxochimilco: Step into this lively restaurant for a taste of traditional Michoacán and Puebla cooking.
Lucy's Mexican Restaurant: Try Lucy's signature "Big Burrito" or sample from the long list of other classic Mexican dishes.
El Barzon: Enjoy a romantic dinner at El Barzon, an elegant eatery that specializes in regional Mexican dishes.
Taqueria Nuestra Familia: This family-owned taqueria offers delicious tacos, burritos, and quesadillas.
Visit John K. King Used & Rare Bookstore
John K. King Used & Rare Books is a must-visit destination while you're in Detroit. This massive warehouse bookstore houses over one million books, both new and used, spread out across four floors of browsing space.
The store was founded by John K. King in the 1970s, who had originally sold his collections in outdoor markets around Detroit before opening the bookstore in its current form. Today, his wife and daughter work alongside him to create what many consider to be one of the world's greatest bookstores.
In addition to books, John K. King also has a large selection of magazines, comics, records, and other collectibles. You'll also find an impressive selection of rare titles here; the store has been featured in films such as Transformers and The Crow for its vast collection of antiquarian texts.
Take a Bike Ride Along Dequindre Cut Greenway: An Urban Recreational Path
The Dequindre Cut is a two-mile stretch of a bike and pedestrian path running along the old Grand Trunk railroad line in Detroit. It runs between Mack Avenue and Gratiot Avenue, connecting Eastern Market to neighborhoods along the Detroit River.
It also features a wide variety of public art installations and offers cyclists and pedestrians a safe place to explore on foot or by bike. The pathway is lit at night for added safety and offers convenient access to restaurants, coffee shops, and other local businesses.
The Dequindre Cut is also home to several Greenways Initiative projects that aim to promote environmental sustainability along the path. These include native landscaping, stormwater green infrastructure, solar lighting systems, and more!
Shop at Shinola Flagship Store for Watches and Accessories
The Shinola Flagship Store, situated in the heart of downtown Detroit, is a modern retail experience that focuses on quality craftsmanship. The store features an array of products made with superior materials and produced in America, ranging from watches to bicycles, leather goods, and journals.
At the center of the store is a beautifully designed workshop
Shinola, an American luxury brand, opened its first flagship store in Detroit's Midtown neighborhood in 2013. The store features a variety of Shinola products including watches, leather goods, and bicycles.
The store also includes a workshop where customers can observe the intricate process of watchmaking, as well as a bar where they can sip on cocktails and get an up-close look at Shinola's products.
The store also plays host to various events such as film screenings, lectures, and workshops. It has become a popular destination for locals and visitors alike and is worth a visit.
Explore Beacon Park: an Urban Park with Year-Round Events, Including Live Music & Movies
Beacon Park is a five-acre public space located in the heart of Detroit's Midtown district. It opened to the public in December 2017 and has become a popular spot for gatherings, outdoor concert venues in Michigan, and recreation. The park features an interactive fountain, walking paths, an outdoor lawn area, a pavilion, numerous art installations, and seating areas.
Beacon Park is also home to Detroit's Big Top Stage, which hosts year-round events, including concerts, film screenings, festivals, workshops, and more.
Some people that have performed at Beacon Park include:
The Roots
Lil Yachty
Wu-Tang Clan
Explore Luxurious Spas in Detroit
Detroit is home to a variety of luxury spas, offering everything from rejuvenating body treatments to calming relaxation experiences.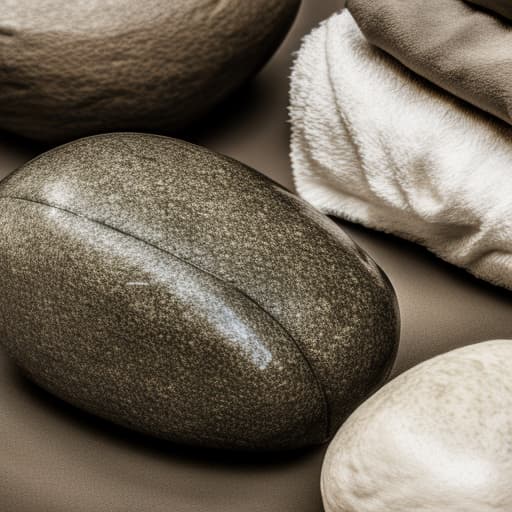 Luxury spa destinations include the MotorCity Casino Hotel Spa, which offers signature massage treatments, facials, and other services. At the MGM Grand Detroit, guests can relax and unwind in their 20,000-square-foot spa facility with multiple saunas and hot tubs. Another popular spot is the Westin Book Cadillac's spa, where guests can enjoy massages, skin treatments, manicures/pedicures, and more. These are all featured in the Best Day Spas in Michigan for a luxurious experience.
Explore the Detroit Historical Museum and Learn About The City's Past
The Detroit Historical Museum is a must-see for anyone wanting to learn about the history and heritage of Detroit. Situated in the heart of downtown, the museum offers visitors an opportunity to explore over 200 years of the city's history through interactive exhibits, educational programs, and engaging multimedia displays.
The museum offers educational programs that cover topics like transportation, industry, music, and culture while also giving visitors a closer look at many of Detroit's famous landmarks. The museum also features special collections, such as the Detroit Collection and the American Flag Collection, which highlight iconic moments in Detroit's history. There are also activities for kids such as scavenger hunts and puppet shows.
Take a Stroll Through the Beautiful Gardens at The Edsel & Eleanor Ford House
The Edsel & Eleanor Ford House is a historic site right outside of Detroit, Michigan, located on the shores of Lake St. Clair. Built by Henry Ford's only son, Edsel, and his wife, Eleanor, in 1929, the estate was originally used as a summer retreat for the family. The house features an architectural blend of French and English style elements, set on over 50 acres of grounds that feature gardens designed by prominent landscape architect Jens Jensen.
The house today stands as a monument to the Fords and their contribution to Detroit's automotive industry. Visitors can explore the stunning architecture of the home while learning about its history through screenings of vintage films and interactive displays.
Aside from the main house, guests can also explore the many gardens surrounding it which are meticulously maintained with flowering plants, trees, and shrubs that provide a lush oasis away from city life. With so much to see and do at this beautiful landmark, visitors leave with a greater appreciation for both its past and present beauty.
Go to Greektown for a Unique Dining Experience
Detroit's Greektown is the place to go for delicious Greek cuisine. Here visitors can sample dishes such as Saganaki, or cheese flambéed tableside with brandy; Moussaka, layers of eggplant, potatoes, and meat topped with a creamy béchamel sauce; and Souvlaki, grilled marinated lamb skewers served with tzatziki sauce.
The streets in this area are lined with bustling restaurants and pubs offering an array of options that cater to both locals and tourists alike. After dinner, be sure to check out the neighborhood's vibrant nightlife scene where live music fills the air and bars stay open until 2 am.
Take a Walk Through Palmer Woods, One of Detroit's Most Beautiful Neighborhoods with Stunning Mansions and Gardens
The Palmer Woods neighborhood in Detroit dates back to 1883 when United States Senator Thomas Palmer donated 188 acres of farmland located on the northwest border of the city 'for the good of everybody.' Since then, this area has been a desirable location for homebuyers looking for a large house, averaging around 3,000 square feet each, amidst an idyllic landscape.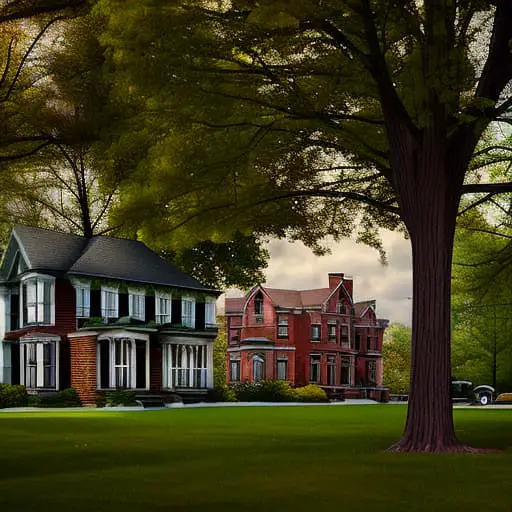 It boasts tree-lined streets, gardens, and towering trees that make it popular amongst residents and visitors alike. While there are popular Detroit suburbs for young professionals, they often lack the historical significance and established charm of Palmer Woods. For this reason, many locals and visitors alike have chosen to take a walk through the neighborhood, marveling at its stately homes.
This neighborhood is also noteworthy for its historical significance; it was named a Historic District in 2011 by the National Register of Historic Places. Its charm is further capped off with notable figures such as musicians Diana Ross and Berry Gordy, having called Palmer Woods home over the years. With a rich history, beautiful landscape, and plenty to see and do, it's no wonder that this area remains one of Detroit's most sought-after neighborhoods today.
Related Questions:
Are there any hidden gems or secret spots that I should check out while visiting Detroit?
One spot definitely worth visiting is the Heidelberg Project – an outdoor art installation comprised of abandoned homes and other structures turned into works of art. You can also take a stroll along Belle Isle Park or visit one of Detroit's many unique neighborhoods, such as Greektown, Corktown, and Midtown. If you're looking for something off the beaten path, then be sure to check out places like El Moore Building and Eastern Market for a truly unique experience.
What kind of activities can I do with my family while visiting Detroit?
Detroit has plenty of activities for families to enjoy! Take a Segway tour around the city's historic neighborhoods, visit the Detroit Institute of Arts, or explore one of Detroit's many science centers and museums, like the Michigan Science Center. There are also several fun outdoor activities, such as biking along the Dequindre Cut Greenway or kayaking down the Detroit River. If you're looking for something more relaxing, then plan a picnic at Belle Isle Park or take a leisurely stroll through one of Detroit's beautiful gardens.
Can I find any unique shopping experiences in Detroit?
Yes, absolutely! Detroit is known for its incredible shopping experiences if you know where to look. Many of the best thrift stores in Michigan are in Detroit. Wander through one of the city's many vintage markets for some retro fashion finds, or explore the local boutiques that specialize in handmade and locally-sourced items. The Eastern Market is also a great place to visit as it offers fresh produce, flowers, and other specialty goods from local vendors. For more upscale options, be sure to check out Midtown which has numerous designer stores and high-end retailers. No matter what your style is, there's something for everyone in Detroit when it comes to shopping!
Related Articles
31+ Fun Things To Do in Traverse City
14+ Best Michigan Vacations for Families (+ Activities)