This post may contain affiliate links to products that I recommend and I may earn money or products from companies mentioned in this post. Please check out my disclosure page for more details.
Famed for its Great Lakes, vibrant cities, and myriad outdoor activities, Michigan often stands as an untapped gem for many adventure-seekers. Located in the heart of the American Midwest, this state has unforgettable Michigan adventures and much to offer in terms of cultural richness, historical significance, family-friendly excursions, and unique activities.
From the historical landmarks in Mackinac Island to the great outdoors in Sleeping Bear Dunes, and unique activities such as exploring the Great Lakes or sampling the Michigan wine, every inch of Michigan holds a promise for an unforgettable adventure. As you delve into the rich tapestry of Michigan's cities and landscapes, this prodigious medley of experiences will invite you to not only observe and appreciate, but also actively participate in the Michigander way of life.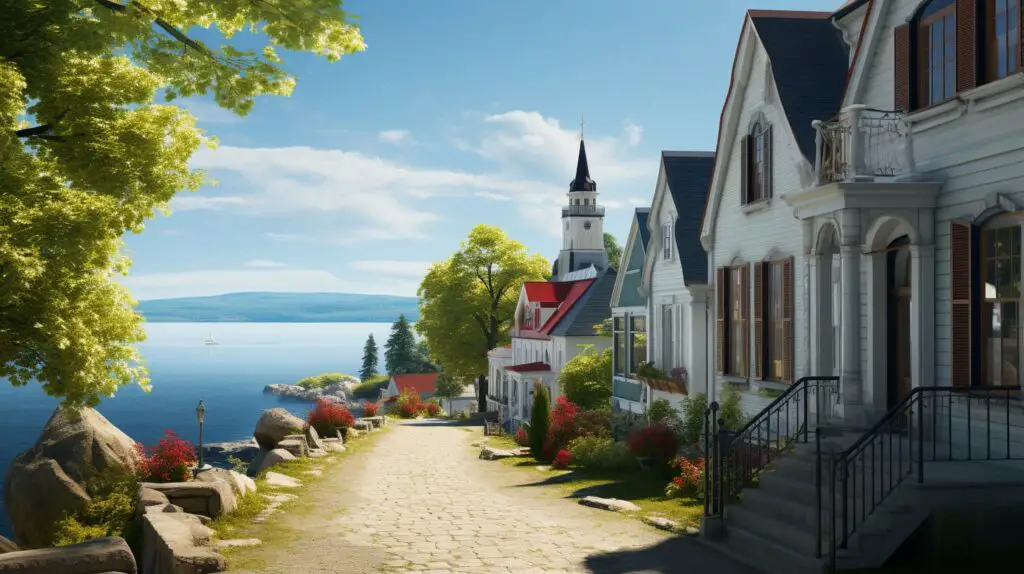 Exploring Michigan's Historical Landmarks
Mackinac Island: A Portal To The Past
Perhaps no other place in Michigan embodies the state's fascinating history and natural beauty like Mackinac Island. Situated in Lake Huron, this island feels like a step back into the 19th century, with horse-drawn carriages frequently used for transportation. It's best known for Fort Mackinac, a former British and American military outpost. The 18th-century fort offers guided tours that provide unique insights into life during the fur trading and colonial times. The island is also home to the iconic Grand Hotel, a grandiose resort dating back to 1887. It's one of the best Mackinac Island hotels to stay at. Visitors are encouraged to explore the many picturesque trails and paths that weave through the island's natural beauty.
Detroit Institute of Arts: A Hub of Creativity and Culture
Detroit, sometimes referred to as the birthplace of American automobile industry and Motown music, is also the home to one of the most significant art institutions in the country – Detroit Institute of Arts. Housing over 65,000 artworks that span continents, cultures, and centuries, it provides an extraordinary, inclusive experience to everyone. Its most famous feature, the Detroit Industry Murals by Diego Rivera, offers a stunning depiction of the city's labor history. For those interested in exploring Michigan's diverse culture and heritage, the Detroit Institute of Arts is a must-visit.
Henry Ford Museum: An Innovation Journey
Named after one of the most iconic figures in American industry, the Henry Ford Museum in Dearborn is a testament to human innovation. This sprawling complex shares the evolution of American industry and invention, showcasing significant artifacts ranging from Abraham Lincoln's chair from Ford's Theatre to the bus where Rosa Parks made her courageous stand. The museum also details the history of Ford Motor Company and the automotive industry as a whole, which significantly shaped Michigan's culture and economy. Interactive and engaging displays make it ideal for families.
Planning Your Adventure in Michigan: Useful Tips
Before embarking on your Michigan journey, it's best to stay informed about each landmark's unique features and advice. For instance, Mackinac Island is a motor-free zone; you'll be traversing its landscapes on a bike, on foot, or even in a horse-drawn cart. Make sure you book your tickets ahead of time for the Detroit Institute of Arts, especially during the busy seasons, to ensure your visit is hassle-free and allows you to see the exhibits you are interested in. The expansive Henry Ford Museum necessitates ample exploration time, so plan your visit meticulously. These sites, steeped in Michigan's vibrant history and culture, will surely elevate your adventure.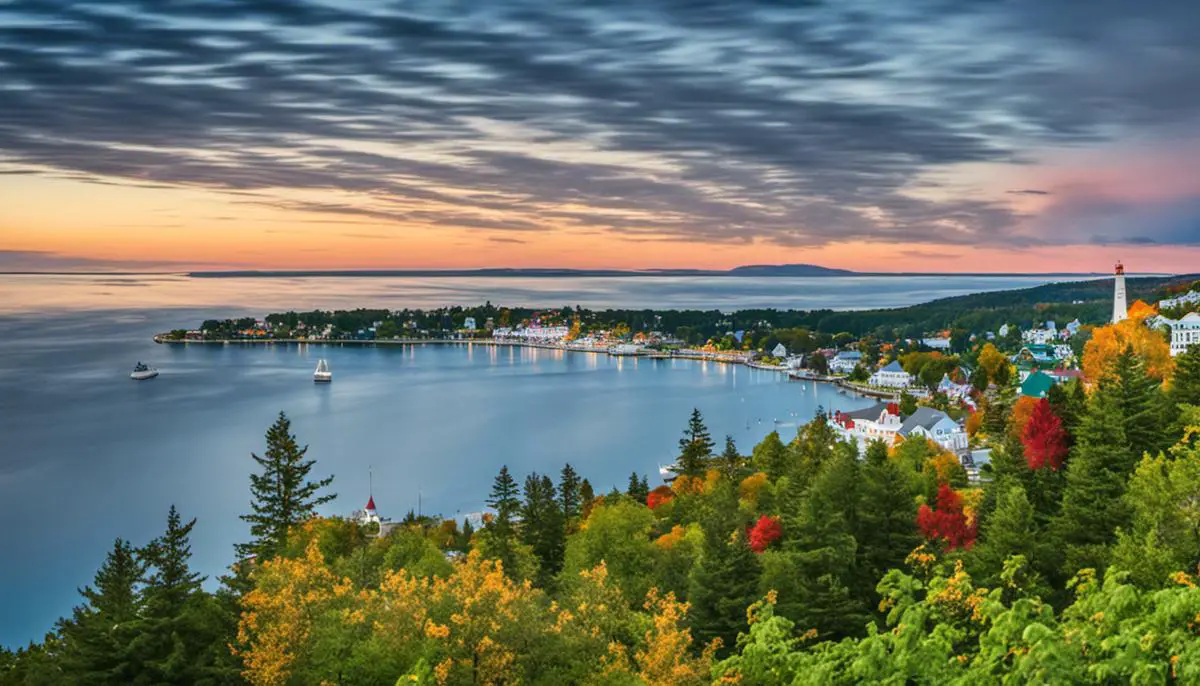 Outdoor Adventures in Michigan
Unforgettable Moments at Sleeping Bear Dunes National Lakeshore
Imagine an adventurous playground embellished with towering sand dunes along the Lake Michigan shoreline, lush forests, glistening lakes, and miles of trails. This is precisely what the Sleeping Bear Dunes offers to its nature-loving guests. Birdwatchers can try spotting the rare Piping Plover, a shorebird classified as a federally endangered species. The park teems with trails that cater to hikers of every skill level, with the Dune Climb standing out among the crowd. The park is also a splendid spot for water sports enthusiasts, offering a variety of activities like swimming, canoeing, and boating. With the awe-inspiring Lake Michigan as your backdrop, your adventure at the park will surely be a memorable one.
Pictured Rocks National Lakeshore: Michigan's Picturesque Gem
Pictured Rocks National Lakeshore, known for its multi-colored sandstone cliffs, offers a wealth of outdoor activities. It spans 15 miles along Lake Superior and showcases breathtaking natural formations including caves, archways, and waterfalls. Adventure seekers can explore the park's 100 miles of trails, which offer close encounters with the area's diverse flora and fauna. Bird watchers will be delighted to find a variety of species such as bald eagles, peregrine falcons, and wood warblers. The park also provides opportunities for camping, fishing, and boating. In the winter, activities such as snowshoeing, ice climbing, and cross-country skiing take center stage.
Isle Royale National Park: Wilderness at its Purest
Located in the northwest of Lake Superior, Isle Royale National Park is a rugged and remote island wilderness that invites daring explorers who crave isolation and unspoiled natural beauty. As the least visited national park in the United States, it promises peace and tranquility along with its share of thrills. Hike on the 165 miles of trails, paddle through tranquil waterways, or dive into the sunken shipwrecks in the surrounding waters. Wildlife watchers can spot moose, foxes, and the elusive gray wolves. The park is open from April to November and only accessible by boat or seaplane, adding to its alluring isolation.
Recreational Activities in Michigan's Wilderness
Outdoor recreational activities are abundant in Michigan's national parks. Bird watchers can spot diverse species from the common loon and sandhill crane to the endangered Kirtland's warbler. The state's extensive trail networks provide endless opportunities for hiking, walking, and cycling.
Its water bodies cater to a range of interests, offering opportunities for boating, fishing, and even scuba diving. The more daring can try out rock climbing or sandboarding on the dunes. In winter, visit the best Michigan ski resorts for snow sports like skiing, snowshoeing, and snowmobiling enthuse the visitors.
Embracing and Protecting Michigan's Natural Treasures
As you embark on your journey exploring the highlights that Michigan's wilderness has to offer, it's crucial to remember the importance of conserving these ecological wonders. Make sure to follow the 'Leave No Trace' principles which include removing any trash you bring, showing respect for wildlife and limiting your environmental impact. By doing so, we can ensure that future generations will have the opportunity to experience and appreciate these pristine natural expanses just as we can today.
Michigan City Adventures
Detroit: A Pioneer in Reinvention and Culture
Detroit, often referred to as the Motor City due to its automotive history, truly pulsates with cultural vitality. With the city being the birthplace of the revered Motown Records, it's undoubtedly a thriving hub of music, featuring historic venues like the Detroit Opera House and the Fillmore Detroit that host a spectrum of exciting live performances. Art aficionados will be captivated by the Detroit Institute of Arts, which boasts one of the most substantial and diverse art collections in the country.
Further immersing yourself into Detroit's cultural charm, you'll discover that the city's culinary landscape is incredibly varied and distinctive, mirroring the diverse fabric of its population. Try the local Detroit-style pizza at renowned pizzerias like Buddy's or Loui's, a unique pizza style characterized by its rectangular shape and crispy crust. Detroit not only satiates your taste buds, it's also a paradise for shoppers. The Detroit Eastern Market, the largest open-air market of its kind in the nation, provides an unrivaled shopping experience offering a wide variety of goods.
Grand Rapids: The Furniture City
Grand Rapids, another city you must visit during your Michigan adventures, is globally recognized for its office furniture manufacturing industry. Besides its rich furniture history, Grand Rapids is a city of arts, evident in its sprawling mural displays across the city's building walls. It's also home to the ArtPrize, a radical international arts competition that draws artists and crowds from around the globe.
The city's culinary scene showcases the "farm-to-table" concept, and it's known as Beer City, USA for its more than 80 craft breweries. For shopping, you can visit the Downtown Market, an indoor market featuring unique food stalls, boutique shops, and artisanal products.
Ann Arbor: The Intellectual Hub
Pedestrian-friendly Ann Arbor is best known for the University of Michigan that offers a vibrant mix of academic pursuits, sports event, and an influential music and arts scene. The Ann Arbor Art Fair is one of Michigan's finest summer traditions and one of the largest outdoor art fairs in the nation.
Ann Arbor also presents a fantastic culinary scene, from local farm-to-table bistros to classic Italian fare and gourmet burger joints. Don't miss Zingerman's Deli, an Ann Arbor institution, offering premium sandwiches and an array of enticing gourmet items. Laden with unique boutique shops, Kerrytown's distinctive shopping district blends history and contemporary design.
Michigan's Urban Adventures
Home to several distinctive cities which contribute to its rich cultural and industrial identity, Michigan is a treasure trove of iconic sights. Detroit, known for its deep-rooted connection to American innovation, hosts the Henry Ford museum, a place where history comes alive.
In Grand Rapids, the life and leadership of the 38th president are commemorated at the Gerald R. Ford Presidential Museum. Meanwhile, Ann Arbor offers a fusion of historical Gothic architecture and vibrant college life in the University of Michigan's campus.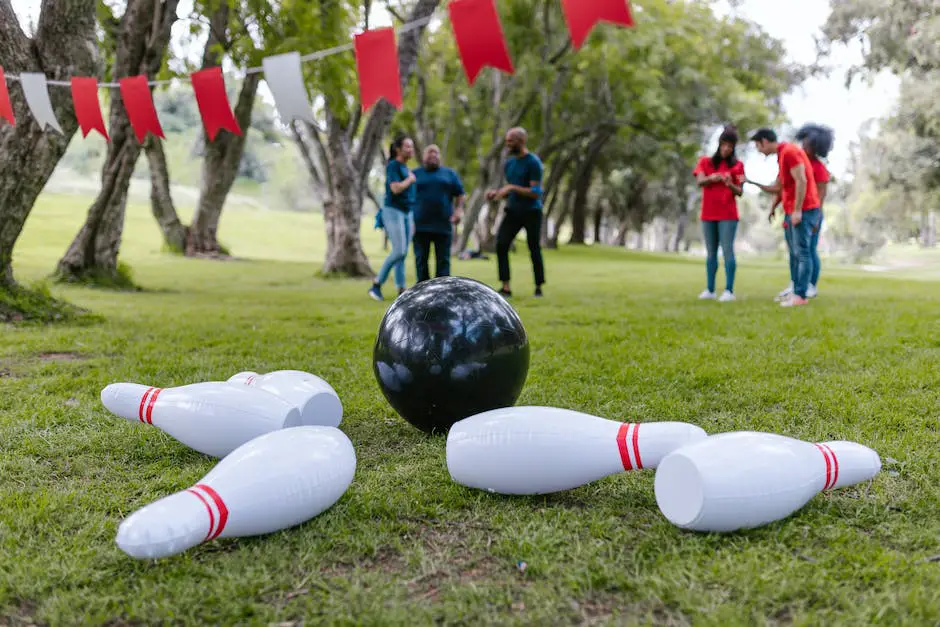 Unique Michigan Activities
Natural Getaways: The Great Lakes
Michigan provides abundant natural beauty, too, notably in its share of the Great Lakes. These five interconnected freshwater bodies span various US states, with Lake Michigan lying entirely within Michigan's boundaries. This lake promises pristine beaches, mesmerizing natural beauty, and a plethora of activities like boating and fishing. For an all-around Great Lakes experience, don't miss out on the Sleeping Bear Dunes National Lakeshore. Hike the sand dunes, wander through verdant forests, and take in breathtaking lake views from the Pierce Stocking Scenic Drive. It's an encounter with nature you won't forget.
Michigan Wine Tasting
Michigan is the fourth largest grape-growing state and has over 100 wineries. Most of these are located in the southwestern part of the state and on "The Wine Trail". This route covers the two major AVAs – Lake Michigan Shore and Leelanau Peninsula. Each winery offers a unique tasting experience, usually paired with gourmet food. Try visiting in the autumn, when the vineyards are in the full throes of harvesting. Remember to plan ahead and book any tours, as they tend to fill up quickly during this period.
Visiting Car Manufacturing Museums
Michigan is synonymous with car manufacturing, and Detroit, its largest city, is often fondly called Motor City. The Detroit Historical Museum and The Henry Ford Museum tell the story of the automobile industry in Michigan, showcasing rich histories and landmark vehicles. These museums feature vintage collections, historically significant automobiles, and even displays of future prototypes. The Detroit Auto Show, usually held in January, also offers an immersive experience, with manufacturers unveiling their latest designs and innovations.
Exploring Mackinac Island
Mackinac Island, sandwiched between the Upper and Lower Peninsula of Michigan, is a one-of-a-kind experience. This car-free island is only accessible by ferry or small plane and focuses on maintaining a slower way of life reminiscent of the 19th century. Horses and bicycles provide the primary modes of transportation, offering a unique and relaxed vibe. You can explore Fort Mackinac, a former British and American military outpost, or the Grand Hotel with its charming Victorian architecture. Sampling the island's renowned fudge from the multiple fudge shops scattered around the island is an absolute must for any visitor.
Venturing into the Upper Peninsula Wilderness
Michigan's Upper Peninsula, or simply the U.P., is home to secluded wilderness, waterfalls, lighthouses, and beautiful lakefronts. Here, you can partake in a variety of exhilarating activities, such as hiking, fishing, biking, and kayaking. Some of the best hiking trails in Michigan are in the Upper Peninsula of Michigan.
The U.P. is also famous for its fall colors and winter sports. Tahquamenon Falls State Park, Pictured Rocks National Lakeshore, and Porcupine Mountains Wilderness State Park are must-see locations for nature lovers. Also, don't forget to taste a traditional pasty (meat pie), a favorite local delicacy in the U.P.
Embarking on Michigan's Legendary Lighthouse Trail
In Michigan, a state recognized for proudly hosting the most lighthouses in the entire U.S., you'll find captivating coastal gems sprinkled along its vast shoreline. Played a significant role in the state's maritime history, these structures offer a fascinating journey. Kickstart your adventure from Fort Gratiot Lighthouse in Port Huron, known as the oldest lighthouse in Michigan. Then, venture North to gaze upon other notable lighthouses such as the Big Sable Point Lighthouse located in the beautiful expanse of Ludington State Park and the eye-catching Round Island Lighthouse on Mackinac Island.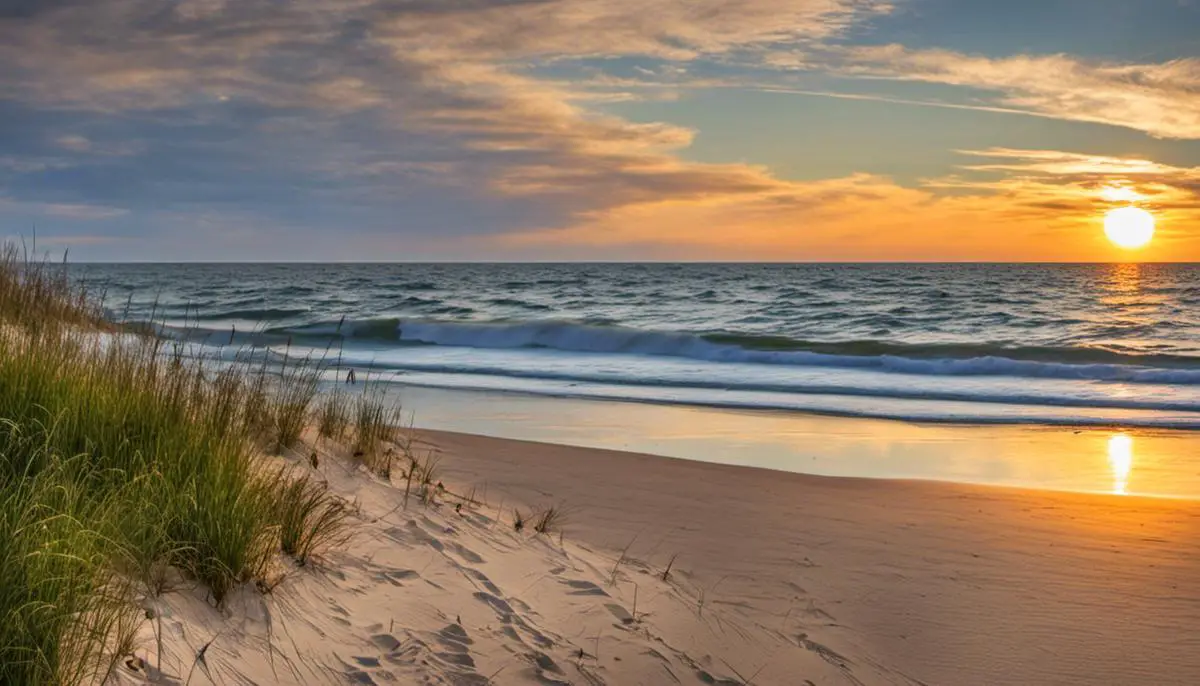 Family-friendly Excursions in Michigan
Explore and Learn: A Dive into Michigan's Kids' Museums
Michigan offers an abundance of educational experiences, specifically designed for children, through its numerous interactive museums. The engaging Ann Arbor Hands-On Museum is brimming with over 250 interactive exhibits aiming to ignite curiosity towards science, technology, and the arts in both children and adults alike. Alternatively, the Grand Rapids Children's Museum offers a vibrant and stimulating atmosphere where fun meets education. Here, children from different age groups, ranging from toddling explorers to mature pre-teens, can delve into a handful of exhibits and installations designed uniquely for them.
Adventure in the Detroit Zoo
The Detroit Zoo is often a major highlight for families visiting Michigan. Located in Royal Oak, the zoo covers 125 acres of naturalistic habitats for more than 2,400 animals from aardvarks to zebras. Kids would especially enjoy the Detroit Zoo's Polk Penguin Conservation Center, which is the largest facility for penguins in the entire world. The zoo also offers a range of educational activities, making it a fun and insightful destination for older children and teens.
Exploring the Adventure Park
Adventure Park at West Bloomfield is a quintessential outdoor experience for every family member. This aerial forest park features 14 trails, 21 zip lines, six difficulty levels, providing adventures for kids, teens, and adults. Young adventurers can enjoy the low ropes courses, while teens and adults can challenge themselves on the high ropes. It's not just about climbing though, the park also offers disc golfing and picnic areas, all surrounded by Michigan's beautiful natural setting.
Holland's Windmill Island Gardens
Venture a little more off the beaten path and explore Holland's Windmill Island Gardens. This iconic location features a 251-year-old working Dutch windmill called "De Zwaan" (the Swan). Kids will be fascinated by the windmill tours that showcase Dutch history and the mill's mechanisms. On the grounds, families can also enjoy manicured gardens, delftware demonstrations, and a historic Dutch carousel to ride.
Air Zoo Aerospace & Science Museum in Kalamazoo
For families seeking an educational yet exciting escapade, the Air Zoo in Kalamazoo is worth a visit. As an aerospace and science experience, it has more than 100 rare and historic aircraft, interactive exhibits, full-motion flight simulators, a 4D theater, and even amusement park rides. This quirky and unique museum brings history, science, technology, and adventure together under one roof, promising an unforgettable experience for visitors of all ages.
A Day at Mackinac Island
Mackinac Island offers a rich historical experience along with breathtaking natural beauty. The island is known for its amazing limestone formations, notably Arch Rock and Sugar Loaf. It offers endless charm with horse-drawn carriages, historic homes, forts, and the Grand Hotel, all of which transport visitors to a bygone era. Families can also rent bikes or hike the many trails that crisscross the island. In addition, kids would definitely enjoy exploring the Butterfly House and the fudge shops spread across the downtown area.
Natural Beauty at Sleeping Bear Dunes
Sleeping Bear Dunes National Lakeshore, located in Michigan's Lower Peninsula, is known for its stunning lakeside views and towering sand dunes. Families can hike, swim, or simply relax along the shores. The park is also home to a scenic drive, numerous hiking trails, and historic farms. The Dune Climb, in particular, provides a fun-filled and active day out for the entire family. This best Michigan outdoor adventure is for all ages. Visitors can also enjoy a variety of wildlife, including a high population of bird species, perfect for an aspiring young birder.
Each of these highlighted adventures makes Michigan a great destination for family travel. They provide diverse activities suitable for all ages, from outdoor exploration to interactive learning experiences, all set within the state's naturally beautiful and historic settings.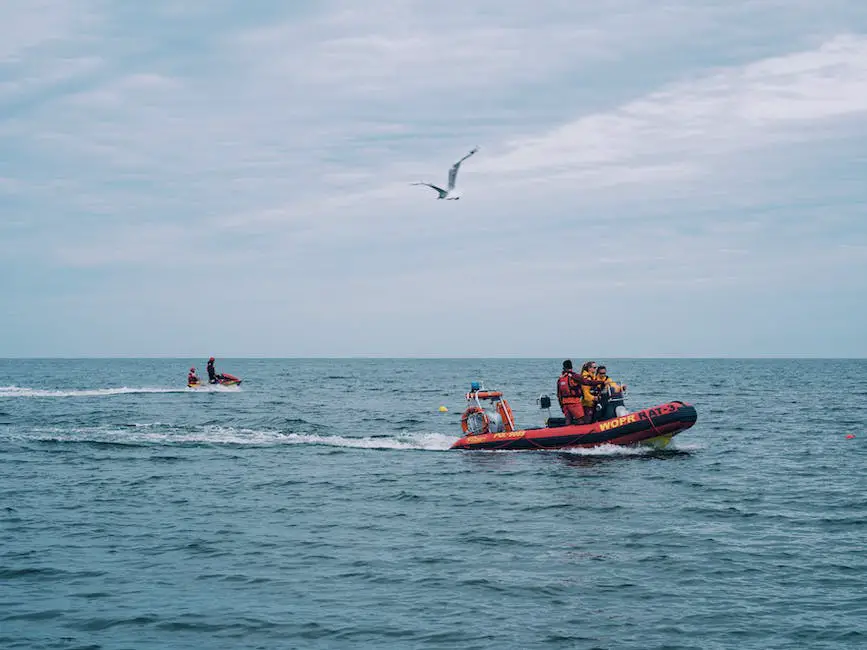 The beauty of Michigan lies in the diversity it embodies, the state effortlessly delivers all forms of experiences, whether you're a history enthusiast, an outdoor adventurer, a city explorer, or a family looking for a fun excursion.
Every town, city, or natural expanse in Michigan tells a story that is a testament to the state's rich history and vibrant lifestyle. Whether you're exploring the booming art scene in Detroit, learning about the past in a historical landmark or savoring homegrown wines, there is always a piece of Michigan waiting to be discovered.
As you embark on these adventures, you'll understand that the true essence of the state lies not only in its places but in the experiences and the memories you make. So here's to the undying spirit of exploration and the drive to discover, may the adventures in Michigan continually inspire you to seek more.