This post may contain affiliate links to products that I recommend and I may earn money or products from companies mentioned in this post. Please check out my disclosure page for more details.
When it comes to the best amusement parks in Michigan, Michigan offers an impressive range of options that cater to thrill-seekers, families, and people of all ages. The state boasts a variety of parks, from the state's largest amusement park, Michigan's Adventure, with its adrenaline-pumping roller coasters, to Adventure Island, a family-centric avenue offering a tranquil getaway filled with endless fun experiences.
For those looking for both indoor and outdoor fun, CJ Barrymore's, a family entertainment center in Clinton Township, offers a streak of fun-filled attractions that enthrall everyone. These three places capture the unique blend of joy, excitement, and relaxation that Michigan's amusement parks offer.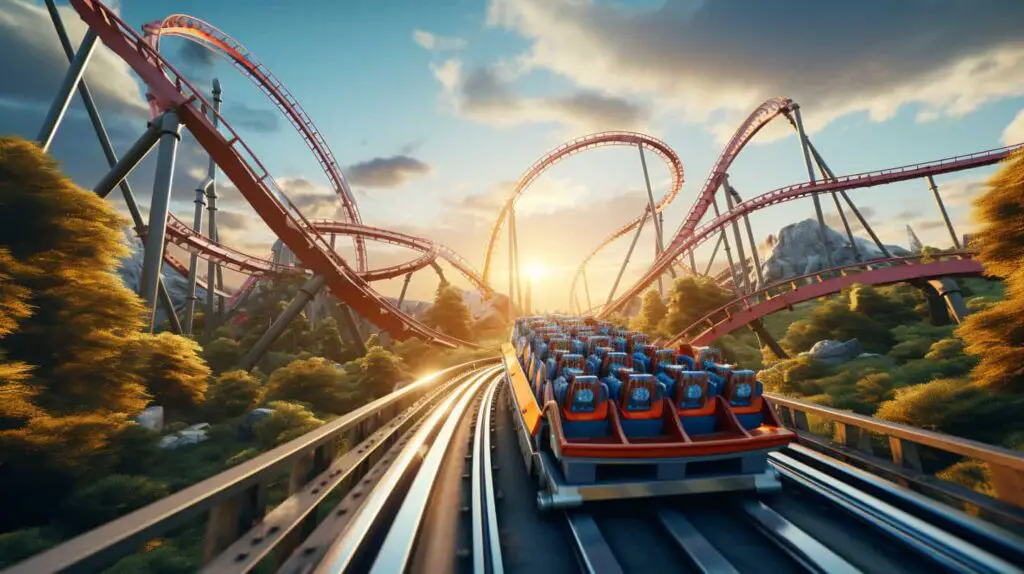 1. Michigan's Adventure
Premier Attraction: Shivering Timbers
There are many unforgettable Michigan adventures in the state of Michigan and Michigan's Adventure amusement park is considered one. Considered the jewel in the crown at Michigan's Adventure is the famous Shivering Timbers. This wooden roller coaster has claimed a place for itself amongst the most exhilarating rides in the world. It offers a goosebumps-inducing experience, satisfying the adventurous spirits of thrill-seekers.
Variety of Rides
With 53 rides in total, Michigan's Adventure is a top pick for best amusement parks in Michigan and doesn't lack when it comes to variety. From the seven adrenaline-pumping roller coasters to the more tranquil water rides, there is something for everyone. Each ride provides a unique experience, ensuring you never run out of thrilling escapades.
Fun in the Water at WildWater Adventure
After you've taken your share of thrilling rides, you can unwind at WildWater Adventure. Conveniently located adjacent to Michigan's Adventure, this water park provides plenty of watery fun to cool off on a hot, sunny day. You can enjoy slides, swims, or simply relax and rejuvenate – all without any additional cost to your park admission.
Unmatched Value
Apart from the fun and excitement, what sets Michigan's Adventure apart is the value for money it provides. The ticket price includes both the amusement park and adjacent water park. You get access to a combined total of 53 rides including roller coasters and water rides all for a single admission fee.
Location
Nestled near Muskegon, Michigan's Adventure holds the reputation of being the largest amusement park in the state. Its location offers easy access and adds to its allure, making it a must-visit place for families and thrill-seekers alike.
Check out Michigan's Adventure details here.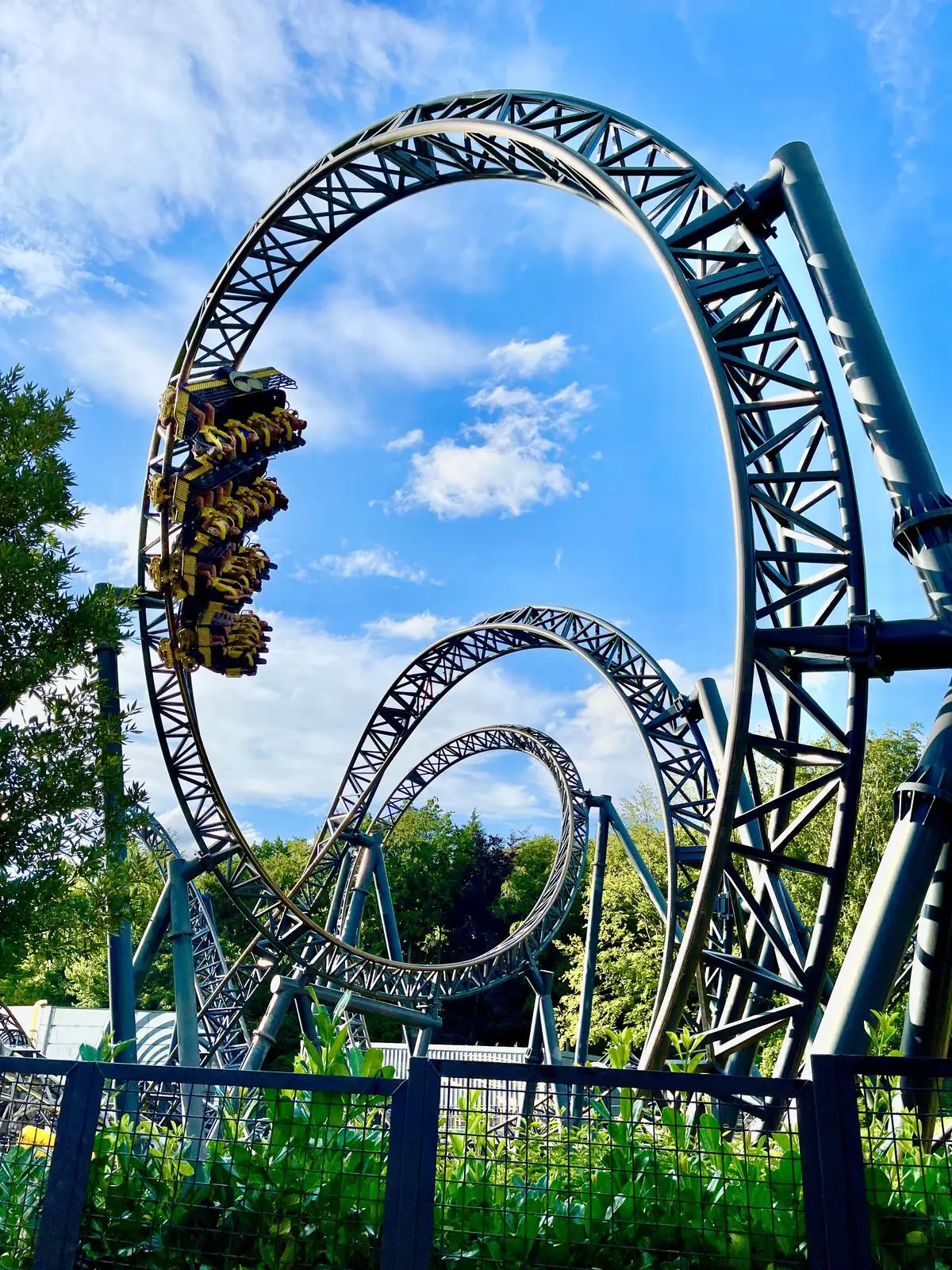 Photo by supergios on Unsplash
2. Adventure Island
Adventure Island: A Family-Favorite Attraction in Cadillac, Michigan
Adventure Island beckons families near and far, emerging as a popular destination primarily for those with young children. Nestled snugly in Cadillac, Michigan, this park comes with a delightful assortment of fun fixtures sure to keep visitors entertained.
But what sets Adventure Island apart?
It boasts of a variety of attractions that cater to everyone's tastes and preferences. First on the list is the miniature golf course, providing hours of fun trying to get a tiny ball into a small hole using as few strokes as possible. For the adrenaline junkies, our fantastic go-karts will definitely get your heart rate up, as you swerve and zoom around our specially designed tracks.
From Bumper Boats to a Giant Slide
For those looking for a more laid-back experience, gently collide with each other on the bumper boats and enjoy a good laugh. Adventure Island also houses an impressive arcade with a myriad of gaming options to choose from, for both younger and older visitors. The fun doesn't stop there! One striking feature of the park, sure to catch the eyes of every visitor, is the towering giant slide.
Beat the Summer Heat with a Splash
Visiting during the summer? Adventure Island proves to be the perfect destination to escape the stifling summer heat. A splash pad is in place to provide the utmost fun while also offering a refreshing respite from the scorching sun. Parents can watch their giggling children frolic around in the play fountain area, making for a cool summer memory.
Indulge in a Sumptuous Snack Break
No day out is complete without some tasty treats. At Adventure Island's snack bar, you'll discover delicious goodies that can perfectly punctuate your fun-filled day at the park.
Explore the Natural Splendor of Northern Michigan
Beyond the bounds of the park, the natural allure of Northern Michigan unfolds. Take a nature walk or go on a picnic – the captivating outdoors is yours to explore. An Adventure Island visit throws in this wonderful advantage of basking in the region's scenic charm, making it not just an amusement park visit, but a holistic travel experience in Michigan's glorious northland.
Check out the Adventure Island amusement park details here.
3. CJ Barrymore's
CJ Barrymore's: More Than Just An Entertainment Center
CJ Barrymore's, nestled in Clinton Township, isn't your typical amusement park. It's not even technically an amusement park, but rather a full-blown family entertainment center. Yet, the variety of activities and attractions available at this venue are on par with some of the best amusement parks in Michigan and around the country. The center hosts a blend of both outdoor and indoor activities that cater to different tastes, interests, and age groups.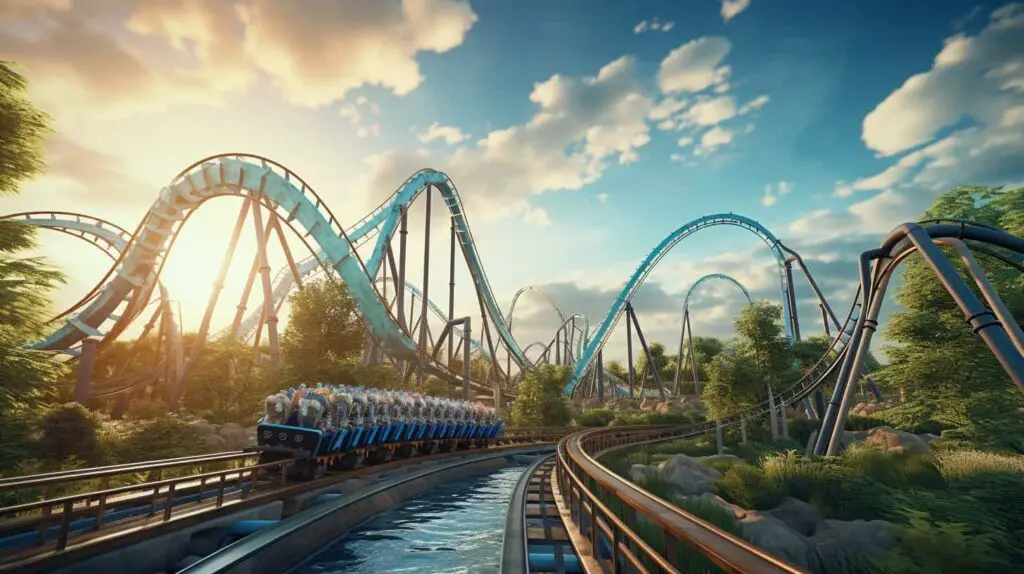 A Plethora of Activities
The options are seemingly endless at CJ Barrymore's. For those who are fans of fast-paced activities, there are go-karts and bumper cars available to get their adrenaline rush. If you're more into leisurely games, you can swing for a hole-in-one at the mini-golf course or practice your swing at the golf dome. Kids and adults alike can challenge their climbing skills on the rock wall or take a thrilling ride down the zipline. Bowling lanes are also available for those who prefer indoor activities.
Arcade Games Galore
However, one of the main highlights of CJ Barrymore's is its grand arcade. An enormous space filled to the brim with a multitude of arcade games that cater to all age groups. Here, you can find classic games like pinball and skee-ball, along with cutting-edge video games. Whether you're a fan of racing games, shooting games, or simply reliving your childhood with some retro arcade games, CJ Barrymore's has a wide array for you to choose from. Each game rewards players with tickets that can be redeemed for a variety of prizes, making the experience even more rewarding.
Perfect for All Ages
Regardless of age, everyone is bound to find something fun to do at CJ Barrymore's. Whether you're a thrill-seeker, a casual gamer, a lover of traditional amusement park rides, or even someone just looking for a nice spot to relax, CJ Barrymore's offers it all. This quality makes it a perfect venue for family outings where everyone can find their niche activity and enjoy a day filled with joy and entertainment.
In essence, while it might not carry the label of a traditional amusement park, CJ Barrymore's certainly lives up to the fun-filled expectations that one would look for in such a venue. The wide array of activities, coupled with its welcoming atmosphere, makes it one of Michigan's must-visit entertainment centers.
Check out CJ Barrymore's here.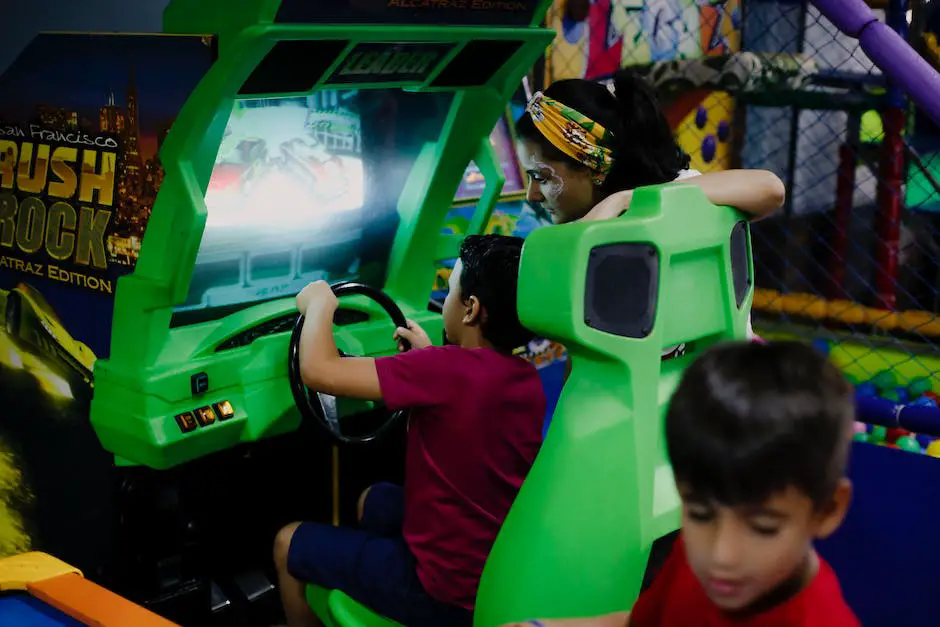 Michigan's amusement parks serve as a testament to the state's ability to cater to a multitude of interests. Whether you're seeking heart-racing roller coaster rides at Michigan's Adventure, engaging in family fun activities at Adventure Island, or basking in a myriad of indoor and outdoor thrills at CJ Barrymore's, the amusement parks in Michigan promise memorable experiences.
These venues reflect Michigan's diverse entertainment landscape, promising not just exhilarating rides and games, but also an experience of the state's stunning natural beauty. As each park has its unique charm and appeal, they promise an unforgettable journey that's charmingly Michigan.