This post may contain affiliate links to products that I recommend and I may earn money or products from companies mentioned in this post. Please check out my disclosure page for more details.
If you find yourself deep in the heart of the Great Lakes State of Michigan, you can expect to encounter treasures across bustling malls, unique boutiques, and specialty shops. As a state peppered with diverse shopping arenas, it hits all the right notes whether you're a die-hard shopaholic or a bargain hunter.
From the upscale Somerset Collection in Troy and the busy corridors of Twelve Oaks Mall in Novi to Allen's famous Antique District, Michigan offers a retail rave unlike any other. That's not all. The state is also home to seasonal shopping events that ignite the spirit of splurging amidst farmers markets, craft fairs, and holiday shopping bonanzas.
Moreover, navigating the labyrinth of unique and exclusive shops scattered across Michigan provides grandeur solely experienced in the state. But as you set on a shopping spree, we'll also guide you on how to save money with clever tips, making the shopping expedition not just fascinating but wallet-friendly too.
Leading Shopping Destinations
Michigan's Premier Shopping Destination: Somerset Collection
Occupying a prime location in Troy, Somerset Collection is a blend of luxury, contemporary and leading department stores. The upscale, enclosed, and multi-level shopping mall has over 180 stores featuring high-end luxury brands like Tiffany & Co., Louis Vuitton, and Gucci, along with popular anchors like Nordstrom, Neiman Marcus, Macy's and Saks Fifth Avenue. Somerset Collection also prides itself in offering more than just shopping; visitors can enjoy a diverse collection of artworks, family lounges, a concierge service, and casual and fine dining establishments.
Twelve Oaks Mall, Novi: A Shopper's Paradise
Twelve Oaks Mall, located in Novi, is another leading shopping destination in Michigan. This super-regional shopping mall boasts more than 200 retail outlets that cater to a variety of shopping preferences. It is anchored by five major departmental stores: Macy's, JCPenney, Nordstrom, lord & Taylor and Von Maur, providing customers a wide variety of fashion, electronics, home furnishings, and more. The shopping mall further distinguishes itself with a food court that hosts a slew of dining options, offering everything from fast food to sit-down restaurants.
Antique District, Allen: An Unmatched Antique-Hunting Spot
Differing from traditional shopping malls, the Antique District in Allen, Michigan stands out with its array of antique malls and shops. Referred to as the "Antique Capital of Michigan", Allen has over two dozen antique stores concentrated within a mile. Shoppers can find a vast assortment of antique furniture, vintage clothing, collectibles, and oddities. Each shop in the Antique District offers a unique experience, with merchandise featuring a variety of eras, styles, and price points. Allen offers the perfect mix of shopping and history that every antique lover will surely appreciate.
Discover the Uniqueness of Michigan's Shopping Destinations
With an abundance of shopping options, Michigan stands out by offering unique experiences at each retail destination. Somerset Collection sets the stage for luxurious designer shopping, while Twelve Oaks Mall provides a diverse range of goods from high-end fashion labels to essential home furnishings.
For those with a passion for antiquity, the Antique District in Allen is a treasure trove of old-world charm and collectibles. By recognising the specialities of these destinations, shoppers can maximise their retail experience based on their individual needs and preferences. From high-end luxury seekers to antique enthusiasts and traditional retail shoppers, there is a shopping paradise in Michigan for everyone.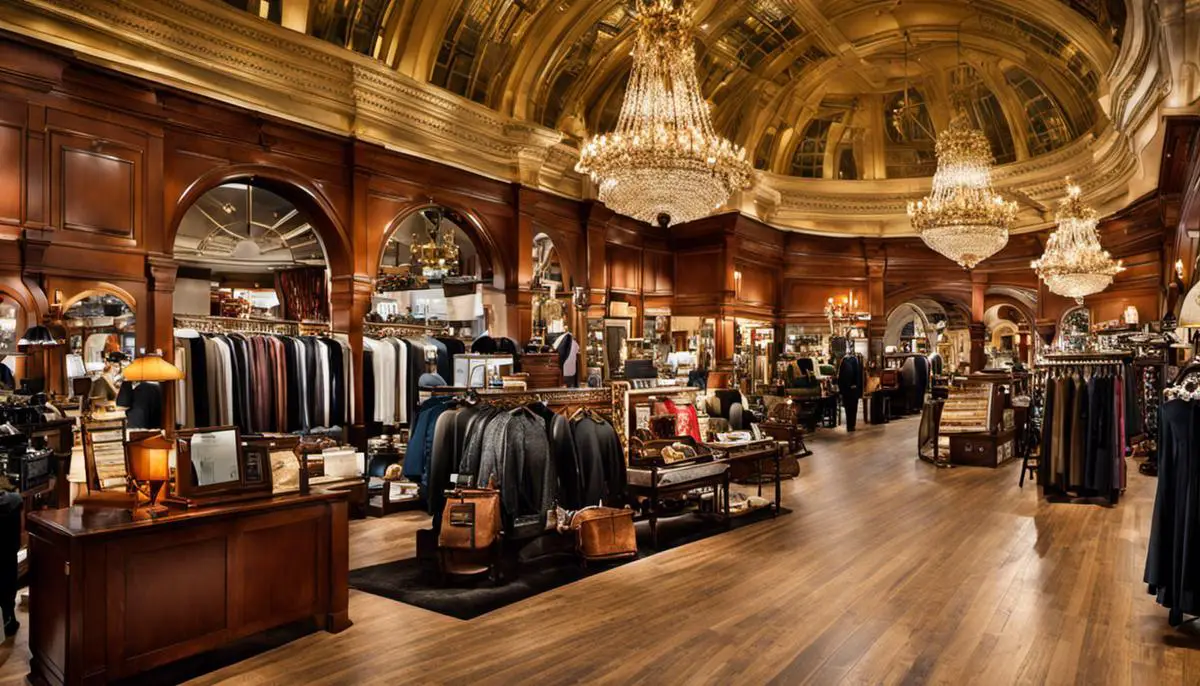 Local Specialty Shops in Michigan
A Must-Visit Shopping Landmark: Detroit's Eastern Market
The shopping guidebook for Michigan would certainly be incomplete without a mention of the Eastern Market in Detroit. Often regarded as more than just a shopping destination, this 150-year-old landmark presents a vibrant sensory journey. The market bustles with life every Saturday, offering everything from fresh produce and tantalising baked goods to aromatic spices and charming homemade crafts. Regular visitors suggest arriving early in the morning to beat the crowds and get the first pick of the best deals on offer.
Ann Arbor's Cultural Gem: The Dawn Treader Bookshop
Tucked away in the quirky city of Ann Arbor is the Dawn Treader Bookshop. This small, independent bookstore specializes in used and rare books. Shelves are brimming with unique antique tomes, hard-to-find books on obscure subjects, and contemporary novels alike. The shop also prides itself on the quality and breadth of its book selections, meaning customers are sure to find something of interest.
Unique Fashion Finds: Found Objects
Found Objects in Birmingham is a treasure trove of unique and high-quality clothes, jewelry, and accessories. Fashionistas will marvel at the unique and eclectic mix of items sourced locally and internationally. With an ever-changing stock, this chic boutique caters to a wide range of tastes and styles, ensuring there is always something special to discover.
Gourmet Delights: Cherry Republic
Known for its cherry products, Cherry Republic has become a household name when it comes to gourmet food shopping in Michigan. Whether you're looking for a tangy cherry BBQ sauce, a rich cherry coffee blend, or the classic cherry jam, this brand has a wide array of cherry-infused products. With physical stores in Glen Arbor, Traverse City, Charlevoix, Holland, Frankenmuth, and Ann Arbor, Cherry Republic presents a uniquely Michigan shopping experience.
Elwood Bar & Grill
Adding a dash of history to your shopping spree in Detroit, stop by the Elwood Bar & Grill. This distinctive diner dates back to 1936 and is a beautiful example of Art Deco architecture. Though not a shop, per se, the Elwood is a must-visit for history buffs and vintage aficionados.
Kalamazoo's Eccentric Shopping Scene: The Spirit of Kalamazoo
Venturing into Kalamazoo, you'll come across The Spirit of Kalamazoo. This store sells a variety of items, all with a distinctly Michigan theme. From local art and clothes to Michigan-themed gifts and Kalamazoo memorabilia, The Spirit of Kalamazoo is the ideal place to find unique reminders of your Michigan adventure.
Antique Extravaganza: Bay City Antiques Center
This 60,000 square foot facility, also known as Antiques Warehouse, is the largest antique center in the state. This Bay City shop offers antique furniture, vintage clothing, old books, and all kinds of collectibles, perfect for both serious collectors and casual shoppers.
Experience Beer Enthusiast's Paradise at Siciliano's Market
Located in Grand Rapids, famously known as "Beer City USA," Siciliano's Market is a one-stop-shop for all beer enthusiasts. This award-winning store prides itself on offering an extensive collection of domestic and imported beers, along with a range of home brewing and winemaking supplies. Their well-informed staff are happy to provide guidance, ensuring customers enjoy a unique and enhanced shopping journey.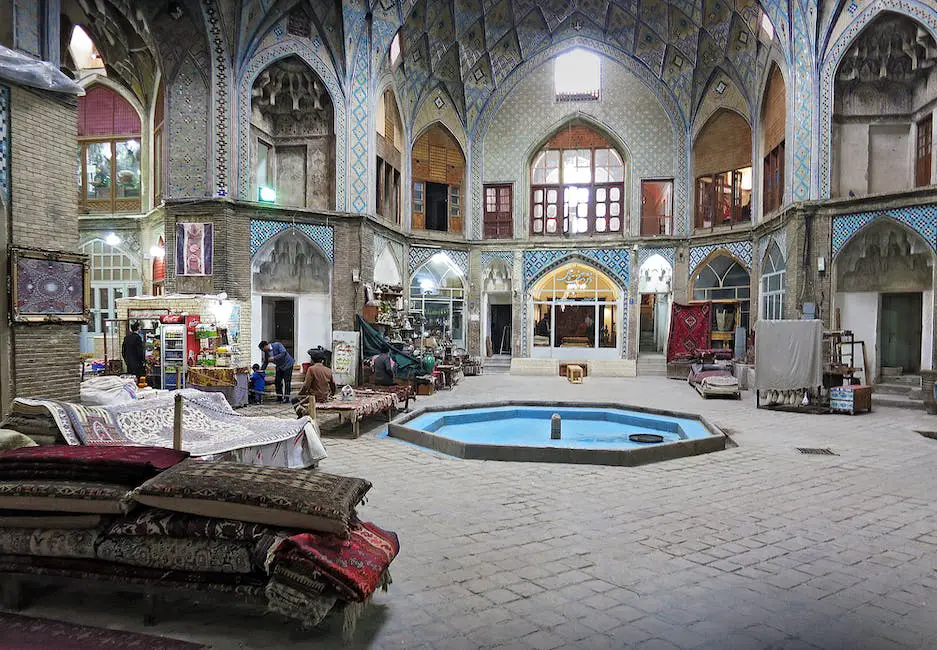 Seasonal Shopping Events
A Year-Round Shopping Adventure in Michigan
Throughout the year, Michigan stages a host of shopping events, satisfying a wide range of consumer preferences. From seasonal sales, local county farmers' markets and artisan craft fairs, to holiday-inspired festivals, Michigan offers unending opportunities to bag a bargain, all the while immersing in the state's unique culture and warm hospitality.
Biggest Sales in Michigan
Michigan's biggest sales usually coincide with nationwide sales events. Expect significant markdowns around President's Day, Memorial Day, Fourth of July, Black Friday, and after-Christmas sales. During these times, shops from Detroit to Grand Rapids feature discounts on a wide variety of goods, from cars to clothing.
For example, Metro Detroit's major shopping districts such as Somerset Collection in Troy or Twelve Oaks Mall in Novi often offer lucrative deals during these major sales events. However, deals aren't only restricted to the best shopping outlets in michigan and large retail conglomerates. Smaller, local boutiques in areas such as Birmingham and Rochester conduct seasonal sales that allow shoppers to support local businesses.
Farmers Markets in Michigan
Farmers Markets are a vital part of Michigan's community life and ensure the availability of fresh, locally grown produce. One of the largest and most popular markets is the Detroit Eastern Market, open year-round but most vibrant from July through October.
Similarly, the Ann Arbor Farmers Market is another year-round spot, operational for more than 100 years. It features around 100 stalls selling everything from fresh fruit and vegetables to flowers and locally raised meat.
For a more specialized experience, the Royal Oak Farmers Market offers an antiquarian aspect every Sunday with antique and collectible sales. The market schedules mirror Michigan's bountiful harvest seasons, ramping up in the spring and winding down as winter approaches.
Craft Fairs in Michigan
Craft fairs provide an excellent platform for shopping unique, handmade items while supporting local artist communities. Events like the Ann Arbor Street Art Fair and the Michigan Renaissance Festival, typically held in the summer to early fall, boast hundreds of unique craft vendors.
For holiday shopping, Detroit's Merry Market in December is a popular choice, as is the Royal Oak Arts and Crafts Market. Both events feature an array of gifts and decorations, perfect for the holiday season.
Holiday Shopping Events
Holiday shopping events in Michigan typically start as early as November and carry into the new year. Here, shoppers find holiday-themed goods like ornaments, decorative objects, and seasonal treats. These events are commonly found in shopping districts and downtown areas.
Specifically, Small Business Saturday, the Saturday following Thanksgiving, encourages shoppers to patronize smaller local businesses. This event is widely celebrated across Michigan, especially in Detroit's downtown business district.
Another notable event is the Birmingham Winter Markt. This German-style Holiday market features local and regional goods, including holiday greens, artisan-made home goods, gourmet foods, and more traditional holiday items.
Making the Most of Michigan Shopping
Tracking sales and events can help you prepare and plan a shopping schedule. Consider signing up for newsletters from your favorite Michigan stores and markets. This way, you'll receive updates on upcoming events and special promotions.
Remember to bring reusable shopping bags when visiting farmers markets and craft fairs. Most importantly, going early to these events can ensure the best selections before items sell out. It's also wise to carry cash, as some vendors at markets and fairs may not accept cards.
In Michigan, shopping isn't simply a transactional experience, but rather a communal event full of local spirit, cultural charm, and festive excitement. It's not just about scouting out sales or saving some cash – it's a heartfelt gathering that brings together Michigan's diverse residents and visitors. So, whether you're a local or a tourist in Michigan, you're sure to enjoy a lively shopping experience, steeped in local color and culture, while also maybe walking away with a bargain or two.
Money-saving Tips for Shopping in Michigan
Shopping Smart in The Great Lake State
Whether it's packed outlet malls or charming local farmer's markets, Michigan offers an extensive variety of shopping experiences. In order to make the most of your Michigan shopping expedition, here are some proven strategies to save money.
Clip and Click: Couponing in Michigan
You can significantly enhance your savings by incorporating coupons into your Michigan shopping quests. Most retailers within the state accept manufacturer's coupons, store coupons, and digital coupons. Sourcing these incredible discounts is as simple as visiting the retailer's website, subscribing to their email newsletters, or downloading a coupon app. Michigan's popular homegrown grocery store, Meijer, frequently offers digital coupons on their mobile app that can be stacked with paper coupons for amplified savings.
Leveraging Rewards Programs and Sale Cycles
In Michigan, many stores also offer rewards programs where you receive points for every dollar spent. These points can be redeemed for discounts on future purchases. Stores like JC Penney and Macy's have robust rewards programs.
Understanding sale cycles is another key strategy for saving money. Many products tend to go on sale at specific times of the year. For example, grills and patio furniture are usually discounted at the end of summer, while you can find the best deals on winter clothing at the end of winter.
Discount Stores and Thrift Shopping in Michigan
Michigan hosts several discount stores like Marshalls, TJ Maxx, and Ross where you can find discounted prices on clothing, household items, and more. In addition, it's worthwhile to explore thrift stores in Michigan. The state has a good selection of thrift shops with gently used items, including clothing, furniture, and household goods.
Farmers Markets and Local Produce
Consider shopping at local farmer's markets. Not only can you get fresh, locally grown produce often at lower prices than grocery stores, but you're also supporting local businesses. A popular one is the Flint Farmer's Market, which hosts over 50 vendors selling a variety of local produce, bread, cheese, and meats.
Best Times to Shop in Michigan
Planning when you shop can also result in big savings. Early mornings are usually the best time to shop at grocery stores as they often mark down prices on items close to their sell-by date. If possible, avoid shopping on the weekends when stores are busiest and best items may be sold out.
Knowing when, where, and how to shop in Michigan can supremely enhance your retail experience in this magnificent state. By understanding the distinct character of each popular shopping destination, you can choose the one that aligns with your preferences. The excitement further escalates when you dive into Michigan's exclusive specialty shops, offering local goods and crafts that add an irreplaceable touch to your shopping collection.
Lastly, with a keen understanding of seasonal shopping events, you can plan ahead and fully seize the opportunities these events bring your way. What's more? With the money-saving tips, you will not only shop wisely but also enjoy the satisfaction of snagging the best deals. So, gear up and brace yourself for an incomparable shopping journey that Michigan has to offer.