This post may contain affiliate links to products that I recommend and I may earn money or products from companies mentioned in this post. Please check out my disclosure page for more details.
Michigan, a versatile tapestry of sparkling water bodies, lush forests, breathtaking dunes, and resplendent waterfalls serves as an idyllic milieu for innumerable camping aficionados. This state boasts an impressive portfolio of national parks and lakeshores, each one uniquely endowed with the beauty and serenity of Mother Nature.
For the best Michigan camping sites, the prominent locales like Pictured Rocks National Lakeshore, Sleeping Bear Dunes National Lakeshore, and Tahquamenon Falls State Park offer pristine locations for camping, a variety of fun activities, and a chance to revel in the bounty of nature. Whether you plan to set up a tent by a serene beach, hike in the woods, or adventure through the colossal dune formations, Michigan's camping sites have you covered for all.
1. Pictured Rocks National Lakeshore
Pristine Wilderness at Pictured Rocks National Lakeshore
Pictured Rocks National Lakeshore, a gem in Michigan's Upper Peninsula, stretches across 15 miles of pristine shoreline. Nestled along the icy-blue waters of Lake Superior, this national park boasts shimmering waterfalls, towering sand dunes and 100 miles of scenic trails through dense forests – a paradise for those who crave a true wilderness experience.
Unique Geographical Features
As the name suggests, Pictured Rocks is famous for its color-streaked cliffs soaring as high as 200 feet above lake level. The fascinating colors are due to the mineral content within the rock: red and orange from iron, blue and green from copper, white from silica, and black from manganese. The lakeshore also offers serene sandy beaches, where you can bask in the sunshine, marvel at the beauty of Lake Superior or watch the play of colors on the cliffs during sunset.
Trails and Campgrounds
If adventure is what you seek, look no further than the multitude of trails winding through Pictured Rocks National Lakeshore. With more than 100 miles of hiking trails in Michigan, hikers and backpackers are in for a treat as they trek through carpets of wildflowers, gaze at far-off horizons from towering bluffs, or encounter wildlife, including black bears, otters, and eagles. There are also 14 rustic backcountry campgrounds available by reservation, offering a tranquil retreat from the hustle of urban life.
Year-Round Outdoor Activities
Though summer is the peak season, Pictured Rocks National Lakeshore is not just a fair-weather destination. The fall foliage offers a vibrant display of colors that adds a special charm to the landscape. In the colder months, get ready for snowshoeing or cross-country skiing across the powdery snow trails, or ice climbing on the frozen waterfalls. Nature photographers will find no shortage of mesmerizing, ever-changing landscapes to capture through their lens.
Preservation and Wildlife Viewing
Pictured Rocks National Lakeshore isn't just about the stunning views, it's also an important natural habitat. The park prides itself on preserving the delicate ecosystem that allows for a rich diversity of wildlife to thrive. Visitors may spot white-tailed deer, black bears, beavers, coyotes, foxes, and a variety of bird species, including bald eagles and peregrine falcons.
Pictured Rocks National Lakeshore offers an unparalleled experience of wilderness camping for adventurers and nature enthusiasts, with its unique geology, extensive trail system, and abundant wildlife. Whether you are planning a leisurely vacation or a challenging adventure, this national park in Michigan will not disappoint. So, get ready for this Michigan outdoor adventure that awaits.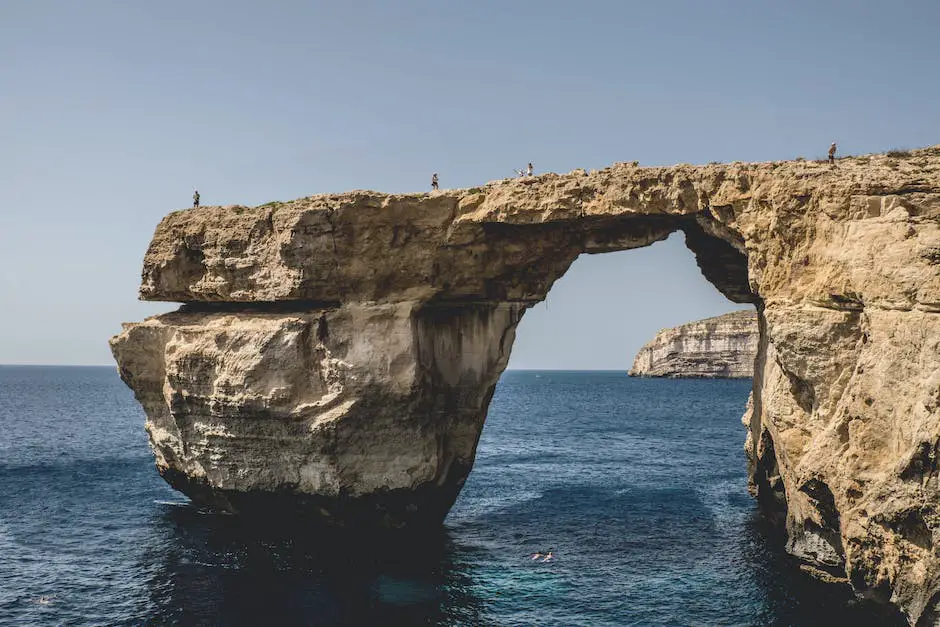 2. Sleeping Bear Dunes National Lakeshore
Sleeping Bear Dunes National Lakeshore: A hidden gem in Michigan
Located along the sweeping shoreline of Lake Michigan, Sleeping Bear Dunes National Lakeshore offers a wealth of natural beauty and recreational activities. Stretching over 35 miles of coastline, this national park is known for its towering dunes, scenic vistas, and tranquil forests.
Adventure and Serenity Combined: Camping at Sleeping Bear Dunes
For those seeking an authentic camping experience, Sleeping Bear Dunes National Lakeshore does not disappoint. Both rustic campgrounds and backcountry camping options are available, offering a unique chance to immerse oneself in the wilderness. But this is not just about 'roughing it'; campsites come with fire rings, picnic tables, and even restrooms with potable water.
Endless Exploration: Hiking Trails and Water Sports
Adventure-seekers will appreciate the park's expansive network of hiking trails, varying in length and difficulty. From walks along wind-sculpted sand dunes to challenging hikes through mature beech-maple forests, there's something for every fitness and interest level. The park's proximity to Lake Michigan also invites opportunities for boating, fishing, and swimming. Don't miss a sunset paddle in Platte River; it's a truly unforgettable experience.
Star-studded Night Sky over Lake Michigan
Sleeping Bear Dunes National Lakeshore is more than just a daytime destination. Far from city lights, it's an ideal place for some out-of-this-world star-gazing. On clear nights, the Milky Way is often visible stretching across the sky, painting a breathtaking spectacle for campground occupiers. In fact, the National Park Service frequently hosts stargazing parties at the Dune Climb.
Preserving Nature's Beauty: Leave No Trace Camping
As with any national park, conservation is crucial at Sleeping Bear Dunes. Park officials encourage visitors to follow the 'Leave No Trace' principles. This includes respecting wildlife, minimizing campfire impact, and camping and traveling on durable surfaces.
In all, Sleeping Bear Dunes National Lakeshore delivers everything you could want from a camping trip: tranquility, beauty, and plenty of adventures. Whether you're planning a brief getaway or a week-long retreat, this park should be at the top of your Michigan camping list.
3. Tahquamenon Falls State Park
Experience the Majestic Tahquamenon Falls State Park
In the heart of Michigan's Upper Peninsula, the Tahquamenon Falls State Park beckons campers and outdoor enthusiasts. Spanning across nearly 50,000 acres of wilderness, the park is home to one of the largest waterfalls in the eastern United States. The spectacle of Tahquamenon Falls, with its rust-colored waters due to tannins seeping from the cedar swamps, is an unparalleled natural wonder that fuels the souls of nature lovers.
Versatile Camping Options
The park offers diverse camping options to suit every camper's preference. From modern campsites equipped with electric hook-ups and sanitation stations to rustic camping spots nestled amid the park's lush woods, Tahquamenon Falls State Park caters to various camping styles. Furthermore, the campgrounds are conveniently located, making it easy for visitors to trek into the wilderness, stroll along the river, or simply relax in the serene surroundings.
Thrilling Outdoor Activities
The park boasts more than 40 miles of hiking trails dotted with picturesque vistas that provide campers with plenty of opportunities for exploration. Adventurous souls can embark on canoeing adventures on the Tahquamenon River or engage in some fishing— it's a renowned hotspot for trout! Wildlife lovers will be delighted to know the park teems with numerous wildlife species. From white-tailed deer to black bears and even the occasional moose, there's always a chance of a thrilling animal sighting.
A Must-Visit Addition to your Michigan Camping Itinerary
Whether you're looking to immerse yourself in the tranquillity of nature, enjoy recreational activities, or simply want to wake up to the soothing sounds of Tahquamenon Falls, this park provides a unique camping experience. No camping trip to Michigan is complete without a stop at Tahquamenon Falls State Park, a location that effortlessly combines adventure, beauty, and tranquillity. The area is also known for the best kayaking in Michigan so be sure to make time for that on your family camping trip.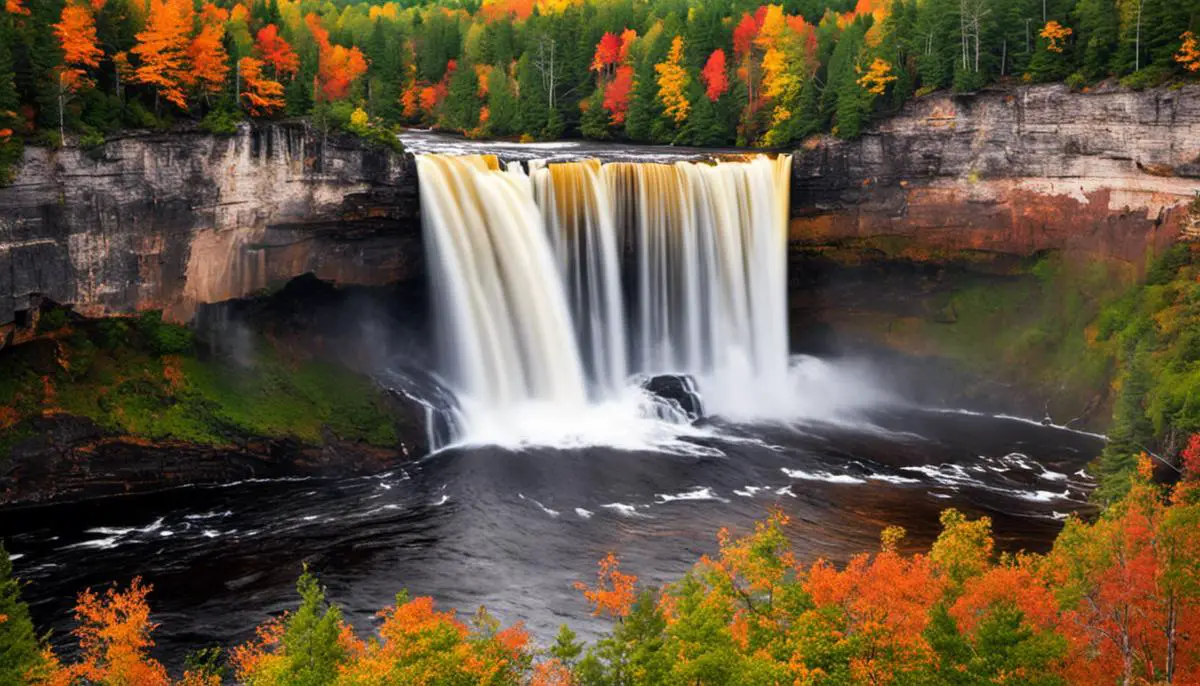 Experiencing these Michigan Camping sites means immersing oneself in the grand spectacle of nature while relishing a variety of outdoor activities. Encapsulating picturesque landscapes and brimming with fascinating hiking trails, glistening underwater fauna, impeccable snow-clad views for skiing, and awe-inspiring starry skies, these sites truly offer rejuvenation for the body and the soul. So, pack your camping gear, lace up your hiking boots, and embrace the outdoors at these must-visit Michigan camping sites. They promise an unforgettable adventure that will etch lasting memories of Michigan's inimitable natural grandeur.