This post may contain affiliate links to products that I recommend and I may earn money or products from companies mentioned in this post. Please check out my disclosure page for more details.
Michigan, a vibrant state in the heart of the Great Lakes region, boasts of a diverse food culture that combines tradition, innovation, and a commitment to healthful, locally-sourced produce. While many are familiar with its lush fruit orchards and successful dairy industry, fewer people are aware of Michigan's broader mission towards promoting healthy food options within its unique landscape.
A fresh market-stall apple, a hearty bowl of farm-to-table vegetable soup, a naturally sweetened piece of granola from a local brand- these are just the tip of the culinary iceberg in Michigan's food scene.
Our exploration will navigate the vast avenues of food culture, locally sourced produce, reputable healthful brands, restaurant dining choices, and beneficial local diet schemes in Michigan, enriching your knowledge about the healthy food landscape in this remarkable state.
Overview of Healthy Food Landscape in Michigan
Michigan's Food Culture: A Blend of Traditional and Healthy
Michigan's food culture is a unique mix of traditional Midwestern fare and a burgeoning interest in healthful, locally-sourced foods. From the classic Detroit-style pizza and "coney" hot dogs to the increasingly popular farm-to-table eateries and vegan-friendly establishments, the state offers a wide range of food options for all types of eaters.
Strong Presence of Farmers' Markets
One of Michigan's healthful food highlights is its robust farmers' market scene. The state boasts over 300 farmers' markets, with the Detroit Eastern Market being one of the oldest and largest year-round markets in the United States. These markets often serve as community gathering spots where locals and tourists alike can purchase fresh produce, artisanal goods, and farm-fresh dairy products directly from local farmers. Many markets accept Bridge Card payments, ensuring accessibility for low-income consumers.
Growing Organic Farming in Michigan
Michigan is home to more than 400 organic farms, which demonstrates a growing interest in organic farming practices. Michigan's organic farms cover over 100,000 acres of land and produce a diverse array of crops such as corn, soybeans, wheat, and fruits. Michigan's best farm to table restaurants are something very unique for tourists. These farms not only provide a source of organic produce for local communities but also contribute to sustainable agriculture efforts within the state.
Local Food Outlets Prioritizing Healthful Options
Across Michigan, numerous local food outlets prioritize providing healthy food options to their customers. Many grocery stores like Argus Farm Stop in Ann Arbor and the People's Food Co-op in Kalamazoo source their products from local farms, promoting fresh and organic produce. Furthermore, restaurants and cafes throughout the state have also begun incorporating local, seasonal, and healthful menu options.
Current Trends in Michigan's Healthy Food Choices
Michigan residents are increasingly seeking out healthier food alternatives. Vegan and vegetarian diets are growing in popularity, and more restaurants are accommodating these preferences. Additionally, the farm-to-table movement continues to flourish, encouraged by the strong farming community and a desire for fresh, locally sourced meals. Meal delivery services catering to various dietary needs, including organic, gluten-free, and paleo, have also gained traction among Michigan residents.
Another notable trend is the push for food education. Schools across the state have piloted programs to teach students about nutrition and the benefits of eating fresh, local foods. The Edible Flint program, Detroit's urban gardens, and other local initiatives underscore the importance of knowing where our food comes from and its impact on health.
These health-conscious trends, along with the thriving farmers markets, organic farms, and local food outlets, make Michigan a state that embraces and enables healthier eating decisions.
Tackling Food Deserts and Increasing Access
Despite the progress, Michigan still grapples with food deserts – urban areas where residents struggle to find fresh, healthy food. To tackle this, initiatives such as urban farming in Detroit and the state's Double Up Food Bucks program, which matches SNAP benefits at farmers' markets, are working to make healthier food more accessible.
Michigan is known for its harmonic blend of classic nourishing recipes and an ascending commitment to healthful, locally-sourced food choices. This combination gives a vivid reflection of its vibrant cultural roots and the growing trend towards health consciousness in its culinary landscape.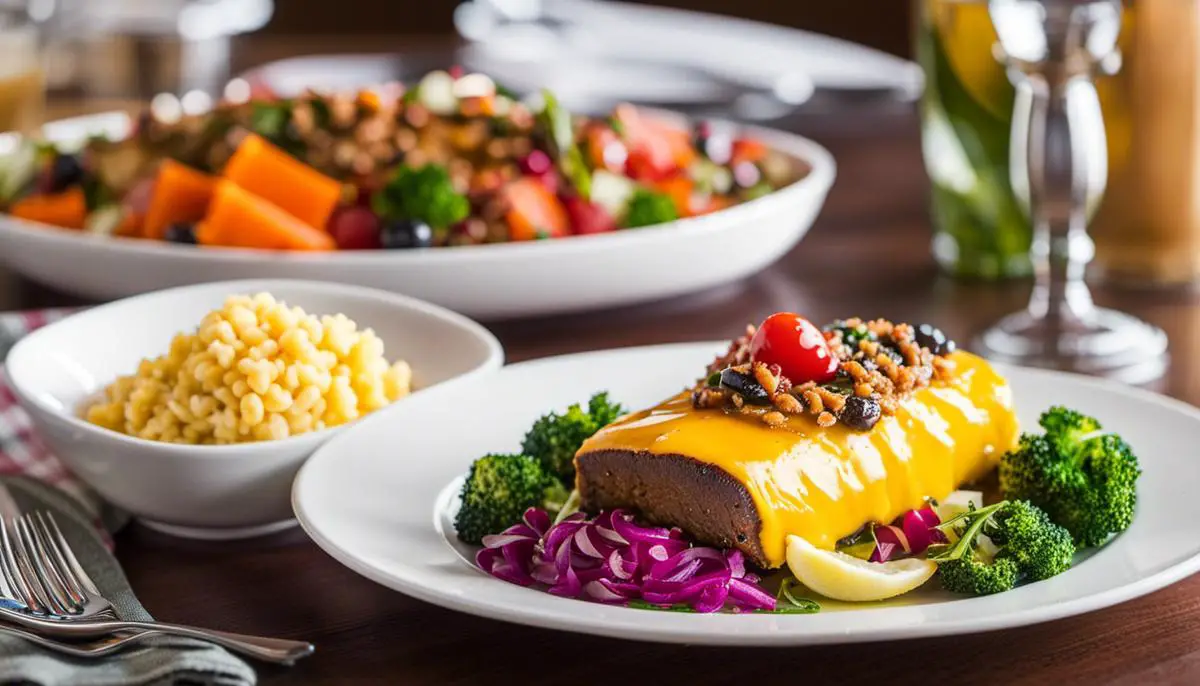 Nutritious and Locally-Sourced Food in Michigan
Abundant Farmland and Agricultural Heritage of Michigan
Patches of fertile farmland adorn the landscape of Michigan, establishing it as a powerhouse in the American agricultural industry. The state prides itself as a prime producer of a wide array of fresh farm produce including numerous varieties of apples, cherries, blueberries, asparagus, corn, and cucumbers, among others. The state is also home to numerous dairy and cattle farms, contributing bountifully to the supply of nutrient-packed milk, cheese, yogurt as well as premium quality meat and poultry.
Benefits of Locally Sourced Produce
Locally sourced produce is a cornerstone of Michigan's healthy food options. Not only does it minimize the time between harvest and consumption, but it also reduces the necessity for long-distance transportation, leading to lower environmental impact. Local foods are often fresher, taste better, and retain more nutrients due to less travel time. Using local produce also helps maintain agricultural diversity, as it supports farmers who cultivate a wide variety of crops rather than focusing on a single commodity.
Sustainable Farming Methods in Michigan
Michigan is known for its sustainable farming practices, which are geared towards enhancing environmental health, economic profitability, and social and economic equity. From organic farms to non-GMO practices, the state has a robust farming sector that prioritizes the wellbeing of its consumers and the environment. These methods also tend to improve the nutrient content of the produce, making them exceptional choices for healthy eating.
Grains, Meat, and Dairy: The Wholesome Trio
Michigan's grains, rich in fiber and essential minerals, are a heart-healthy choice and can be easily incorporated into a balanced diet. Farms produce a variety of grains including wheat, corn, and oats. The state's livestock farming practices, particularly in smaller farms, often emphasize free-range and organic techniques, leading to leaner, hormone-free meat. Michigan's dairy products are not only rich in calcium and vitamin D but are also often free of additives and synthetic hormones, making them a healthier choice for regular consumption.
Farmers Markets: A Window to Michigan's Rich Produce
Farmers markets in cities like Detroit, Ann Arbor, Lansing, and Grand Rapids are fantastic sources of locally sourced produce in Michigan. These markets offer consumers the opportunity to directly engage with farmers, learning about their practices and purchasing a wide variety of fresh and healthy foods right after harvest. Seasonal fruits and vegetables, organic meats, locally-made cheeses, and freshly baked whole-grain bread are all readily available at these vibrant local markets.
Community Supported Agriculture: A Healthy Food Option
Community Supported Agriculture (CSA) is a popular model in Michigan that allows consumers to subscribe to the harvest of a local farm. By receiving a weekly box of fresh fruits, vegetables, grains, meats, and/or dairy, Michiganders can ensure a constant supply of healthy, locally produced food for their families. This model also supports local farmers by providing them with a more stable income and sustainable farming community.
In Michigan, sustainable farming methods yield a generous bounty of locally sourced agricultural products. These not only contribute to the prosperity of local economies and our global environment but also provide Michigan residents with an abundant selection of healthy food options. Owing to their freshness, these locally-grown foods often contain higher quantities of nutrients, making them an excellent choice for individuals pursuing a balanced and healthy diet.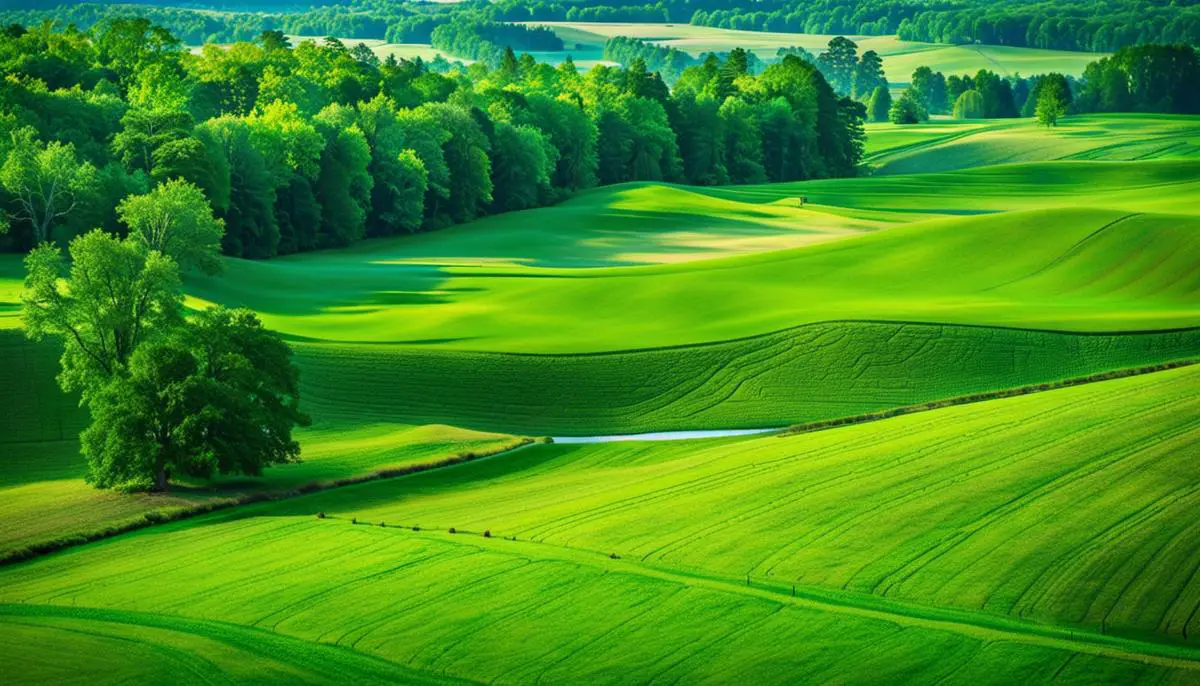 Healthy Michigan-Based Food Brands
Year-Round Wellness with Michigan Farm to Freezer's Seasonal Produce
Traverse City's Michigan Farm to Freezer takes the idea of eating local to an innovative new height. They extend the availability of Michigan's seasonal produce throughout the year by flash freezing fruits and vegetables at their nutritional peak, preserving both their robust flavors and nutritional benefits.
Registered Dietician Nutritionist, Sarah Reinhardt, commends the brand for its novel approach to making local, nutritious produce a year-round option. "Michigan Farm to Freezer redefines 'eating local' by offering high-quality frozen produce harvested at the height of ripeness. It's a refreshing, healthy option, particularly during Michigan's long, winter months when fresh produce is often hard to come by," she noted.
Drought: Elevating the Raw, Organic Juice Game
Offering a plethora of raw, organic, cold-pressed juices, Drought is a Michigan-based brand that originated from the desire of five sisters to make juices that are not only tasty but also health-fueling. Jordan Miller, a food critic and Detriot resident, gave a rave review to Drought, "I have never tasted anything quite like Drought's juices. The flavors are bold yet balanced, and knowing that every ingredient is organic makes the juice even better."
McClure's Pickles: Classic Fermentation for Gut Health
A Detroit and Brooklyn-based brand, McClure's Pickles offers traditionally fermented pickles free from vinegar, enhancing the gut-healthy microbes present in the food. McClure's also offers a line of other pickled vegetables such as sauerkraut and pickled peppers. Food scientist and microbiologist Dr. Lucy Mailing praised the brand for its commitment to authentic fermentation methods, "McClure's Pickles provide a tasty, accessible way for people to incorporate fermented foods into their diets. Their products are rich in beneficial microbes that are essential for a healthy gut."
Eden Foods: Championing Organic and Whole Foods
Based in Clinton, Eden Foods promotes organic agriculture and overall health by providing a variety of whole food-based products like rice, dried fruit, canned beans and soy milk. The company is praised for their transparent food sourcing and commitment to not using harmful additives. Registered Dietitian, Julie Kellen, reviewed the brand, "Eden Foods takes the guesswork out of healthy eating. Their products are always free from harmful additives and are packed full of nutrients."
BGreen: Promoting a Healthy Lifestyle through Organic Vermont Foods
BGreen, centrally located in Milan, Michigan, has an impressive selection of organic food products made from locally-sourced organic produce. Its product line, encompassing everything from pasta and soups to cereals and baking mixes, is entirely free from synthetic additives. Organic food aficionado and blogger Amy Vandermost lauds BGreen, declaring, "Every item from BGreen that I have tried is above and beyond. Their freshness is unbeatable and the unique taste from local organic ingredients is easily distinguishable."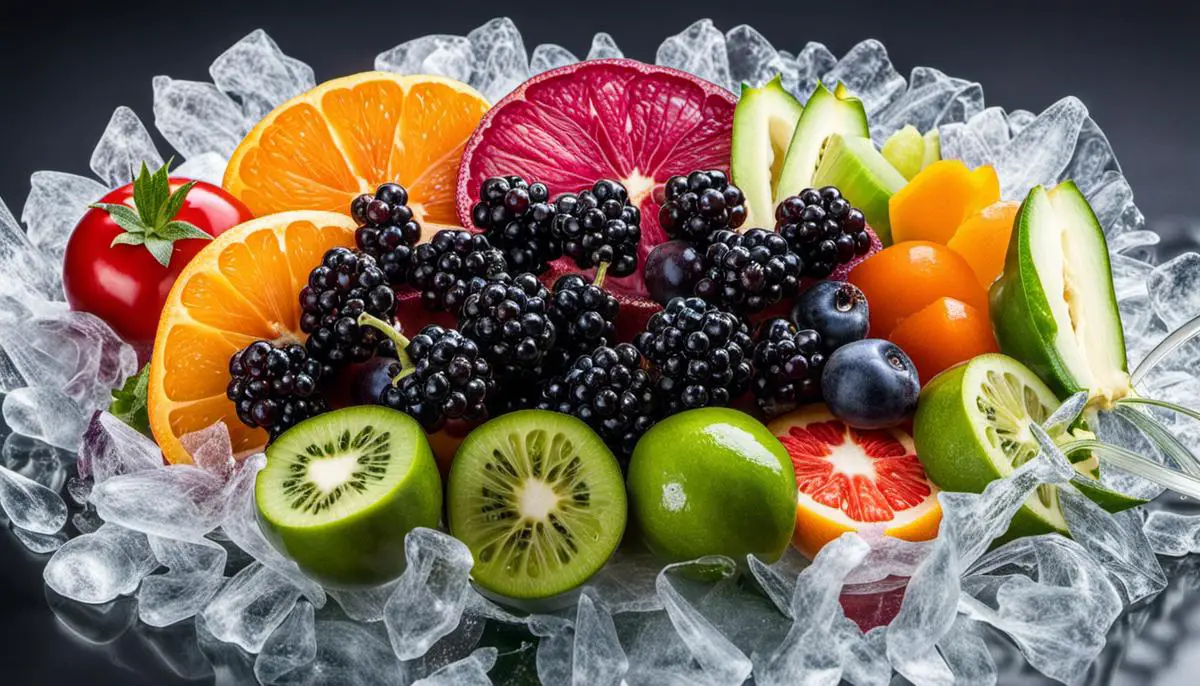 Making Healthy Food Choices in Michigan Restaurants
A Guide to Healthy Food Choices at Michigan Restaurants
Making healthy food choices at Michigan restaurants entails educated decision making. Scan menus for dishes packed with ample amounts of fresh fruits, vegetables, whole grains, and lean proteins, all of which are fundamental to a healthy diet according to the American Heart Association. Choose restaurants that highlight these nutritious options.
Practicing controlled portion sizes is another straightforward strategy to ensure a healthier dining experience. Consider sharing main dishes or selecting an appetizer instead of an entrée. Remember, it's perfectly acceptable to not clean your plate entirely. Being conscious of portion sizes can significantly healthify your restaurant experience.
Opt for dishes that have been grilled, broiled, or steamed, where possible, instead of fried. Try to avoid dishes dowsed in heavy sauces or creams. Request any sauces and dressings separately, allowing you to dictate the amount used on your food.
Understanding Food Labels in Michigan Restaurants
Understanding food labels can seem daunting, but doing so can lead to healthier eating choices. Michigan has nutrition labeling laws that require certain establishments to display calorie and nutrition information for standard menu items. These laws are primarily for chain restaurants and similar retail food establishments.
Use this information to your advantage by comparing calorie counts; dishes with lower calorie counts tend to be healthier. You can also look for dishes rich in nutrients but low in saturated fat, trans fat, sugars, and sodium.
Nutritious Food Venues in Michigan
Michigan, a state filled with a wide selection of nutritious food venues, is an excellent destination for thoughtful eaters.
In the Southeastern region of Michigan, residents and visitors have access to The Clean Plate located in Shelby Township. This renowned location offers a menu brimming with nutritious, whole food options, strongly focusing on locally grown and organic ingredients. This accommodating venue serves vegan, gluten-free, dairy-free, and soy-free dishes, catering to various dietary restrictions.
Adding to the list of health-conscious venues, GreenSpace Café in Ferndale stands out. This establishment, owned by Dr. Joel Kahn, a renowned cardiologist, offers an all plant-based menu promoting whole food nutrition. Their primary focus lies in delivering meals free from processed ingredients, GMOs, and preservatives.
Beverly Hills, Michigan, presents Try it Raw – a venue that promotes the immense health benefits of raw foods. Every item on their menu, free from dairy, meat, gluten, and sugar, is raw, vegan, and organic.
On the Western side of the state in Grand Rapids, Marie Catrib's serves inventive vegetarian and vegan delicacies. This popular venue too, emphasizes on providing whole, natural foods.
The state of Michigan ensures dining out doesn't compromise on health. By understanding nutritional information or choosing restaurants with a focus on wellness, residents and visitors can lead a health-focused lifestyle while enjoying the state's vibrant dining venues.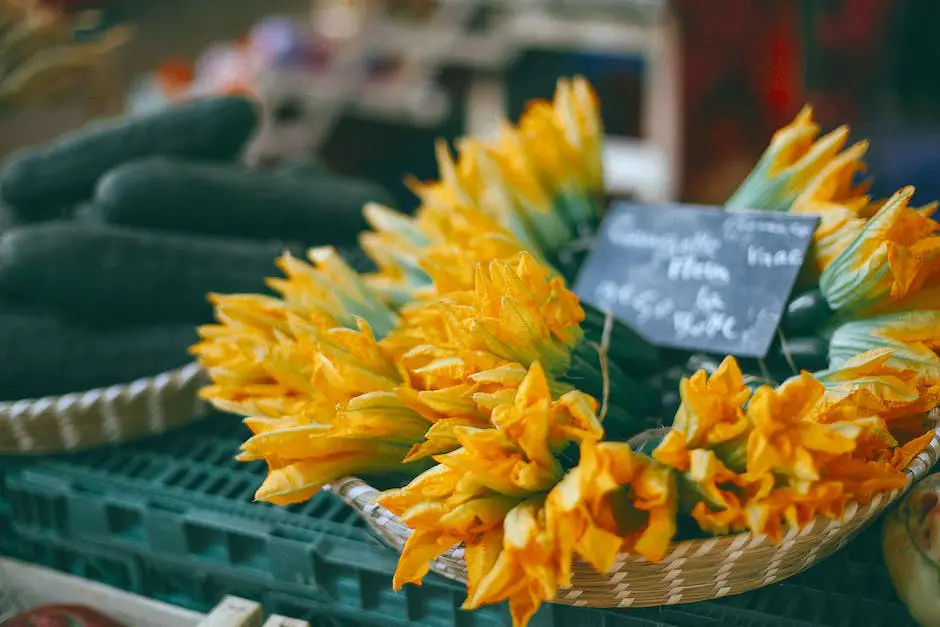 Promoting Local Michigan Diet
The Prominence of Local Diet in Michigan: Health and Sustainability
Michigan, known for its robust agriculture, provides countless choices for healthy local produce. Advocating for local consumption enhances health, promotes sustainability, and supports local farmers and businesses. Buyers can minimize transport-associated carbon footprints while enjoying fresh, locally grown foods.
Seasonal Consumption of Local Produce
Seasonal consumption is one of the most beneficial aspects of the local Michigan diet. It means eating fruits and vegetables that are naturally ready for harvest in their own season. This allows for peak freshness, better taste, and higher nutritional values. For instance, strawberries are in season in June, while butternut squash is ripe in the fall.
Eating seasonally also encourages a more diverse diet as one has to vary food options based on what's available, thus leading to a wider array of nutrients in your meals. In Michigan notably, a distinct change of seasons usually ensures a vast array of different vegetables and fruits available throughout the year.
Health Food Programs and Movements in Michigan
A number of initiatives have been put in place in Michigan to promote healthier food options. 'Farm-to-School' programs have grown in popularity, aiming to connect schools with local farms. This steers towards quality, local produce at school cafeterias, fostering healthier eating habits among children while educating them about local agriculture.
Farmers markets in Michigan are also pivotal in promoting healthy local food options. They offer fresh, locally grown foods and often include organic options. Examples include Ann Arbor Farmers Market and Eastern Market in Detroit, which is one of the oldest and largest year-round markets in the United States.
Another significant movement is the Michigan Good Food Charter, which seeks to strengthen local food systems and make healthy food more affordable and accessible. They have set targets to promote local agriculture and food businesses, making healthy food choices a standard option.
Michigan's Crop Diversity and Its Advantage
An advantage of Michigan's cuisine lies in its rich agricultural diversity. The state is the second most agriculturally diverse state in the U.S., growing more than 300 different commodities. This includes cherries, apples, asparagus, and milk, making it easier and more beneficial to opt for a local diet.
Specific instances of Michigan cuisine that are known for their health benefits include fish from the Great Lakes which offer lean protein and beneficial omega-3 fatty acids. Michigan's abundant berry farms produce antioxidant-rich fruits, providing yet another healthy local food option.
Benefiting from such variety of produce, consumers in Michigan have a unique opportunity to embrace a local diet and actively contribute to the local economy, a healthier lifestyle, and a more sustainable future.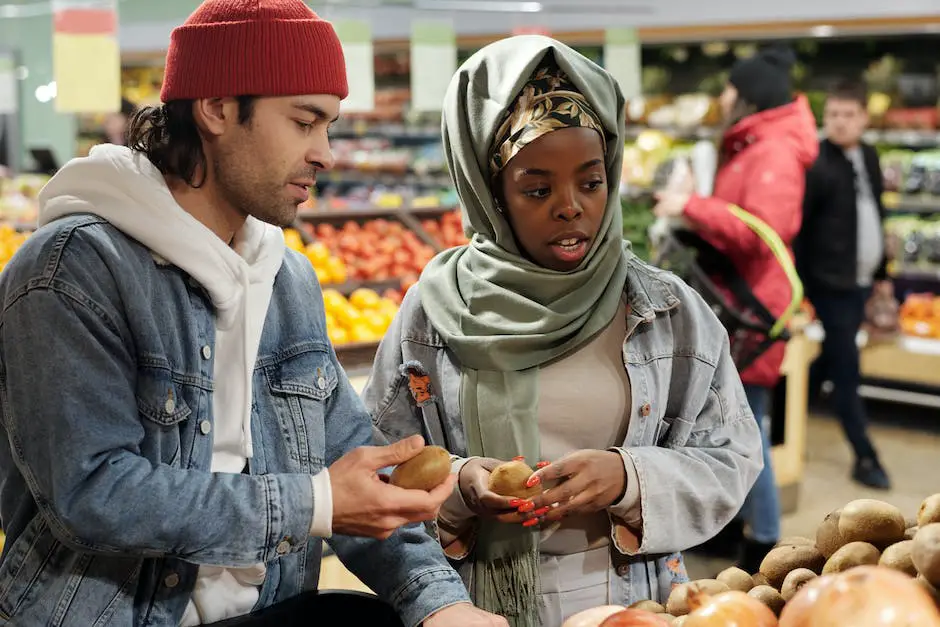 Healthy food options abound in Michigan, from the fresh and homegrown produce in its countless farmers' markets to the meticulously-prepared dishes in its restaurants, and the innovative items from local healthful food brands. Choosing healthy options not only brings myriad benefits to one's personal wellness, but also powerfully impacts the environment by encouraging sustainable agricultural practices and reducing long-haul food transport.
With heightened awareness and educated choices, every individual has a significant role in supporting and promoting the vibrant healthy food landscape in Michigan. So, the next time you find yourself in a Michigan farm, market, restaurant, or grocery aisle, remember that your choices can nourish your body, support local farmers, contribute to the state's economy, and make a difference to the world.