This post may contain affiliate links to products that I recommend and I may earn money or products from companies mentioned in this post. Please check out my disclosure page for more details.
Boasting over 11,000 inland lakes, Michigan offers a plethora of activities that cater to the adventurer, the tranquil seeker, and everyone in between. Whether you fancy angling for the catch of the day, basking on the sandy beaches, camping under the stars, or sailing across glimmering waters, Michigan's lakes have it all.
Our guide delves into the wealth of the best Michigan lake activities including fishing opportunities, from the type of species available to the best fishing spots. It further explores the enchanting lake beaches and thrilling water sports, along with useful safety measures and rental services. For those who enjoy an immersive nature experience, we discuss grand campgrounds, abundant hiking trails in Michigan, and rich wildlife around the lakes. Lastly, for the ones eager to tour the Michigan waters in style, we present an array of stunning lake tours and cruises.
Fishing Opportunities in Michigan's Lakes
Fishing Opportunities in Michigan's Lakes
Michigan's myriad of lakes offer a wealth of fishing opportunities for both novice and experienced anglers. Home to over 11,000 inland lakes, Michigan's freshwater fisheries are some of the best in the country. From the Great Lakes to small inland bodies of water, a variety of fishing options are available year-round.
The bountiful waters of Michigan are teeming with a diverse collection of fish species. Some of these include Walleye, Northern Pike, Muskellunge, various Bass species such as Smallmouth and Largemouth, and a plethora of panfish like Bluegills and Crappies. More prominently, Michigan's Lake Trout and Salmon fishing are renowned throughout the U.S.
When it comes to popular fishing spots, the state is blessed with an array of choices. Lake Michigan, Lake Huron, Lake Erie, and Lake Superior are obvious choices due to their size and diversity of fish. However, smaller inland lakes like Lake St. Clair, Houghton Lake, and Burt Lake also provide exceptional fishing opportunities.
Before heading out, it's important to understand, comply with and respect the state's fishing regulations. Michigan requires anyone over 17 years old to have a fishing license, which can be purchased online, at retail stores, or local DNR offices. You should also familiarize yourself with the specific rules regarding seasons, catch limits, and size limits for different species of fish in the area you plan to fish.
Tips for Fishing in Michigan's Lakes
Having the right tools and knowledge can significantly increase your chances of having a successful fishing trip. Here are a few tips to keep in mind:
Use Topography Maps: Familiarize yourself with the layout of the lake by studying topography maps. This will help identify potential hot spots like underwater structures where fish might congregate.
Learn About Local Species: Different fish behave differently. Knowing the habits of the fish you're after will improve your success.
Employ the Right Tackle: Depending on what species you're fishing for, you'll need to have the right gear. For example, you'll want a strong rod for larger fish like Lake Trout, and smaller, lighter tackle for panfish.
Follow Weather Patterns: Fish activity can change with weather patterns. They're typically more active on overcast days or during the early morning and late evening.
As a state that offers abundant natural beauty, Michigan is a paradise for outdoor enthusiasts, especially those fond of lake-based activities. One of the most popular activities is fishing, thanks to the rich and diverse aquatic life in Michigan's numerous lakes. Whether you're a seasoned angler in pursuit of a trophy catch or someone who wishes to enjoy a peaceful day surrounded by scenic beauty, Michigan's lakes are sure to provide a unique and fulfilling fishing adventure.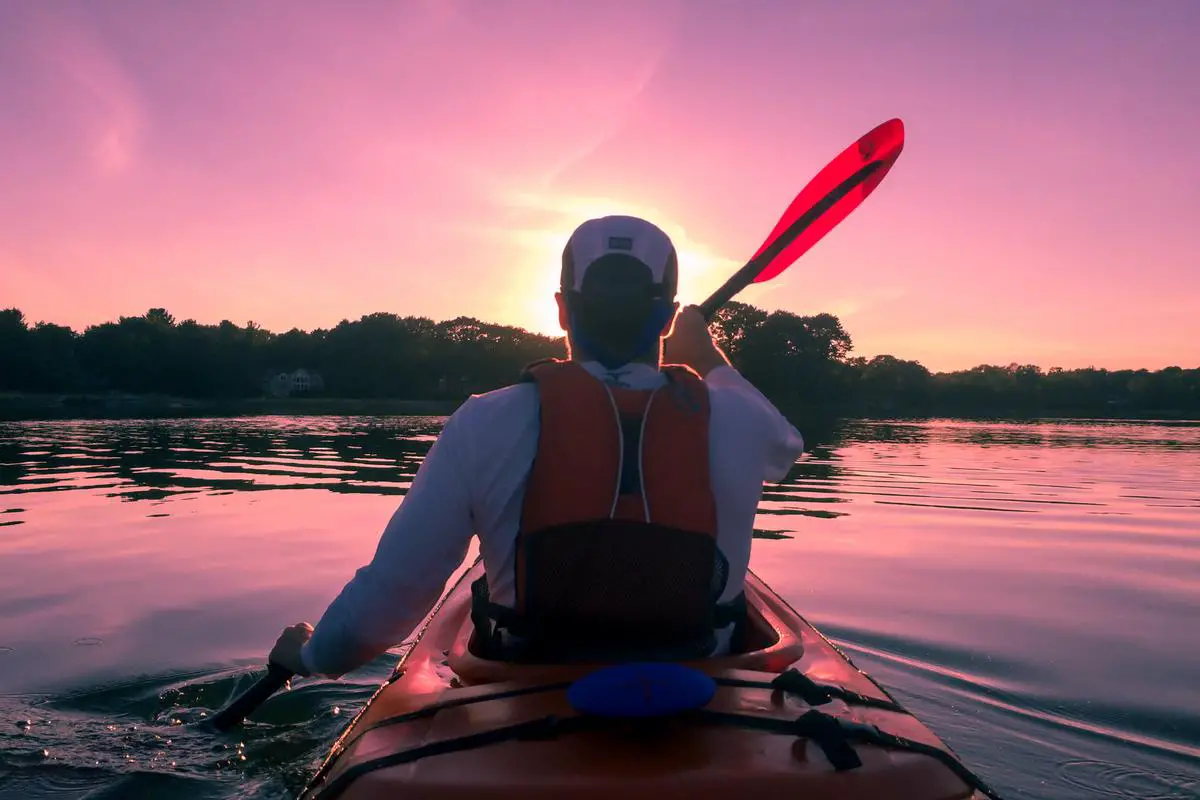 Photo by shadypete on Unsplash
Michigan's Lake Beaches and Water Sports
Exploring Lake Beaches in Michigan
Aside from fishing, Michigan's lakes are renowned for their magnificent beaches, which can be found throughout the state. Grand Haven State Park, for example, is nestled along the shoreline of Lake Michigan, featuring 48 acres of sandy beach. Not only has it consistently been included in nationwide rankings of top beaches, but the park also offers striking views of a lighthouse and pier. In the same vein, North Beach in South Haven invites visitors with its white sandy stretch, refreshing cool waters, picnic spots, and a children's playground – a perfect setting for a family outing during summer.
In terms of experiencing more than just sun and sand, Sleeping Bear Dunes National Lakeshore stands apart. While it provides a beach experience, the crowning jewels of the area are the immense dunes, standing 450 feet tall, with panoramic views of the landscape below. Alternatively, if you're looking for a diverse beach experience, Silver Lake Sand Dunes beach offers not just a place to sunbathe and play beach volleyball, but also a venue to explore your creativity by building sandcastles. In essence, Michigan's lakes cater to a wide variety of interests and provide versatile recreational options.
Water Sports Activities
Michigan's lakes also provide a wide range of water sports activities. Both locals and tourists can take part in engaging activities such as swimming, boating, jet skiing, and paddling. For those interested in boat rides, Michigan's vast network of lakes is connected by rivers that make it a boater's paradise. With a boat, one can explore the shoreline beauty of the Great Lake coasts or enjoy fishing in the inland lakes.
Jet skiing is popular on the Grand Traverse Bay and the Silver Lake Sand Dunes. Michigan's tranquil waters make for ideal jet skiing conditions. For those who prefer a slower pace, paddle sports like kayaking and canoeing are very popular on waters such as the Pictured Rocks National Lakeshore, and Isle Royale National Park.
Safety Measures
Whether you're relaxing on the beach or taking part in water sports, safety should never be taken lightly. All swimmers or water sports participants are advised to always have a life jacket. In case of any accidents, it is necessary to have a first aid kit on hand. Beachgoers should be aware of signs indicating danger zones like riptide areas or spots with strong currents. Always remember to follow safety rules and guidelines to ensure a smooth and enjoyable outing.
Michigan's Lake Activity Rentals
A trip to Michigan's lakes offers an opportunity for fascinating water sports, all thanks to the vast array of rental services available. They provide a range of equipment, including jet skis, boats, kayaks, canoes, and paddleboards, at various rates. Guided tours are also on offer for visitors preferring a planned adventure. It's advisable, however, to conduct some research in advance to identify the rental services that meet your budget and needs adequately.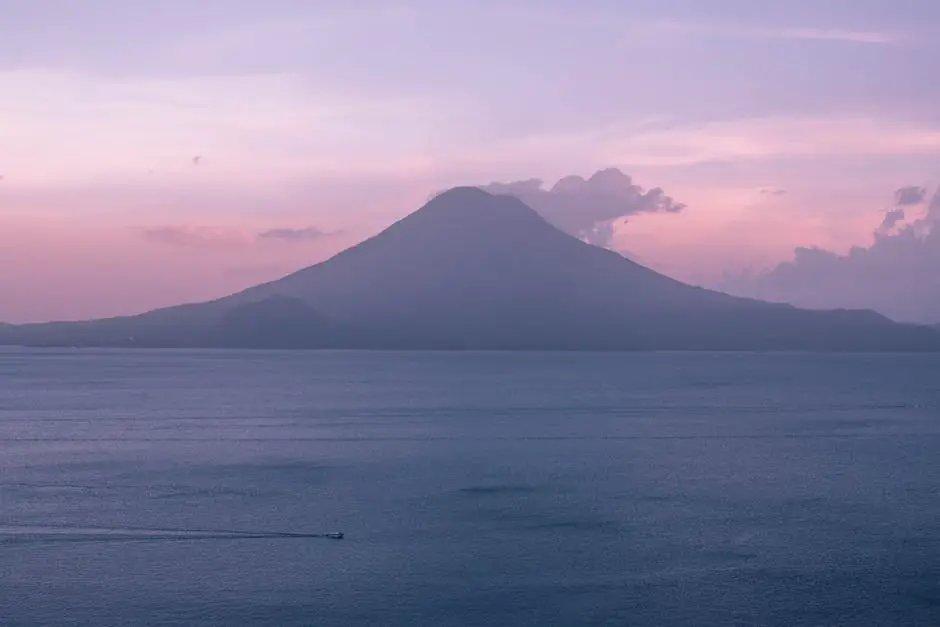 Camping by the Lakes in Michigan
Top Camping Locations Around Michigan's Lakes
From locals to tourists, camping lovers rave about the enchanting lakeside camping spots in Michigan. Some of the top favorites include Ludington State Park – famous for its blend of Lake Michigan's beachfront, hiking trails, and picturesque lighthouse views. Another gem is Tahquamenon Falls State Park, nestled in the Upper Peninsula, with its charming riverside camping, proximity to one of Michigan's largest falls, and stunning lake views combined with hiking destinations.
Sleeping Bear Dunes National Lakeshore is another draw, offering campers sandy dunes, panoramic lake views, and exciting trails. For those preferring a more rustic camping experience and a peaceful beach, Fisherman's Island State Park is an undiscovered treasure.
Facilities and Amenities
The facilities and amenities available at the campgrounds differ from park to park. Most state parks in Michigan offer modern campgrounds with electrical hookup, public restrooms, and shower facilities. Some even offer sanitation stations and dump facilities for RVs. Pet-friendly and ADA-accessible campsites are also available at several state parks.
For instance, Ludington State Park offers campers a choice between three modern campgrounds with a total of 352 sites. All campgrounds have electricity, modern restrooms, and showers. Fire pits and picnic tables are typically included with each camping spot.
Recreational Activities and Attractions
When camping by the lakes in Michigan, campers can enjoy an array of outdoor activities. Hiking is a favorite among campers, with several parks boasting an extensive network of hiking trails. The North Country Trail, for example, stretches across many state parks.
Bird watching is another activity that both casual and dedicated ornithologists will find enjoyable. Several of Michigan's state parks, including Sleeping Bear Dunes National Lakeshore and Tahquamenon Falls State Park, provide ample bird-watching opportunities.
Additionally, campers can participate in water activities such as swimming, fishing, and boating. Some campgrounds offer canoe and kayak rentals on-site, while others permission visitors to bring their own equipment.
Furthermore, each campground has unique attractions that campers can explore. The lighthouse at Ludington State Park is a must-see, while the viewing deck at Tahquamenon Falls State Park provides a breathtaking view of the waterfall. Similarly, the Pierce Stocking Scenic Drive at Sleeping Bear Dunes offers unforgettable panoramic views of Lake Michigan.
Best Time to Visit
The best time to visit Michigan for a lakeside camping trip is during the spring and summer months. The weather during this period is usually mild and perfect for outdoor activities. Campgrounds open in mid-April and close in late October, with peak season occurring from Memorial Day to Labor Day.
Michigan Lake Tours and Cruises
Michigan's Water Tours and Lake Cruises
Known as the Great Lakes State, Michigan proudly houses more than 11,000 inland lakes scattered across both its urban and picturesque rural landscapes. These provide paradise-like conditions for water activity enthusiasts with a spectrum of tours and lake cruises available. Conducted by numerous specialist companies, these tours offer unique immersive experiences on lakes ranging from vast to intimate sizes. Regardless if you are from Michigan or visiting, these water-based tours and cruises offer an unparalleled way to journey into the heart of Michigan's aquatic beauty.
Types of Lake Tours and Cruises
Lake tours and cruises range in style from relaxed to adventurous, with options for all ages and ability levels. Some of the most popular cruise tours take place on the Great Lakes, like those on Lake Michigan and Lake Superior, where you can learn about the history, ecology, and importance of these lakes. Other, smaller lake cruises offer scenic journeys through the long waterways of Michigan's diverse lake system.
For those seeking a high-energy lake cruise, consider jet ski tours and speedboat rides. Alternatively, you can opt for relaxed sunset sailboat cruises or guided kayak and canoe tours. Many companies also offer themed tours, including fishing trips, lighthouse tours, and wildlife viewing cruises.
What to Expect
Lake tours in Michigan offer a unique and stunning perspective on the state's natural beauty. Depending on the exact cruise or tour you choose, you can expect to take in breathtaking sunset views, observe diverse wildlife, learn about the region's ecology and history, or catch your dinner on a fishing trip. Accessibility may vary depending on the tour, so it's advised to contact tour operators directly if you have specific accessibility requirements.
Booking Information
Booking a tour or cruise is as simple as visiting the chosen company's website, where necessary details and online booking options are usually accessible. The price ranges greatly based on the length and type of tour or cruise. Keep in mind that many tours and cruises can fill up quickly during peak season, so advance booking is recommended.
Best Time to Visit
The best time to enjoy a tour or cruise on Michigan's lakes largely depends on the specific activity and your personal preference. Generally, the summer months from June to August are popular, as weather conditions are ideal for most lake activities. Fall months offer a different experience as Michigan's foliage turns brilliant hues of yellow, orange, and red–a spectacular sight from the water. Ice fishing trips and winter landscape tours are available for those brave enough to endure Michigan's chilly winters.
Overall, Michigan's varied climate and wealth of lakes make it an ideal destination for lake tours and cruises year-round. So whether you long to feel the spray of water on your face as you speed across a Great Lake, or prefer a leisurely sail amidst a vibrant autumn landscape, Michigan's lake activities offer an abundance of options to suit all preferences.
Indeed, Michigan's lakes are a treasure trove of activities, offering something for every type of traveler. From the tranquility of fishing and camping to the excitement of water sports and lake cruises, there's never a dull moment around these stunning bodies of water.
With an extraordinary wealth of species, scenic camping spots, adventurous water sports, and distinct lake tours, Michigan's lakes provide a unique experience that lures visitors time and again. We hope this guide inspires you to embark on a journey of exploration and discovery around the incredible lake havens that Michigan proudly calls its own.