This post may contain affiliate links to products that I recommend and I may earn money or products from companies mentioned in this post. Please check out my disclosure page for more details.
Michigan is a state that's abundant in natural beauty, groundbreaking industry, and rich history. It also lays claim to a vibrant food scene boasting an array of unique eateries in Michigan that range from quirky joints to high-end dining venues. As you traverse the state, you will encounter a gastronomic landscape as diverse as Michigan itself.
Whether it's artisanal cheeses from Zingerman's Delicatessen in Ann Arbor, traditional BBQ from Slows Bar Bq in Detroit, or exceptional seafood dishes at Joe Muer Seafood, the mitten state offers a dining experience like no other. Similarly, the breathtaking scenery and inventive menu at The Root Restaurant & Bar in White Lake and the authentic Italian fare at Bella Italia Pizzeria in Portage make it clear that a culinary adventure is an essential aspect of the Michigan experience.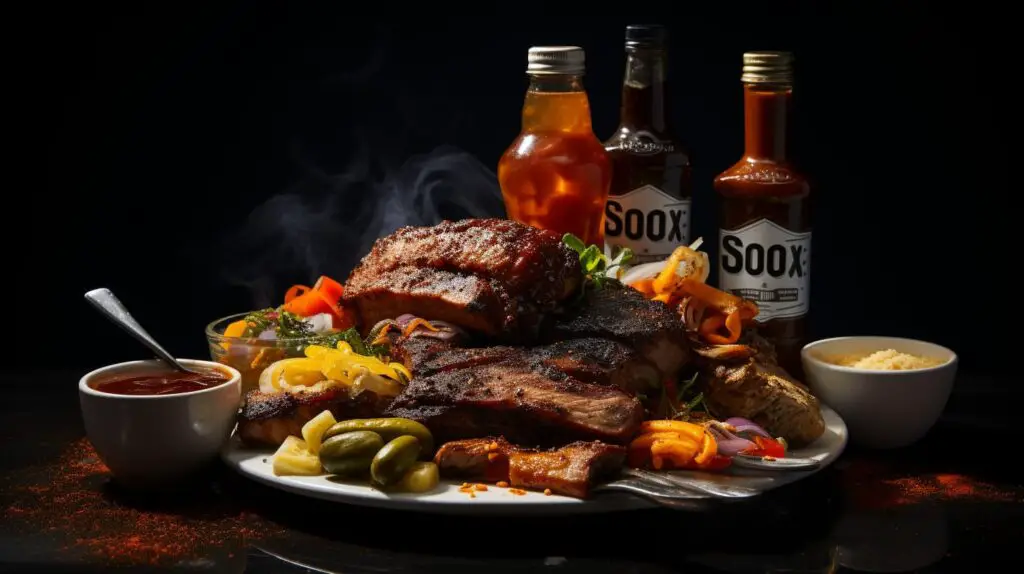 The Root Restaurant & Bar
Locally Sourced Ingredients
Situated in White Lake, Michigan, The Root Restaurant & Bar separates itself from the rest with its strong commitment to sourcing ingredients locally. This unique eatery takes pride in curating a menu that changes to accommodate the freshest ingredients of each season. From the hearty root vegetables of winter to the sun-ripened fruits of summer, the cuisine available at The Root Restaurant & Bar is intimately connected to Michigan's agricultural cycle.
Nature-Inspired Atmosphere
Beyond the food, The Root Restaurant & Bar emulates the beauty of Michigan's lush landscapes through its distinct ambiance. This homage to nature provides a tranquil setting that perfectly complements the dining experience. Whether it's the light play of a sunny afternoon or the cozier setting of a winter's evening, the restaurant welcomes diners into a space reminiscent of Michigan's everchanging seasons.
Beverages Boasting Local Flavor
Adding to the allure of The Root Restaurant & Bar is their clever beverage list, brimming with local pride. Michigan isn't only known for its bountiful produce but also its thriving beer and wine industry. The Root Restaurant & Bar capitalizes on these local delights, offering customers a wide range of local beers and wines. Not to forget, they serve up their own housemade cocktails, providing inventive drinks that add an exciting twist to the dining experience.
Quirky Culinary Delights
The Root Restaurant & Bar might be celebrated for its commitment to local produce, but it is their inventive use of these ingredients that truly sets them apart. The restaurant's culinary team plays with different textures, flavors, and cooking techniques, crafting a menu that exhibits sheer creativity and finesse. Whether it's a smoked trout salad or a chocolate raspberry tart, their dishes are a delight to both the palate and the eye. In this quirky eatery, dining isn't simply about satisfying hunger, it's an adventurous journey of taste and the celebration of Michigan's natural bounty.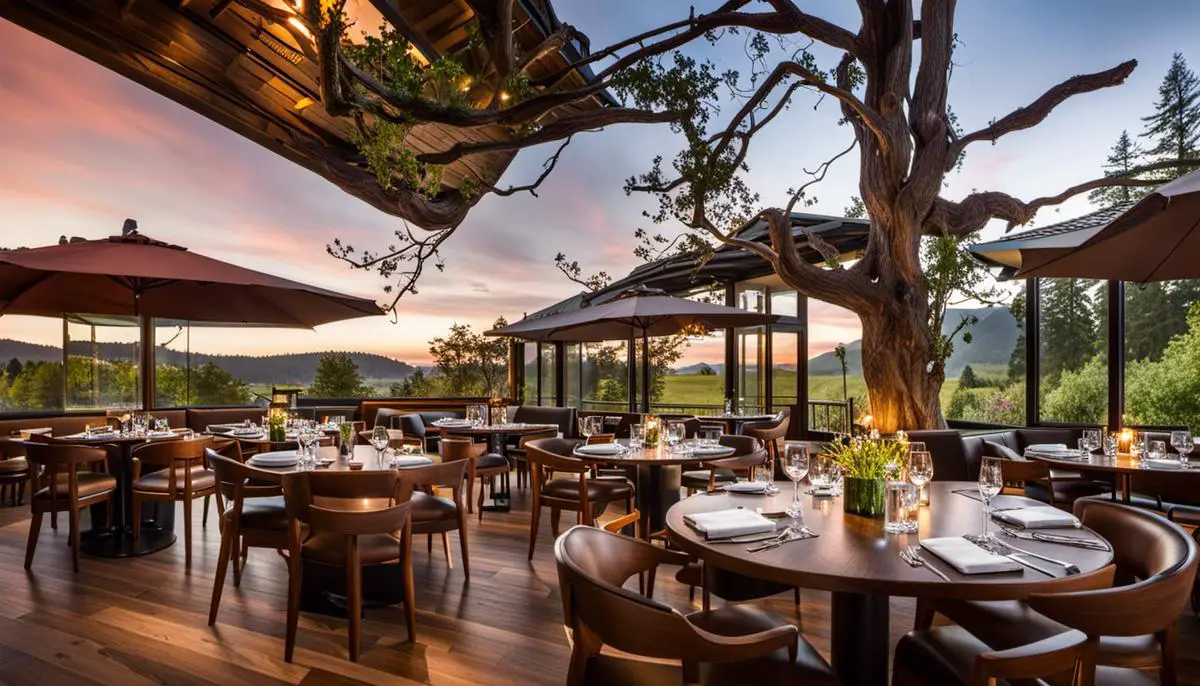 Zingerman's Delicatessen
Zingerman's Delicatessen: A Taste of Tradition
A prominent fixture of Ann Arbor since 1982, Zingerman's Delicatessen has made its reputation on deliciously authentic foods. It's a top pick for authentic food in Michigan by foodies. Its culinary gems span a spectrum of tastes: from smoked fish, salamis to an array of traditional Jewish dishes – not to mention a few modern twists. The deli's housemade corned beef and pastrami, for instance, have locals and tourists alike delighting in their robust flavor.
The Artisan's Touch: Exemplary Cheeses and Breads
If Zingerman's is known for anything, it's for their impressive selection of artisanal cheeses. Featuring an array of varietals from all over the world, their cheese counter is a must-visit for all gourmets. Equally notable is their artisanal bread, made at the off-site Zingerman's Bakehouse. Made with traditional methods and high-quality grains, the bread boasts a delightful texture and rich taste that perfectly complements their famous sandwiches.
Deli-to-your-Doorstep: Mail Order Service
For those unable to visit in person, Zingerman's expansive mail-order service offers the opportunity to have their products delivered right to your doorstep. From gift baskets filled with gourmet goodies to a full side of smoked salmon, there's no shortage of ways to sample the best of what Zingerman's has to offer.
Learn the Ropes: Baking and Cooking School
Zingerman's commitment to culinary excellence goes beyond just selling their foods; they also have a passion for sharing their knowledge. At Zingerman's Baking and Cooking School, patrons have the chance to learn how to create Zingerman's signature dishes at home. From basic bread baking to advanced cheese making, there's something for everyone.
Community Outreach: ZingTrain
Zingerman's Deli is more than just a food destination. It's also a part of Michigan's community, with initiatives like ZingTrain – their innovative business training seminar series, delivering insights on customer service and leadership. Zingerman's demonstrates that being a beloved deli also involves investing in the community and sharing the success.
What's next?
Zingerman's never rests on its laurels, continually looking for ways to engage their patrons and community. Whether it's exploring new recipes, hosting more cooking classes, or expanding their outreach programs, one thing is clear: Zingerman's remains committed to providing a truly unique and unforgettable eating experience.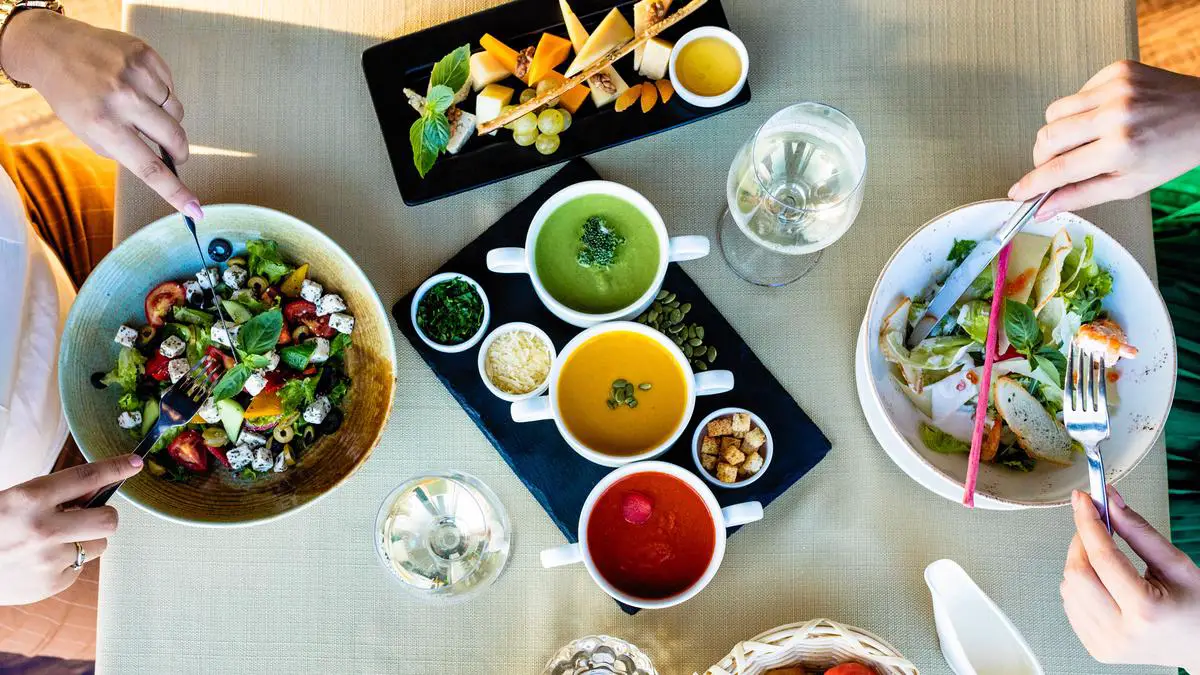 Slows Bar Bq
Unleashing Flavors: Slows Bar Bq in Detroit
Slows Bar Bq has become a Detroit institution, renowned for its tantalizing barbecue that has reshaped the narrative surrounding barbecue in the city. The establishment takes pride in its meticulous mastery of traditional slow-cooked meats, which are skillfully enhanced with a gourmet twist that appeals to both traditional BBQ lovers and modern palates.
Diverse Menu: Long List of Scrumptious Offerings
Perhaps one of the standout offerings on the menu at Slows Bar Bq is the Yardbird, a signature sandwich that has been praised as a force to reckon with in the culinary world. This slow-cooked delight is the quintessence of the barbecue, layered with pieces of succulent pulled chicken and sautéed mushrooms, and topped off with a smoky, tangy sauce that packs a flavorful punch.
A Foodie Haven in the Heart of Motor City
The location of Slows Bar Bq only adds to its allure. Situated within the historic train station-turned-food-hall in the heart of Detroit's Corktown neighborhood, the eatery offers comfort food served in a stylishly rustic, yet contemporary setting.
Contributor to Detroit's Food Scene Revolution
Slows Bar Bq has not only added to the vibrant culinary scene in Detroit but has helped revolutionize it. Detroit's food scene, for years languishing and underappreciated, has emerged as a hotbed of culinary innovation over the last decade. The savory creations coming out of the Slows Bar Bq kitchen have firmly placed the eatery on the list of top dining destinations in the city.
What the Food Critics Say
A multitude of food critics also agree that Slows Bar Bq is a must-visit dining locale for barbecue aficionados in Michigan. Its unique spin on BBQ cuisine and commitment to quality and flavor continually earns the restaurant rave reviews, with many arguing it serves some of the best barbecue in the state.
Each visit to Slows Bar Bq promises a sizzling and scrumptious adventure, ensuring a memorable experience packed with culinary surprise and delight.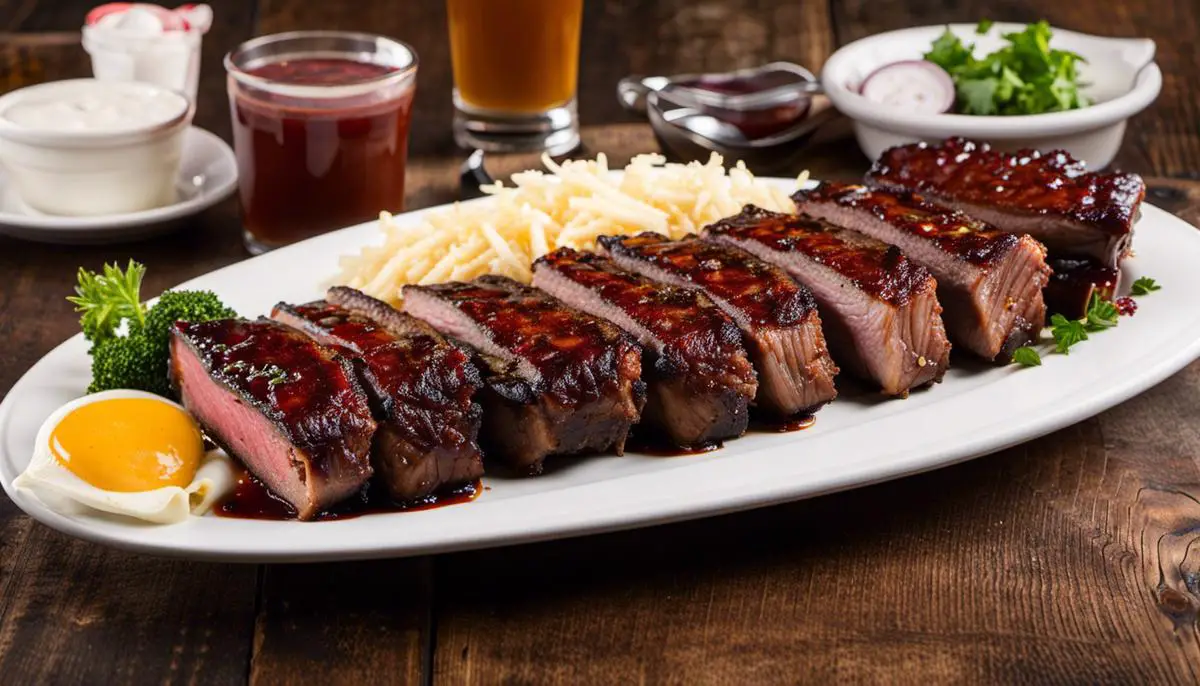 Joe Muer Seafood
A Tribute to History: Joe Muer Seafood
Established in 1929, Joe Muer Seafood is an iconic eatery situated in the heart of Detroit, Michigan. More than just a seafood restaurant, it stands as a tribute to classic seafood dining, harkening back to its roots almost a century ago. The restaurant's ambience and culinary style take inspiration from Michigan's rich history and grandeur, offering an immersive dining experience that showcases the best of the city's heritage.
Varied Seafood Delights
The restaurant is renowned for its delectably diverse seafood menu. As part of Joe Muer Seafood's offerings, patrons can feast on a variety of seafood staples such as Florida stone crab and Dover sole. Customers also have the option to sample other less traditional but equally scrumptious dishes such as oysters and a variety of sushi.
Elegance and Grandeur
Joe Muer Seafood's interior design is an aesthetic delight. The décor effortlessly combines chic modernity with old world charm. This amalgamation of styles perfectly encapsulates Michigan's storied past while still being firmly grounded in the present. The ambient lighting, the unique visual elements and the luxurious setting promise to transport patrons to an era of elegance and sophistication.
A Celebration of Michigan's Spirit
More than offering a grand seafood dining experience, Joe Muer Seafood is a celebration of Michigan's spirit and pride. Every single detail, from the menu's classic preparations to the vintage architectural nuances of the restaurant, serves a nostalgic tribute to the state. It is a testament to the longevity and unwavering dedication of the culinary force that drives Michigan's unique and vibrant dining scene.
Beyond Dining
Joe Muer Seafood is more than just a restaurant. It's a place where patrons come to make memories, share stories, and celebrate milestones. It's one of Michigan's finest seafood spots to visit. The restaurant's commitment to serving high-quality seafood and providing excellent customer service is evident in its continued popularity. It's not just a place to eat, but a place where patrons come to experience the heart of Detroit and a slice of Michigan's enduring legacy.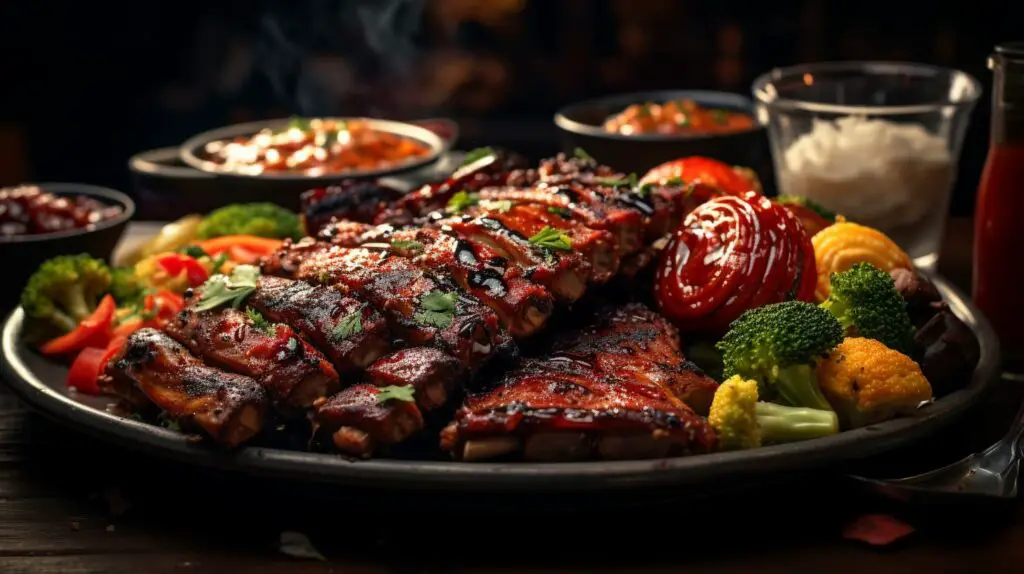 Bella Italia Pizzeria
Hailing from Portage, Bella Italia Pizzeria is a true gem for those craving an authentic taste of Italy in the heartland of Michigan. Its popularity among locals and tourists alike is undeniable; a testament to the quality of its culinary offerings. This small pizzeria declares its commitment to creating the most delectable Italian flavors that go beyond being just food, but an experience.
The heart of Bella Italia: Authenticity in every slice.
At the heart of Bella Italia Pizzeria's charm lies their authentic Italian pizza and pasta dishes. Their recipes are rooted in rich Italian traditions – a blend of home-grown ingredients and generations-old techniques. Each pizza, crafted meticulously, boasts a thin, crispy crust topped with tangy tomato sauce, a blend of the finest cheeses, and an array of fresh ingredients – the embodiment of mouthwatering perfection in each slice. All this makes it one of the best pizza places in Michigan for deep-dish seekers.
Beyond pizza, their menu covers a vast spectrum of Italian gastronomy. From pasta dishes swathed in flavorsome sauces and fresh herbs to salads brimming with vibrant colours and textures, it's clear that Bella Italia's mantra is quality fare with a sprinkle of Italian love.
Creating a home away from home experience
To complement their delicious food, Bella Italia Pizzeria provides an ambiance that evokes the warmth and coziness of a quintessential Italian home. The pizzeria offers a welcoming interior adorned with simplistic decorations and soft lighting that adds to the relaxing experience. Whether it's for family gatherings or a romantic date night, Bella Italia Pizzeria wins hearts as an ideal backdrop for creating beautiful memories.
Undeniably Bella Italia Pizzeria
As a hub of Italian culture and gastronomy in Michigan, Bella Italia Pizzeria undoubtedly presents an unparalleled dining experience, not only nourishing the stomach but also offering a transportation to the lively streets and radiant sun of Italy's vibrant piazzas. Visiting this pizzeria is a must for anyone looking to explore the authentic flavors of Italy – minus the long voyage.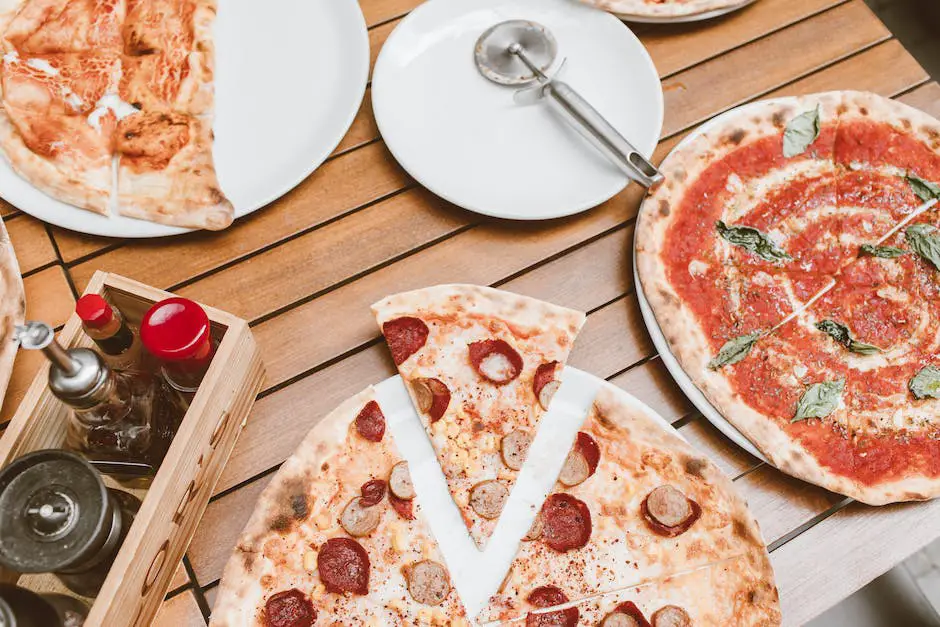 From the shores of Detroit to the heart of Portage, each of these unique eateries in Michigan offers a distinctive culinary experience that paints a vivid portrait of the state's food cultures and traditions. The creativity and commitment to locally sourced ingredients at establishments like The Root Restaurant & Bar and Zingerman's Delicatessen are a testament to both their exceptional culinary skills and their dedication to sustainability.
On the other hand, establishments like Joe Muer Seafood and Bella Italia Pizzeria provide a journey into the timeless and classic world of seafood and pizza dining. Regardless of where your preferences lie, Michigan's gastronomy scene promises a feast for the senses and an unforgettable narrative of the state's culinary heritage. So go ahead – indulge, savor, and fall in love with Michigan's one-of-a-kind eateries.