This post may contain affiliate links to products that I recommend and I may earn money or products from companies mentioned in this post. Please check out my disclosure page for more details.
The diverse and dynamic state of Michigan boasts not only picturesque landscapes and rich culture, but a burgeoning food scene that has begun dominating the streets in the form of top-notch food trucks. The list is quickly growing for the best food trucks in Michigan. From the delicious artisan sandwiches of Detroit 75 Kitchen, the traditional Mexican fare of El Guapo to the comfort food paradise offered by Delectabowl and the fresh, oven-baked pizza from Marconi's, there's a distinct flavor for every palate on the roads of Michigan.
The best street food in Michigan gave birth to the food truck industry in Michigan. This journey through some of Michigan's finest food trucks unravels the unique stories and savory offerings that contribute to the state's gastronomic landscape.
Detroit 75 Kitchen
Dig Into Gourmet Street Eats at Detroit 75 Kitchen
Situated in the hustle and bustle of Detroit, Michigan, Detroit 75 Kitchen stands out as a culinary gem on wheels. This award-winning food truck has gained a reputation for serving up some of the best street food in town. Their secret? Skillfully crafted gourmet sandwiches that are a hit among food loving locals and curious tourists alike.
This isn't your average sandwich shop; Detroit 75 Kitchen is known for their mouth-watering 'Detroit Philly' and universally appealing 'Fried Chicken Sandwich'. These aren't just quick bites, but works of edible art, each made with meticulous attention to detail and an emphasis on quality ingredients. The 'Detroit Philly' stands tall as a crowd favorite, packed with succulent meats and dripping with melty cheese.
The 'Fried Chicken Sandwich' is no slouch either, boasting a perfectly crispy exterior that gives way to juicy and tender meat within. Fresh ingredients are key in their kitchen, and you can taste the difference in every satisfying bite. The conscious effort to consistently deliver explosively flavorful culinary delights has earned Detroit 75 Kitchen a generous amount of ardent followers.
Yet, the paramount focus of this lauded food truck goes beyond just impeccable food. At Detroit 75 Kitchen, customer satisfaction is held in the highest regard. The friendly staff believes in making every customer interaction memorable, going above and beyond to ensure the dining experience at this food truck is as enjoyable as the food itself. To them, each meal should not just be a mere transaction, but a celebration of taste.
Michigan's Detroit 75 Kitchen artfully blends the fast-paced convenience of a food truck with the gourmet mastery of a five-star restaurant, making it a must-visit food destination. Whether you're a local looking for a new favorite lunch spot, or just passing through, this food truck is the perfect place to satisfy your craving for mouthwatering street-style eats.
El Guapo
El Guapo: A Pioneer in Michigan's Food Truck Scene
El Guapo holds the proud distinction of being Michigan's first-ever licensed food truck. Its unique presentation of mouth-watering Mexican cuisine has been a constant delight for Michiganders for many years.
Authentic and Homemade with a Twist
Each item on the menu is meticulously prepared using fresh, homemade ingredients. This vision extends to all their offerings, from signature guacamole, scrumptious tacos, burritos to delicious bowls. Layered with authentic flavor profiles alongside some unique twists, every dish is a culinary feast.
Locally Sourced Ingredients for Maximum Flavor
El Guapo prides itself on using locally sourced ingredients whenever it's possible. The commitment to local businesses not only supports Michigan's economy but also ensures that the freshest, highest-quality ingredients are used. This practice enhances the flavor of the dishes and keeps faithful customers coming back for more.
Bringing Delightful Tastes Across Michigan
While El Guapo is a mainstay on the streets of Detroit, the food truck doesn't limit its reach to just one city. It travels across the state, bringing celebrated tacos and other Mexican delicacies to a wider audience. With each stop it makes, El Guapo contributes uniquely to Michigan's vibrant food truck culture.
So, if you live in Michigan or plan a visit, seek out El Guapo's. You'll love their exciting take on Mexican cuisine, made with fresh, locally sourced ingredients. The chance to sample food from Michigan's first licensed food truck is not one to pass up!
Delectabowl Food Truck & Catering
A Bite of Comfort: Delectabowl Food Truck & Catering
Michigan is home to an array of food trucks, but the Delectabowl Food Truck & Catering stands out with its emphasis on satisfying, delectable comfort food. Launched on the streets of Detroit, Delectabowl is a haven for all comfort food lovers who crave a hearty, comforting, mouthwatering fare.
It's all about the Bowl
At the heart of Delectabowl's appeal are its satisfying bowls of comfort food. Featuring favorites like creamy, cheesy mac 'n cheese or BBQ pulled pork that is slow-cooked to perfection, Delectabowl ensures your taste buds are in for a flavorful party. Mix and match your bowls with varieties of toppings and sauces to satisfy your unique palate.
Catering to All Taste Buds
Delectabowl is not only for meat lovers. Vegetarian and vegan foodies can also find solace in their menu. They offer enticing veggie and vegan options that do not compromise on taste or satisfaction. Imagine enjoying a bowl of spiced lentils and vegetables or creamy vegan mac 'n cheese, ensuring that everyone, regardless of their dietary preferences, can enjoy their offerings.
Catering Services
In addition to their food truck services, Delectabowl also offers catering. They understand that great food can transform any gathering into a memorable event. Whether it's a wedding, an office party, or a casual get-together, Delectabowl ensures a delightful, stress-free experience with their expert catering services, bringing their comfort food classics straight to your events.
A Journey of Flavor
Delectabowl Food Truck & Catering takes their patrons on a delicious journey of warm, heaped bowls full of comfort foods. What sets them apart is their commitment to quality and flavor, offering hearty food that's fast but never compromises on the taste factor. It is a food truck journey worth pursuing for every food lover in Michigan.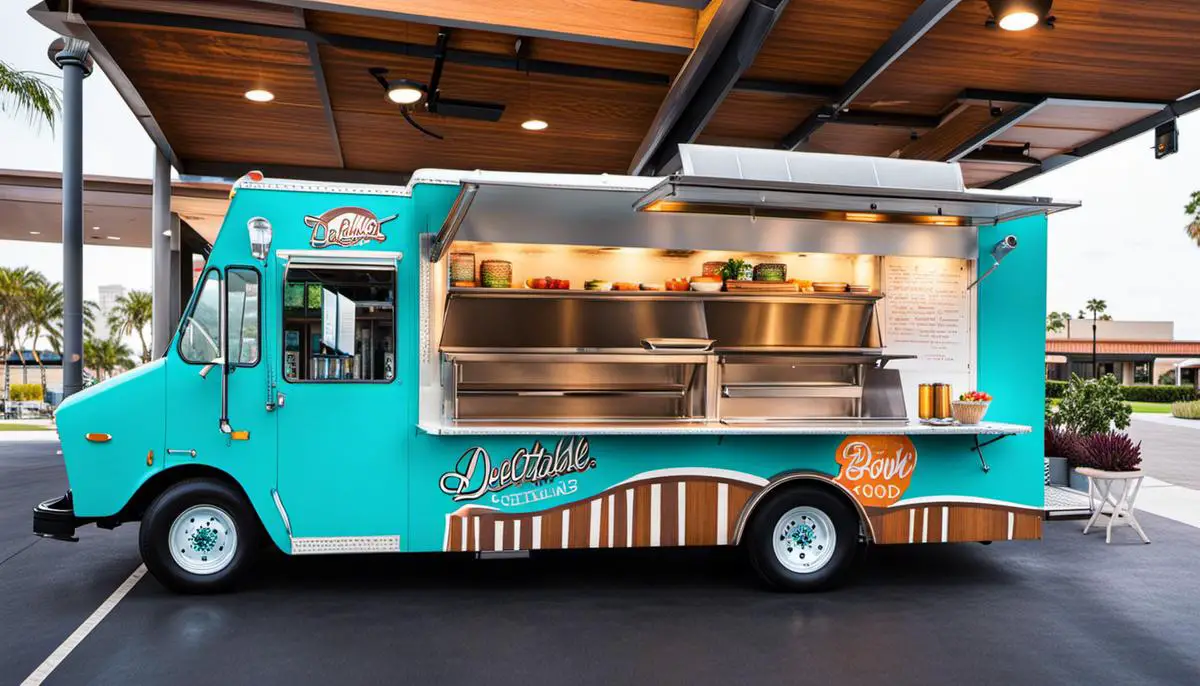 Marconi's Pizza
Slice of Heaven: Marconi's Pizza
If you can't make it to the best pizza places in Southeast Michigan, then a pizza food truck is an excellent choice. Experience the blast of robust flavors at Marconi's Pizza food truck. Renowned for being a dynamic flavor hub, Marconi's takes you on a trip straight to Italy with their mouth-watering pizzas. This food truck stands as one of Michigan's most loved go-to pizza places thanks to its homemade dough and generous use of high-quality, fresh ingredients.
Traveling Stone Oven
The food truck isn't just known for its pizzas, but also for the unique way it's prepared. Marconi's is equipped with an authentic stone oven, providing that crisped-to-perfection crust and smoky, distinctive taste down to each slice. Being mobile, they ensure that they can deliver fresh out of the oven pizzas anytime, anywhere.
Breweries and Events: A Go-to Food Truck
Do you often find yourself craving a good slice of pizza after a pint of beer? You're not alone. Marconi's Pizza food truck has become a favorite at local breweries. Not only that, but this food truck is also a regular at major events across Michigan, satisfying the pizza cravings of the masses. Whether you're a beer enthusiast or an event-goer, keep an eye out for the Marconi's Pizza food truck ready to serve your next favorite pizza!
Crazy about Quality: Fresh and Homemade
Quality is key at Marconi's. They take pride in using only the freshest ingredients for their pizzas, ensuring a delightful experience with every bite. From the dough that is prepared from scratch daily to the rich, tangy tomato sauce, and the melty, gooey cheese – everything speaks of their commitment to serve nothing but the best. Their dedication to quality is a signature touch that has made them a must-try food truck in Michigan.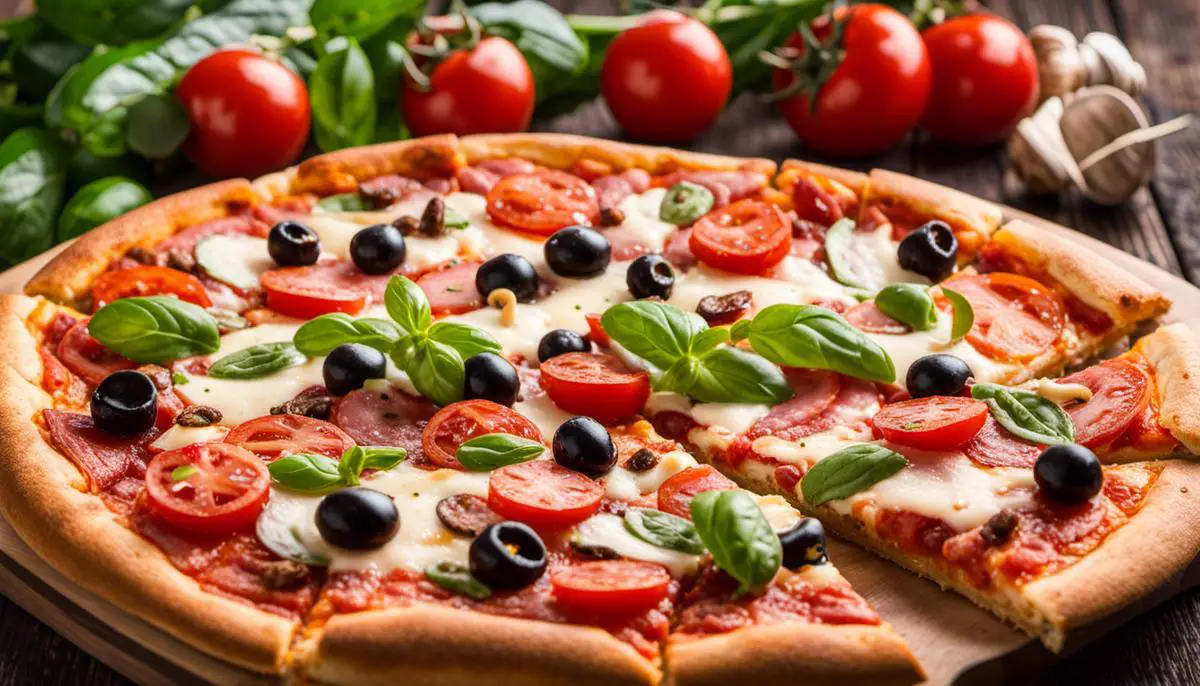 In the bustling streets of Michigan, the food trucks serve not just as nourishment providers but as a testament to the state's diversified culture and the passion of its people. Customers keep returning to the Detroit 75 Kitchen, El Guapo, Delectabowl, and Marconi's for the creativity and love poured into their dishes. Every sandwich, taco, bowl, or pizza from these food trucks brings a piece of Michigan's vibrant character and satisfies not just hunger, but the craving for quality, crafted food. Indeed, these food trucks are a culinary manifestation of the soul of Michigan, conveying its history, its local produce, and the charm of street food.